YouTube Channel


Facebook Page


Twitter Page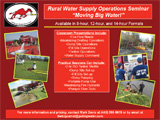 Rural Water Supply Operations Seminar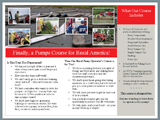 Rural Pump Operators Course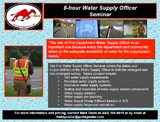 Water Supply Officer Seminar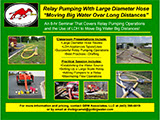 Relay Pumping With Large Diameter Hose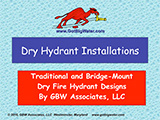 Dry Fire Hydrant Designs and Installations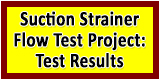 Web Counters
Website Visitors
Since
June 22, 2009

Visitors Today
May 20, 2019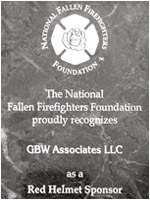 Portable Pump Use #2 - 5-inch LDH Used to Support an Open Relay
By President Mark Davis
February 14, 2019
We have seen a number of portable fire pumps used to support water supply operations during our travels across the U.S. and Canada delivering our training seminars. It is clear that the folks most successful in portable pump use understand the flow and pressure limitations of the pumps and have figured out how to maximize pump output.
While searching through some photos we found several from our 2010 seminar in Deer Creek, Illinois. Several fire departments in the area were successful in receiving a federal grant for regional water supply improvement. Portable pumps and a bunch of 5-inch LDH and appliances were part of the grant award. During our 2-hr tanker shuttle drill, one of the fill sites was supplied by two, 500-gpm CET portable pumps taking water from a nearby creek. The pumps supplied that water via 250 feet of 5-inch LDH to a portable dump tank where a 1,000 gpm pumper then drafted and loaded tankers. The key to the success of the open relay was the use of the LDH on the portable pumps. The 5-inch hose's reduced friction loss allowed the pumps to pump their water over the 250 ft distance at a usable volume and pressure. The operation was an excellent example of portable pump use to support tanker fill site operations.



The pumps eventually supplied water to this dump tank. The folks had no rigid connectors so the LDH was just placed into the tank. This caused some kinking, but the pumper was able to support a 1000-gpm loading operation.




The open relay.




Two C.E.T. portable fire pumps supplied water to the dump tank shown in the distance. Each pump discharged water into its own 5-inch LDH line.




One of two portable pumps used to supply water for the operation.




The was modified to use larger suction hose and larger discharge hose.




Outfitted to supply 5-inch LDH, this portable pump was able to supply over 400 gpm to a dump tank located 250-feet away.
gerald fichtner
March 17, 2019 at 12:43 PM
why couldn't a portable pump be used to pump a 4way valve on a hydrant as opposed to a whole apparatus pumper ?

GotBigWater
March 18, 2019 at 5:11 PM
A portable pump could be used to pump a 4-way hydrant valve. The advantage of course would be the relative ease of deployment and of course, not tying up a full-size pumper. The disadvantage would be the limited volume and pressure capabilities of the portable pump. We are assuming that you speak of a portable pump that could be carried and deployed by two persons. These pumps are generally limited to 500 gpm (maybe a little more) or less at fairly low discharge pressure. A portable pump most likely would struggle if higher pressures were needed to overcome friction loss due to higher flow requirements. A 1500 gpm fire pump driven by a 450 hp motor has quite a bit of power to provide flows at many different pressures. Even a 25 hp driven portable pump cannot compare anywhere close to the larger pumping apparatus.