YouTube Channel


Facebook Page


Twitter Page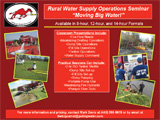 Rural Water Supply Operations Seminar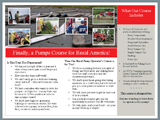 Rural Pump Operators Course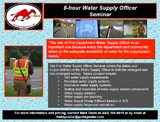 Water Supply Officer Seminar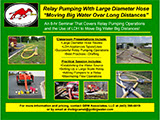 Relay Pumping With Large Diameter Hose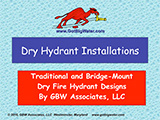 Dry Fire Hydrant Designs and Installations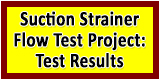 Web Counters
Website Visitors
Since
June 22, 2009

Visitors Today
Jul 22, 2019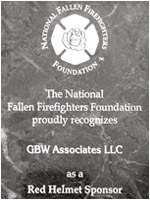 Creativity in Massachusetts: Water Supply Point
By Mark Davis (GBW Associates, LLC) and Jack Holbrook (Bolton FD)
January 31, 2019
The Bolton FD's (Massachusetts) response area has no municipal fire hydrants. About 15 years ago the department created a fill site at a pond near the fire station. A 4-ft culvert was run out into the pond and then connected to a 4-ft vertical piece of culvert pipe which was 8 ft long. The department had electricity at the site so they installed a 3-phase dewatering pump rated for around 500 GPM.
After 15 years of operation, the department had to replace the pump. After conducting some research the department purchased an 8HP Apex Dewatering Pump. The style of pump chosen is one used in mines and other industrial applications where pumps are left in water all of the time and have to last. The new pump cost around $7000 but is well-built and expected to last. The first pump laster 15 years. For more info about this unique system please contact Jack Holbrook at the Bolton FD.
Comment by Mark Davis: Another good story of ingenuity at the local level. The folks at the Bolton FD took a concept and turned it into reality after doing some good research. Nice work!



The dewatering pump.




The output.




Installing the pump.




The dewatering pump provides a pressurized water source in an area with no fire hydrants.




Completing the installation.
Jack Holbrook
February 11, 2019 at 1:45 PM
Mark
Thanks for posting
Jack