YouTube Channel


Facebook Page


Twitter Page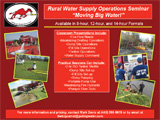 Rural Water Supply Operations Seminar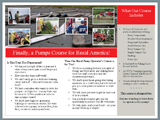 Rural Pump Operators Course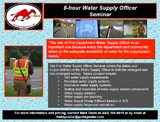 Water Supply Officer Seminar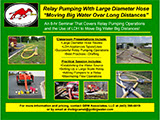 Relay Pumping With Large Diameter Hose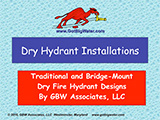 Dry Fire Hydrant Designs and Installations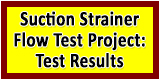 Web Counters
Website Visitors
Since
June 22, 2009

Visitors Today
Jul 22, 2019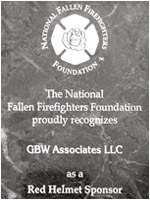 LDH/Relay Pumping Seminar in New Hampshire
By President Mark Davis
October 18, 2018
On October 12th, Dover Fire and Rescue (New Hampshire) hosted our 8-hr LDH/Relay Pumping Seminar as part of their driver/operator (engineer) annual training. The focus of the seminar was relay pumping and nurse tanker operations specifically relating to water supply operations in the City where hydrant location and spacing are less than optimal. The participants were all experienced driver/operators and they got a chance to review the SOG and then put it into practice. Folks also reviewed the pump-off flow capabilities of local tankers as well as flow capabilities of fire hydrant outlets and hydrant-assist valves. Many thanks to DC Mickey Drouin and DFR for having us deliver our training program to the men and women of their department. Mark Davis was the seminar's instructor.



One of Dover's five pumpers. Each is equipped with a 1500 gpm pump, 1000-gal of water, and 1500 ft of 4-inch LDH.




Durham Tanker 4 attended the seminar and was used during the nurse tanker evolutions using the "Rural Hitch" set-up.




Engine 7 lays out a supply line during the first relay pumping evolution.




A 2-person ambulance crew works to connect the hydrant valve to the fire hydrant in order to supply water to the two engines already in the relay who are awaiting water.




The first arriving pumper (right) initiates water flow while the second arriving pumper supplies additional tank water.




Participants witnessed and measured Tanker 4's pump-off flow rate capability.




Tanker 4 completes a fire hydrant supply hook-up in one of the relay scenarios.