YouTube Channel


Facebook Page


Twitter Page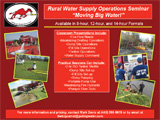 Rural Water Supply Operations Seminar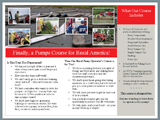 Rural Pump Operators Course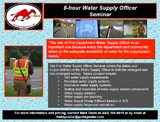 Water Supply Officer Seminar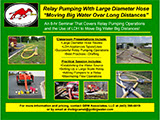 Relay Pumping With Large Diameter Hose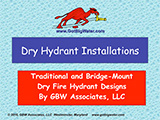 Dry Fire Hydrant Designs and Installations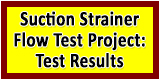 Web Counters
Website Visitors
Since
June 22, 2009

Visitors Today
Jul 22, 2019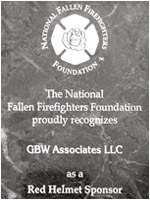 Hauling Water - New York Style!
By President Mark Davis
October 11, 2018

Folks from the southern end of Tompkins County, New York spent last weekend refining their water hauling skills by participating in our 16-hr Rural Water Supply Operations Seminar. The seminar was sponsored by the Tompkins County Fire and EMS Chiefs Association and was hosted by the Brooktondale VFD. The seminar culminated on Sunday afternoon with the 2-hour tanker shuttle exercise. Four engines and seven tankers were used to deliver a peak flow of 800 gpm while using two fill sites. Mark Davis and Tim Legore were the instructors for the weekend. Many thanks to the folks for excellent logistical support and for strong effort on Sunday. A full summary will be posted in a couple of weeks.

Units:
Brooktondale Engine 101, Brooktondale Pumper/Tanker 121, Slaterville Engine 1501, Slaterville Pumper/Tanker 1521, Varna Pumper/Tanker 1921, Groton Engine 802, Etna Pumper/Tanker 321, McLean Pumper/Tanker 1221, Speedsville Engine 1701, and Speedsville Tanker 1721.