YouTube Channel


Facebook Page


Twitter Page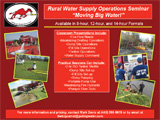 Rural Water Supply Operations Seminar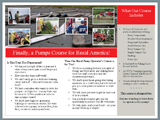 Rural Pump Operators Course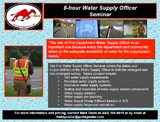 Water Supply Officer Seminar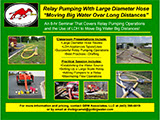 Relay Pumping With Large Diameter Hose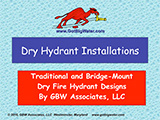 Dry Fire Hydrant Designs and Installations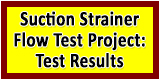 Web Counters
Website Visitors
Since
June 22, 2009

Visitors Today
Sep 22, 2019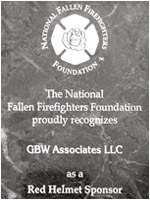 Tanker Operations #16 - Vacuum Tanker Loading Station Using a Dump Tank
By President Mark Davis
September 27, 2018
As we have noted before, one of the advantages of a vacuum tanker is its ability to self-load and meet or exceed the NFPA 1901 minimum fill rate requirements while doing so. At our August 2018 rural water supply drill in Windfall, Indiana, one of the seven tankers hauling water was a 3,000 gallon vacuum tanker from the Bass Lake FD. Because the water source was several hundred feet from where tankers were being loaded, a 3,000-gallon dump tank was used in an open relay arrangement to provide water for when the Bass Lake tanker arrived at the fill site. The dump tank was kept full by a pumper from Duck Creek FD and when needed, the vacuum tanker would arrive and load directly from the dump tank. When full, the vacuum tanker would depart for the dump site and leave its floating strainer and suction hose back at the fill site ready for next time. Using this arrangement, the vacuum tanker was able to self-load without much issue...as long as the source pumper could keep the dump tank full.



Tanker 15-85 carries twin, 3000-gallon dump tanks.




Bass Lake Tanker 15-85. 3000-gallons of water and a 750 gpm PTO driven fire pump.




Bass Lake FD's Tanker 15-85 self-loads from a 3,000-gallon dump tank at the fill site. Each time when the tanker was full, the loader crew broke the connection and the tanker headed to the dump site leaving behind the suction strainer and hose ready for next time. Note: to prevent siphoning when the tanker is gone, the floating strainer had to be pulled off the surface of the water each time.




Tanker 15-85 off-loads at the dump site.