YouTube Channel


Facebook Page


Twitter Page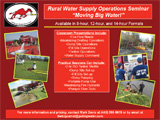 Rural Water Supply Operations Seminar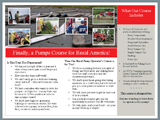 Rural Pump Operators Course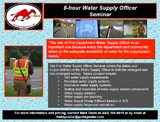 Water Supply Officer Seminar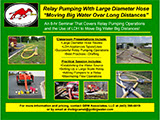 Relay Pumping With Large Diameter Hose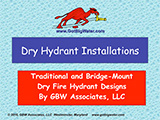 Dry Fire Hydrant Designs and Installations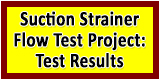 Web Counters
Website Visitors
Since
June 22, 2009

Visitors Today
Aug 17, 2019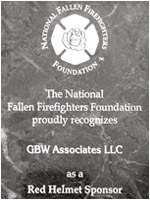 The Importance of Test Gauge Calibration
By President Mark Davis
September 20, 2018
When conducting any type of flow testing on fire protection systems it is important to use calibrated test gauges. The old saying of "garbage in/garbage out" holds true if our test gauges are not calibrated. A good example is a project that we have been working on at a local airport complex. A private fire water protection system already exists in the complex. The system has large water mains, numerous control valves, and a large distribution system of fire hydrants. Our work involved providing data regarding the available fire flow from the system in an area where initial development plans for a large structure are underway. The fire protection engineering staff needed to confirm flow modeling data with real data...and that is where we came in.
All of our fire hydrant flow testing work always includes the use of calibrated test gauges. For our most recent project we had to provide a certificate of calibration for each test gauge used in the work. Certified test gauges ensure that the gauges were calibrated to recognized standards and within recognized tolerances. While gauge certificates do not come without a fee, failure to use calibrated gauges could prove more costly.
If your work involves the use of pressure gauges and flow meters and your data is vital to the decision-making process, then be sure to use certified test gauges. If you are just going out on Thursday night drill night to "pitot" some deck gun flows, the local firehouse pitot gauge probably works just fine.



Fire hydrant flow testing is just one example of the importance of using calibrated test gauges. The data from fire hydrant flow testing is often used by fire protection system designers to make critical determinations about the need for a system fire pump and other key components of a fixed-fire suppression system.




Certified gauges ensure accurate data collection.




This 30-year old Akron Brass cap gauge stills meets certification standard and is one of three Akron Brass gauges in our collection that work hard for us throughout the year.




A sample Certificate of Calibration.




ID sticker that matches the calibration certificate.