YouTube Channel


Facebook Page


Twitter Page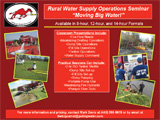 Rural Water Supply Operations Seminar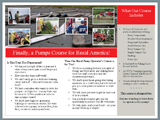 Rural Pump Operators Course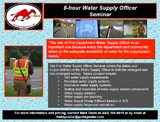 Water Supply Officer Seminar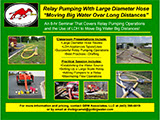 Relay Pumping With Large Diameter Hose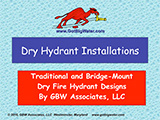 Dry Fire Hydrant Designs and Installations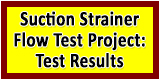 Web Counters
Website Visitors
Since
June 22, 2009

Visitors Today
Jul 22, 2019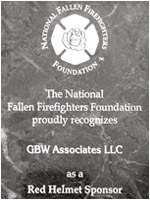 Tanker Operations #15 - Nurse Tanker Operations Using a Gated-Wye- Not Ideal...But Functional
By President Mark Davis
September 13, 2018
During the early phases of fire attack operations, getting water on the fire as quick as possible tends to "make things better." In many locales, fire departments use nurse tanker operations to support the initial fire attack while waiting on additional resources to arrive...and then a decision is made regarding expansion to a dump tank operation.
The folks most successful with nurse tanker operations tend to use some type of control valve on the supply line feeding the attack pumper and the siamese tends to be the most useful device. However, lack of a siamese doesn't mean a nurse tanker operation can't happen. A gated appliance can be used...its use just requires human intervention each time a hose line is connected or disconnected. During our March 2018 drill in McCurtain County, Oklahoma, the folks wanted to try nurse tanker operations and they only had a gated-wye. There was no problem, the operation proceeded just fine and water flow was never interrupted. A couple of adaptors were needed as was a person to open and close the valve, but other than that, the operation was a success.



The first arriving tanker continues to pump the wye while a dump site is being constructed.




Transition to a dump tank operation is now complete. The dump site pumper is supplying both sides of the siamese in order to achieve the desired flow results (no high-flow discharge).




Then first arriving tanker deployed its pre-connected discharge line and supplied the gated-wye.




Pre-equipped with double-female adaptors, this gated-wye is ready for supply and has been laid out by the attack pumper.