YouTube Channel


Facebook Page


Twitter Page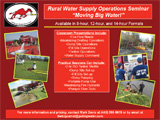 Rural Water Supply Operations Seminar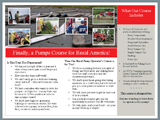 Rural Pump Operators Course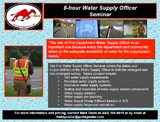 Water Supply Officer Seminar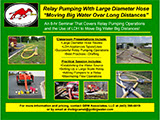 Relay Pumping With Large Diameter Hose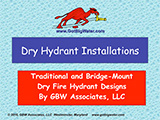 Dry Fire Hydrant Designs and Installations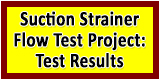 Web Counters
Website Visitors
Since
June 22, 2009

Visitors Today
Aug 17, 2019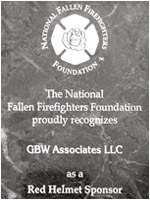 Drafting Tip #16 - Drafting During Storms - Oklahoma
By President Mark Davis
August 16, 2018
Stormwater crossing a roadway can be deadly. We all know the "Turn Around Don't Drown" mantra and of course driving fire apparatus through floodwaters doesn't always work out so well. Occasionally, emergency incidents occur where FD drafting operations have to consider using water sources in a manner outside of the "norm." We certainly know of examples in Maryland and Northern Alberta where a pumper drafted right out of the stormwater running down the side of the road and vacuum tankers loaded right from the spring melt run-off along side the highway.
During our 2013 rural water supply seminar in Broken Bow, Oklahoma we had the chance to practice drafting operations at a ford on Airport Road near the McCurtain County Training Center. A morning thunderstorm resulted in Yashua Creek rising and flowing over the concrete ford. Once the storm stopped and water was no longer rising, folks approached the ford and worked to build out a tanker loading site at water's edge.
A couple of points worth noting, the water was clean of significant debris and the flow was not a raging flow...the water simply rose where is normally rises. Water depth over the concrete road surface was less than 3-inches. No one entered the stream and everyone worked from the concrete road surface.



Under normal conditions, water does not crossover the road surface on Airport Road and Yashua Creek runs shallow.




Circulating line set up and in-place.




This concrete ford on Airport Road in Broken Bow, Oklahoma provided an opportunity to practice drafting operations "outside of the norm."




Drafting using a barrel strainer tied off to the front bumper.