YouTube Channel


Facebook Page


Twitter Page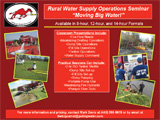 Rural Water Supply Operations Seminar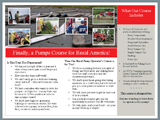 Rural Pump Operators Course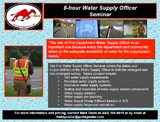 Water Supply Officer Seminar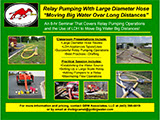 Relay Pumping With Large Diameter Hose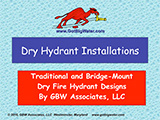 Dry Fire Hydrant Designs and Installations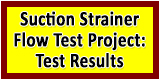 Web Counters
Website Visitors
Since
June 22, 2009

Visitors Today
Jul 22, 2019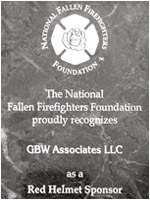 Dry Fire Hydrant Design 17 - Swiveling Bridge Mount Design - Rising Sun, Maryland
By President Mark Davis
August 2, 2018
In June we completed the design and installation of a bridge mounted swiveling dry fire hydrant on Calvert Road in Cecil County, Maryland. The installation was the second of its kind in the Rising Sun area and the second along North East Creek. The creek provides ample water supply in the area and Chief Donald Wehry and the folks at the Community Fire Company of Rising Sun like the swiveling design because of the rapid deployment and limited need for suction hose. The Calvert Road bridge is owned by Cecil County...thus approval was needed from their public works folks before installation could begin. On June 15th, we conducted a deployment and flow test and achieved a flow of 1,192 gpm using CFCRS's Engine 813 (2000 gpm) supplying a Hose Monster flow diffuser with fixed pitot.
The installation used an ETT suction head (6" NST male) and an ETT stream strainer. Attachment to the bridge used the GBW Angle-Mount design.



Installation of the new system included the removal of the old installation (shown here). The old system was a fixed-installation that had the suction strainer buried in stream sediment.




When stowed, the system keeps a tight profile to the bridge rail and thus is protected from traffic and snow plows.




Engine 813 (2000 gpm) drafts and flows in excess of 1,000 gpm through the pre-piped deck gun.




An ETT stream strainer was used and is shown in the deployed position in this photo. Even at the 1000 gpm+ flow, no vortex occurred.




Accurate measurement of lift.




Accurate measurement of flow using our Hose Monster flow diffuser with fixed-pitot.