YouTube Channel


Facebook Page


Twitter Page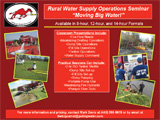 Rural Water Supply Operations Seminar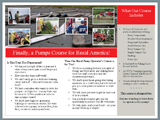 Rural Pump Operators Course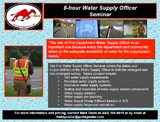 Water Supply Officer Seminar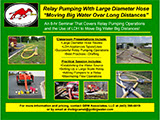 Relay Pumping With Large Diameter Hose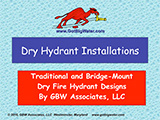 Dry Fire Hydrant Designs and Installations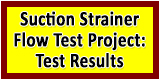 Web Counters
Website Visitors
Since
June 22, 2009

Visitors Today
May 20, 2019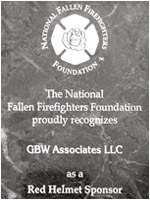 What's on Your Tanker? #13 - Tanker Baffles
By President Mark Davis
July 13, 2018
Fire department tankers spend their life hauling large volumes of liquid over all types of roadways. One of the most important design features of fire department tankers is baffling. The design "trick" is to have sufficient baffling to prevent "surging" while the vehicle is in motion...while at the same time have sufficient opening inside the tank to allow the rapid off-loading of water. Most all tanker manufacturers have worked out this "equation." The problem lies in the home-made tankers that spent a previous life hauling some other liquid.
While out installing a bridge-mount dry fire hydrant last month we were able to shoot a short video clip showing the movement of liquid in a tank in transport. While the tank in the video is small, the concept is the same...just envision a 3,000-gallon tanker!



This small tanker was once a fuel truck making fuel deliveries. Does it have baffling sufficient for FD tanker operations?




This 4,000-gallon tanker was built as a FD tanker... thus, baffling requirements should have been met. Did anyone check?
Bert Baumgartner
July 13, 2018 at 11:15 PM
There is a company in North Dakota called Enduraplas and they make these types of tanks. They now make a bolt on baffle for their large tanks. I was however made aware recently that here in Manitoba (Canada) the use of un-baffled tankers is now banned so no more re-purposed milk trucks or using agricultural type tanks for hauling water for rural Fire Departments.