YouTube Channel


Facebook Page


Twitter Page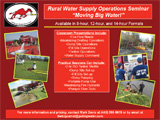 Rural Water Supply Operations Seminar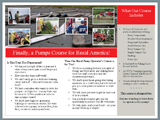 Rural Pump Operators Course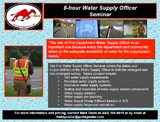 Water Supply Officer Seminar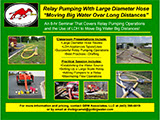 Relay Pumping With Large Diameter Hose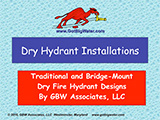 Dry Fire Hydrant Designs and Installations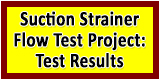 Web Counters
Website Visitors
Since
June 22, 2009

Visitors Today
Jul 22, 2019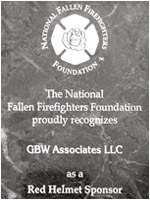 Dump Site Operations #16 - Number Signs and a Guide
By President Mark Davis
May 17, 2018
During our 16-hr Rural Water Supply Operations Seminar in Johnson County, Iowa last month we had the opportunity to see another version of dump tank signage used to help guide tanker drivers. The folks used numbered signs on the dump tanks...AND...had a firefighter display a handheld sign visible to the tanker drivers as tankers approached the dump site. The firefighter's signs were constructed such that they could be "flipped" to the correct number based upon the direction of the Dump Site Officer and in preparation for the next arriving tanker. When the tanker approached the dump site, the signaling firefighter "caught the eye" of the tanker driver, displayed the sign, and the tanker driver proceeded to the correct dump tank.
We were very impressed at how well this simple tool kept the offloading process under control.



This firefighter using handheld "flip" signs directs tankers to the "correct" dump tank....meaning the one in which the Dump Site Officer wants the water dumped. While this position does require another human being, on large scale ( 4 or more dump tanks) operations this position can really help keep things running smoothly.