YouTube Channel


Facebook Page


Twitter Page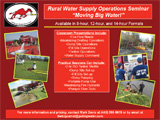 Rural Water Supply Operations Seminar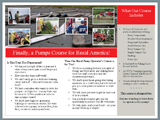 Rural Pump Operators Course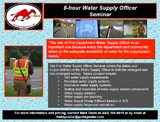 Water Supply Officer Seminar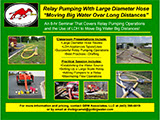 Relay Pumping With Large Diameter Hose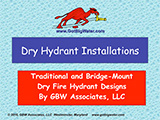 Dry Fire Hydrant Designs and Installations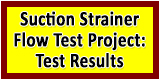 Web Counters
Website Visitors
Since
June 22, 2009

Visitors Today
Mar 25, 2019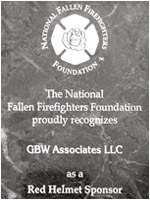 Hauling Water - Army Style!
By President Mark Davis
April 12, 2018
Folks from the USAG Fort Detrick FD (Maryland) spent April 10th, 11th, and 12th refining their rural water supply skills under the watchful eye of GBW Associates' instructors. Three, 8-hr days were spent reviewing the basics of hauling water with tankers...with special emphasis placed on dump site and fill site operations. While the Ft Detrick FD dedicates its service to protecting the vast US Army campus, they also run off base as part of an automatic mutual aide agreement with Frederick County. Thus, it is important that the crews are practiced in supporting rural water supply operations in the County.
The 8-hr training sessions provided both classroom and practical skill sessions. The practical skill sessions included drafting, tanker loading operations, and operating a mulit-tank dump site operation. We thank the men and women of the Ft Detrick FD for their hospitality and excellent work both in the classroom and on the drill ground. Many thanks to Frederick County Department of Fire Rescue Services for supplying a tanker each day. Instructors for the program were Mark Davis and Tim Legore.



Frederick County DFRS provided a tanker to use for each day of the program. Tanker 22 (3,000 gal) was used each afternoon to support the dump site and fill site practical skill sessions.




Practicing drafting skills using E501.




Loading a tanker.




Refining the tanker loading operation.




Drafting using dual suctions.




Dual suctions in use by E501 as they maximize pump operation as the fill site engine.




Instructor Tim Legore reviews the use of an LDH appliance in the tanker loading process.




Dump site ops.




Shuttle ops.




Jet siphon ops.