YouTube Channel


Facebook Page


Twitter Page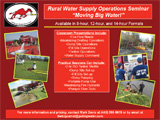 Rural Water Supply Operations Seminar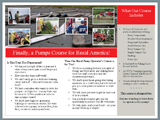 Rural Pump Operators Course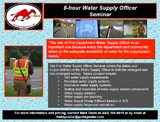 Water Supply Officer Seminar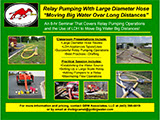 Relay Pumping With Large Diameter Hose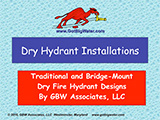 Dry Fire Hydrant Designs and Installations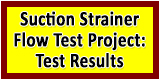 Web Counters
Website Visitors
Since
June 22, 2009

Visitors Today
Mar 25, 2019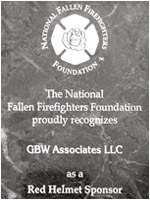 Hauling Water - Oklahoma Style!
By President Mark Davis
March 22, 2018
On Sunday, March 18th, forty-plus fire department members from across McCurtain County, Oklahoma spent their afternoon running a tanker shuttle to practice their water hauling skills. The drill was the culmination of our 16-hr Rural Water Supply Operations Seminar which focused on tanker shuttle operations. The weekend started off Saturday in Broken Bow reviewing the basics of hauling water and ended up Sunday in nearby Ringold where three engines and six tankers were used to operate a 500 gpm tanker shuttle over a 6.2-mile round trip fill site trip. Many thanks to Chief Mark Hannah and the McCurtain County Firefighters Association for sponsoring and hosting our program. Instructors for the weekend were Mark Davis and Alan Butsch. A complete drill summary will be posted in a couple of weeks.



Practicing dump site operations on Saturday afternoon in Broken Bow.




A 2-1/2" x 2-1/2" x 5" gated wye was used as the connection point for nurse tanker operations. Ideally, a siamese would work best...but the wye was the only appliance available.




Hochatown Tanker 30 operates as a nurse tanker during the first 10-minutes of the drill.




Eagletown Engine 4022 (1250 gpm) takes over water supply to the attack pumper and nurse tanker ops are stopped.




A 4-tank operation.




Folks from across McCurtain County, Oklahoma spent their Sunday afternoon hauling water with tankers so that new members could learn the process and old members could refine their skills.




Ringold VFD's twin, 550 gpm pumps manifolded as one. Quite a nice and versatile pump trailer.
Bert Baumgartner
March 21, 2018 at 1:10 AM
Can you guys give some more detail on that home made pump trailer? And maybe some more pictures? That's a great set up.
GotBigWater
March 21, 2018 at 10:07 AM
We plan on posting a News Story in a week or so soley dedicated to the Ringold pump trailer.