YouTube Channel


Facebook Page


Twitter Page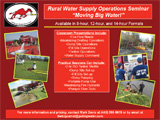 Rural Water Supply Operations Seminar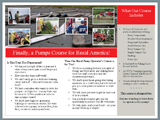 Rural Pump Operators Course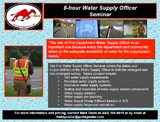 Water Supply Officer Seminar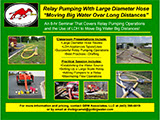 Relay Pumping With Large Diameter Hose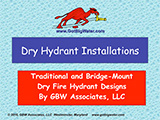 Dry Fire Hydrant Designs and Installations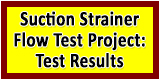 Web Counters
Website Visitors
Since
June 22, 2009

Visitors Today
Feb 16, 2019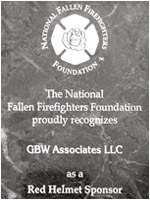 Suction Hose - #09 - Hartford, VT
By President Mark Davis
February 1, 2018
If you follow our work then you know that we harp on "keeping it simple" and "keeping it ready for use"...whatever "it" is. A few years ago while doing some water supply study work in Hartford, Vermont we came across a pumper set-up to quickly deploy suction hose for dump tank operations. Nothing fancy by any means...just some planning and simple design work to speed up the deployment of suction hose into a dump tank. Besides the pre-connected suction strainer feature, we like the support bracket design that prevents the coupling from being stressed by the weight of the strainer. Kudos to the Hartford FD.
Ready for quick deployment in Hartford, Vermont!

The support bracket keeps the coupling from stressing that lightweight hose attachment point.