YouTube Channel


Facebook Page


Twitter Page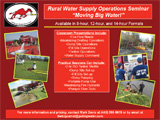 Rural Water Supply Operations Seminar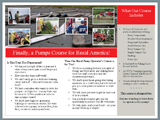 Rural Pump Operators Course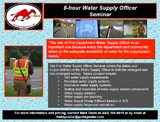 Water Supply Officer Seminar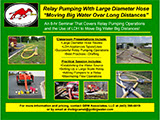 Relay Pumping With Large Diameter Hose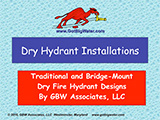 Dry Fire Hydrant Designs and Installations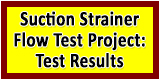 Web Counters
Website Visitors
Since
June 22, 2009

Visitors Today
Jan 20, 2019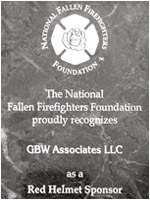 Dry Fire Hydrant Design #13 - Bridge Mount Installation - Hague, New York
By President Mark Davis
December 28, 2017
The folks in Hague, New York (Warren County) now have a new dry fire hydrant system to help provide fire protection water for the "downtown" area of the town. In mid-December, we installed one of our swiveling, bridge mount dry fire hydrants on a NY State Bridge over Hague Creek. The installation used our saddle mount brackets to support the swiveling DFH. A number of New York State agencies were involved in the approval process and in mid-December the go ahead was given on installation. Many thanks to Chief Oliver Gourley and the folks at the Hague VFD for considering our dry fire hydrant system.
Site assessment during October to help determine the best location for the suction head and strainer.

A structurally sound concrete wing wall meant that our saddle mount bracket would be the bracket of choice for this installation.

Assessment work includes measurements and system considerations (lift, deployment angle, etc)

Installation day proved to be a bit colder than site assessment day!

Setting the swivel bracket in place.

Measuring the pipe.

All gluing and painting was done in the comfort of the Hague firehouse.

The newly installed swiveling, bridge mount DFH provides the Hague VFD with quicker access to water along the Hague Brook.

A 6-inch NST female swivel suction head was the head of choice for the folks at Hague VFD.