YouTube Channel


Facebook Page


Twitter Page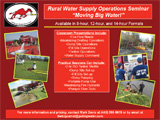 Rural Water Supply Operations Seminar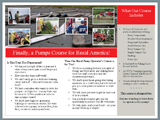 Rural Pump Operators Course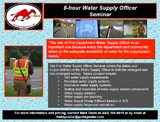 Water Supply Officer Seminar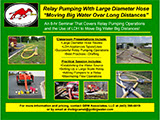 Relay Pumping With Large Diameter Hose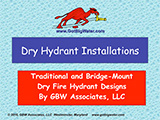 Dry Fire Hydrant Designs and Installations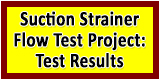 Web Counters
Website Visitors
Since
June 22, 2009

Visitors Today
Jan 20, 2019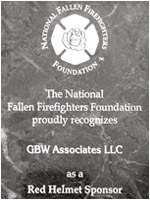 Suction Hose - #08 - Keeping It Simple
By President Mark Davis
December 21, 2017
We always enjoy reporting on simple ideas that work to improve the efficiency of water supply operations. While installing one of our bridge-mount dry fire hydrants earlier this week in Hague, New York, we got a chance to see how the folks there carried suction hose. Accessing suction hose can be tough on some pumpers ... and on those pumpers that spend their life drafting as opposed to working off of a fire hydrant, easy access to suction hose is pretty darn important. When we saw the suction hose tray on Hague VFDs Engine 342 we knew that we had to share a few photos. The low mounted length of suction hose on Engine 342 allows the driver to quickly access the first length of hose. While not fancy, the tray is a simple design that seems to work well.
Engine 342 carries a 10-ft length of 6-inch suction hose in a tray on top of the officer low-side rear compartments.

On a "city" pumper, we probably would find standpipe racks where the tray is located. On this "rural" pumper, we find a length of suction hose. Both items are just as important in their own locality.

When needed, the driver undoes a couple of velcro straps and slides out the length of hose.

Nothing fancy here...but very practical.