YouTube Channel


Facebook Page


Twitter Page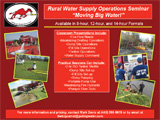 Rural Water Supply Operations Seminar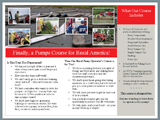 Rural Pump Operators Course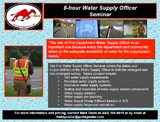 Water Supply Officer Seminar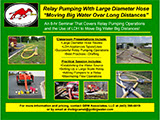 Relay Pumping With Large Diameter Hose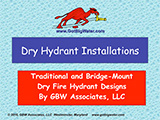 Dry Fire Hydrant Designs and Installations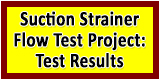 Web Counters
Website Visitors
Since
June 22, 2009

Visitors Today
Sep 25, 2018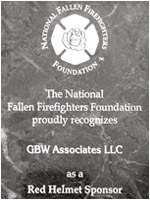 Jet Siphon Tip #05 - Preconnected Jet Siphons
By President Mark Davis
September 21, 2017
During our 2011 water supply seminar in Bulloch County, Georgia, we came across an interesting approach to carrying a jet siphon "ready to go." The folks carried a 6-inch, jet siphon pre-connected in a 10-ft length of suction hose...and, they figured out a way to carry a length of 1-1/2-inch hose also pre-connected to the jet siphon. During the 2-hr tanker shuttle drill, the folks deployed the jet siphon in short order...thus showing that a little bit of ingenuity can go a long way in terms of efficiency. Kudos to the folks in Bulloch County for being creative.
The jet siphon package is stowed on the pumper.

A jet siphon "packaged" for quick deployment.

Deployment underway...

Ready for use.