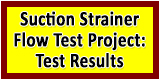 Web Counters
Website Visitors
Since
June 22, 2009

Visitors Today
Jul 16, 2018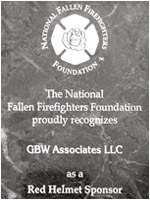 Water Supply Pumper - Jarrettsville VFC
By President Mark Davis
July 27, 2017
One of the important features to consider when designing a water supply pumper for a rural response area is the ability for the rig to travel off-road to access water sources that a traditional pumper cannot. Generally, this ability requires some type of all-wheel drive feature and reasonably good ground clearance. The folks at the Jarrettsville VFC in Harford County, MD operate Supply 781, a short-wheel base, 1500 gpm pumper that carries plenty of LDH, suction hose, and appliances to support all types of rural water supply scenarios. In the photos shown in this news story, Supply 781 dropped an a LDH appliance at the entrance to the pasture and then drove to the pond, drafted, and supplied water back so that tankers could be loaded at 1,000+ gpm.
The success of this operation was due to the design of the water supply pumper and its crew's execution of the set-up. Supply 781 is a 2000 4-Guys pumper built on an International chassis and equipped with a 1,500 gpm pump - plus all the water supply tools, hose, and appliances to go with it. The pumper can draft from all four sides.
Supply 781 supports a 1000+gpm tanker loading site at this water supply drill in York County, PA (2016).

Supply 781's design and equipment cache make it quite a versatile rig to support rural water supply operations.

Plenty of water was provided by Supply 781 for this tanker loading site.
Dave
October 24, 2017 at 8:02 AM
Thank you for the kudos on Jarrettsville's unit.
David McElroy
October 24, 2017 at 2:36 PM
Why did they choose to use the front suction instead of going in from the side suction ??
GotBigWater
October 29, 2017 at 11:24 AM
They used both the front and a side suction. That can be seen in the other photo.