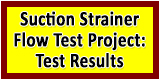 Web Counters
Website Visitors
Since
June 22, 2009

Visitors Today
Jul 16, 2018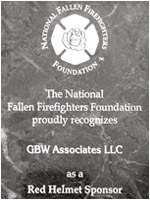 What's on Your Tanker #08? - Maryland
By President Mark Davis
July 20, 2017
Tanker 7 from the Lineboro VFD in Carroll County, Maryland is outfitted with a front discharge that is really convenient for nurse tanker operations. The 2014 US Tanker rig carries 3,000 gallons of water, two 2,100-gallon dump tanks, and is equipped with a 1,500 gpm pump. The feature that we find most unique is the front bumper discharge which uses 4-inch pipe and a 5-inch storz fitting. The front discharge can support a 1,000 gpm flow if needed - which provides some interesting flexibility in terms of setting up for nurse tanker operations on narrow access lanes.
Although 3-inch hose was used at this water supply drill in York County, Pennsylvania, Tanker 7's front discharge is outfitted to support 5-inch LDH.

The front discharge on this tanker helps support the "single-lane" concept in terms of apparatus positioning and space allocation.
Terry Phelps
July 30, 2017 at 1:27 AM
US Tanker is one of the best manufacturer to work with if you want to think out of the box and not just build a unit like everybody else. We have 6 units that have been built by US Tanker. They are true craftsmen.