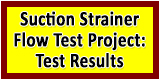 Web Counters
Website Visitors
Since
June 22, 2009

Visitors Today
May 27, 2018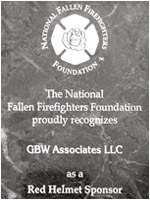 Apparatus: Making It Simple in Rhode Island
By President Mark Davis
April 13, 2017
As we travel the lands delivering our water supply and pump operator programs, it is pretty clear that when you can work to simplify an operation then the chances of that operation being a success during the "real" event increase dramatically. This becomes even more important in small fire departments that run a limited number of calls annually, yet are expected to perform in times of crisis. During our work on Prudence Island (Rhode Island) in 2015 it became pretty clear that they "get it" when it comes to making pump operations simple. The folks took an older pumper (pre-NFPA color-coding) and figured out how to just make it simple for everyone operating on the fire ground. "Pull the yellow line," "Charge the green line." All it took was some fire hose, a little bit of paint, and some labeling stuff. To simplify intake operations, all intake connections are painted light-blue (like water).
When we saw this older pumper, we saw ideas that were not just talked about, but acted on to make it easier for everyone working with that rig. Good job PIVFD!
Nothing fancy here! However, the rig is set up quite nicely to function as an attack pumper and to make it easier on the pump operator and crew when doing so.