Welcome to the Official Website for GBW Associates, LLC.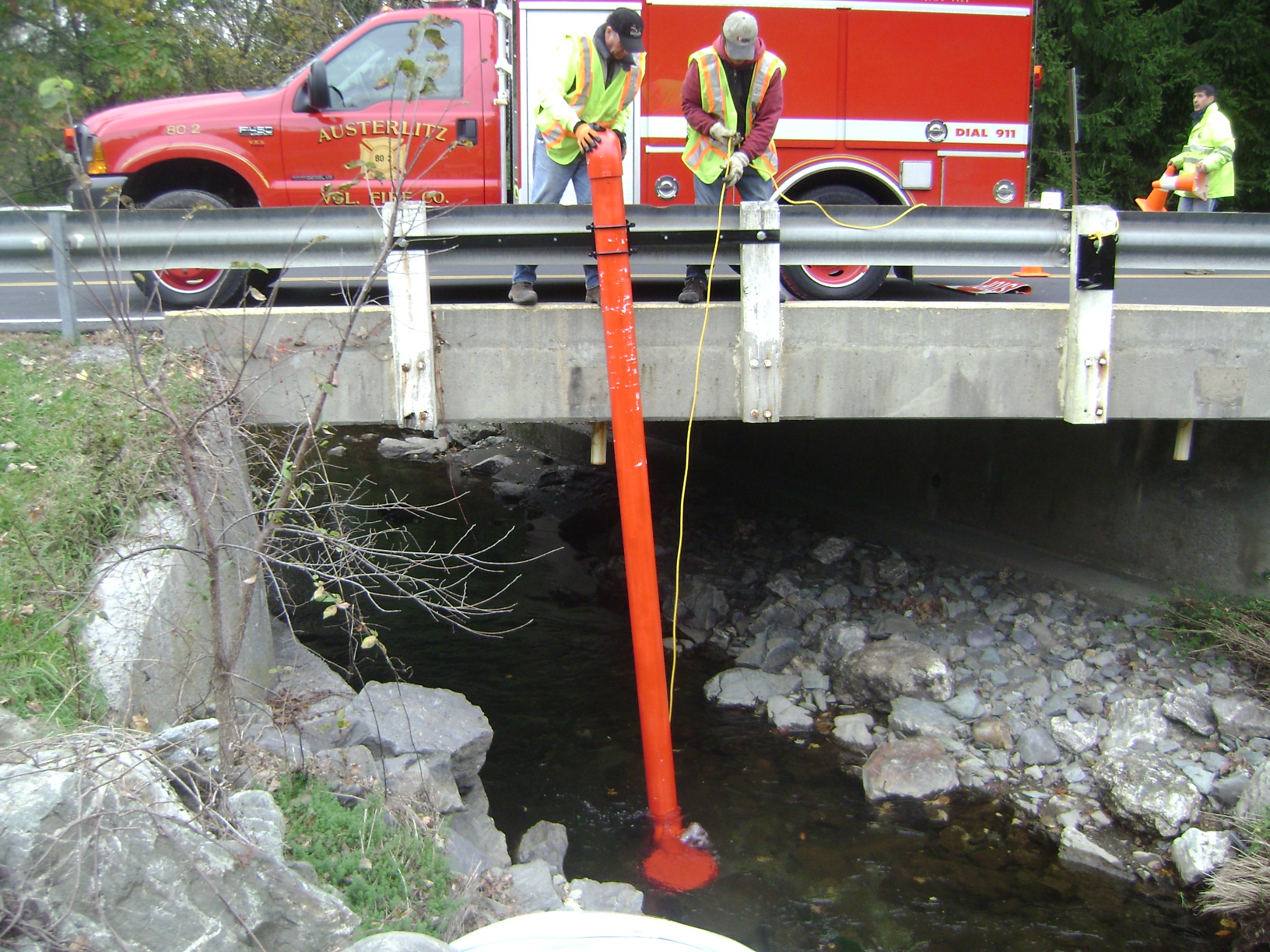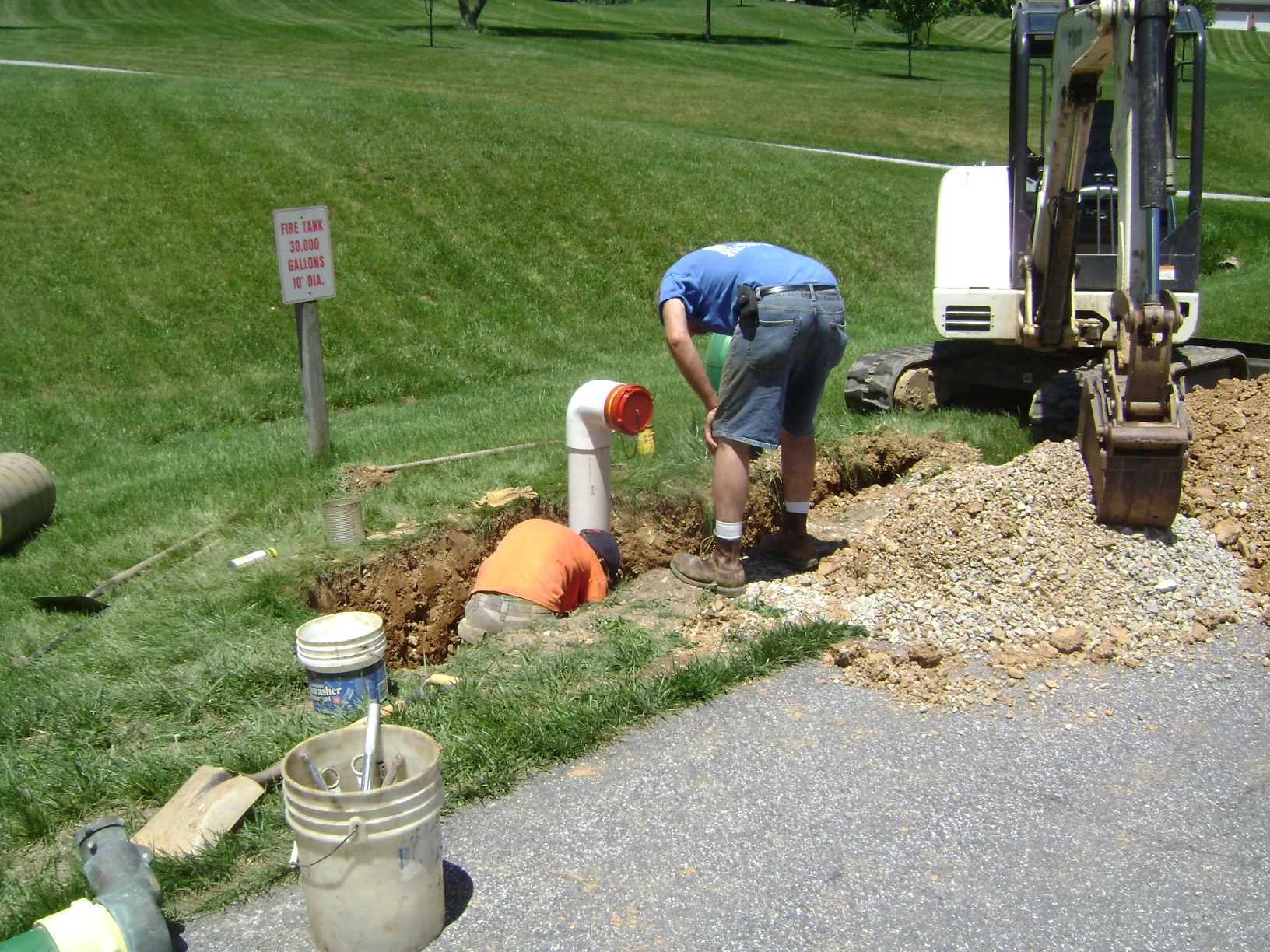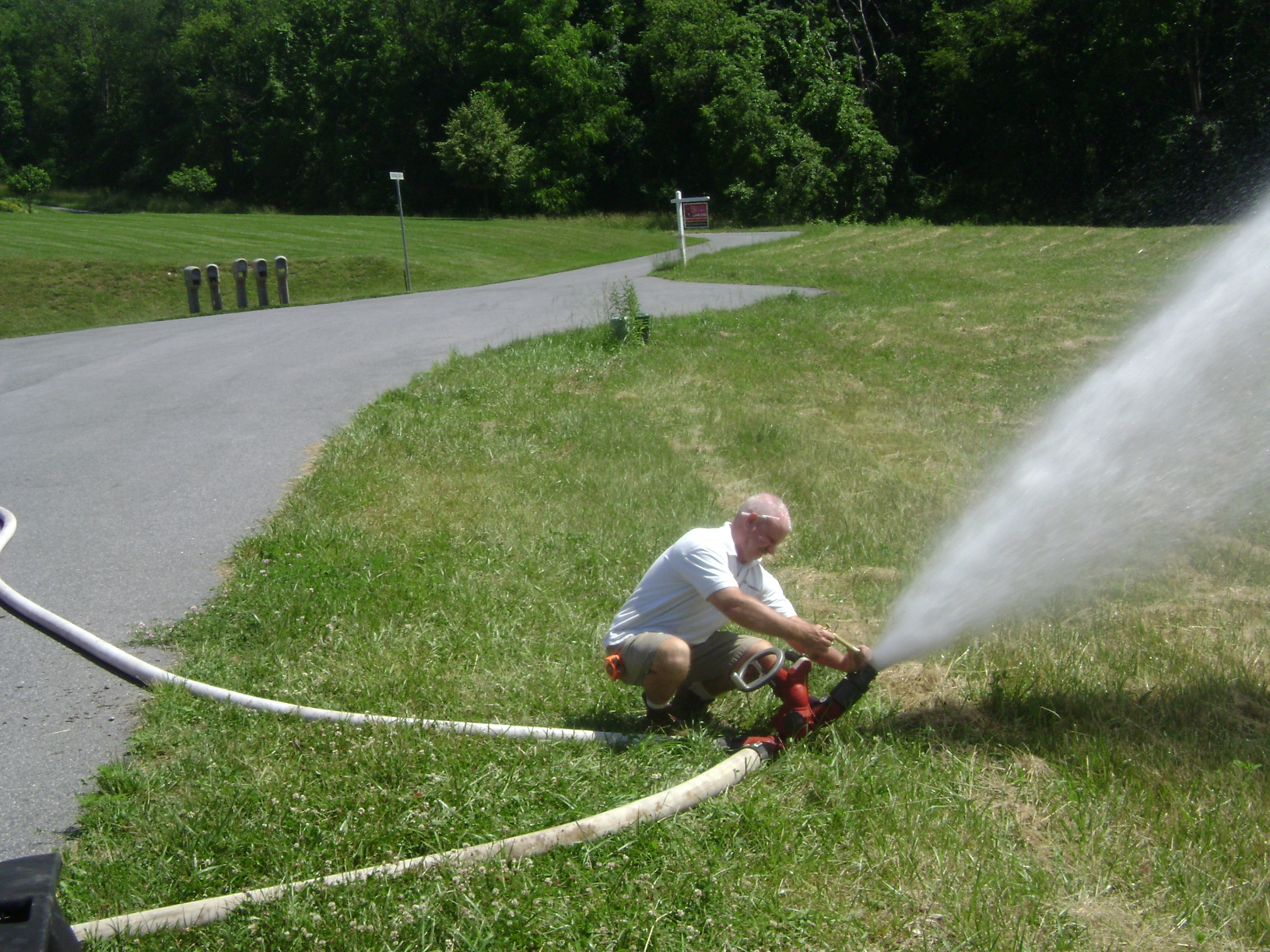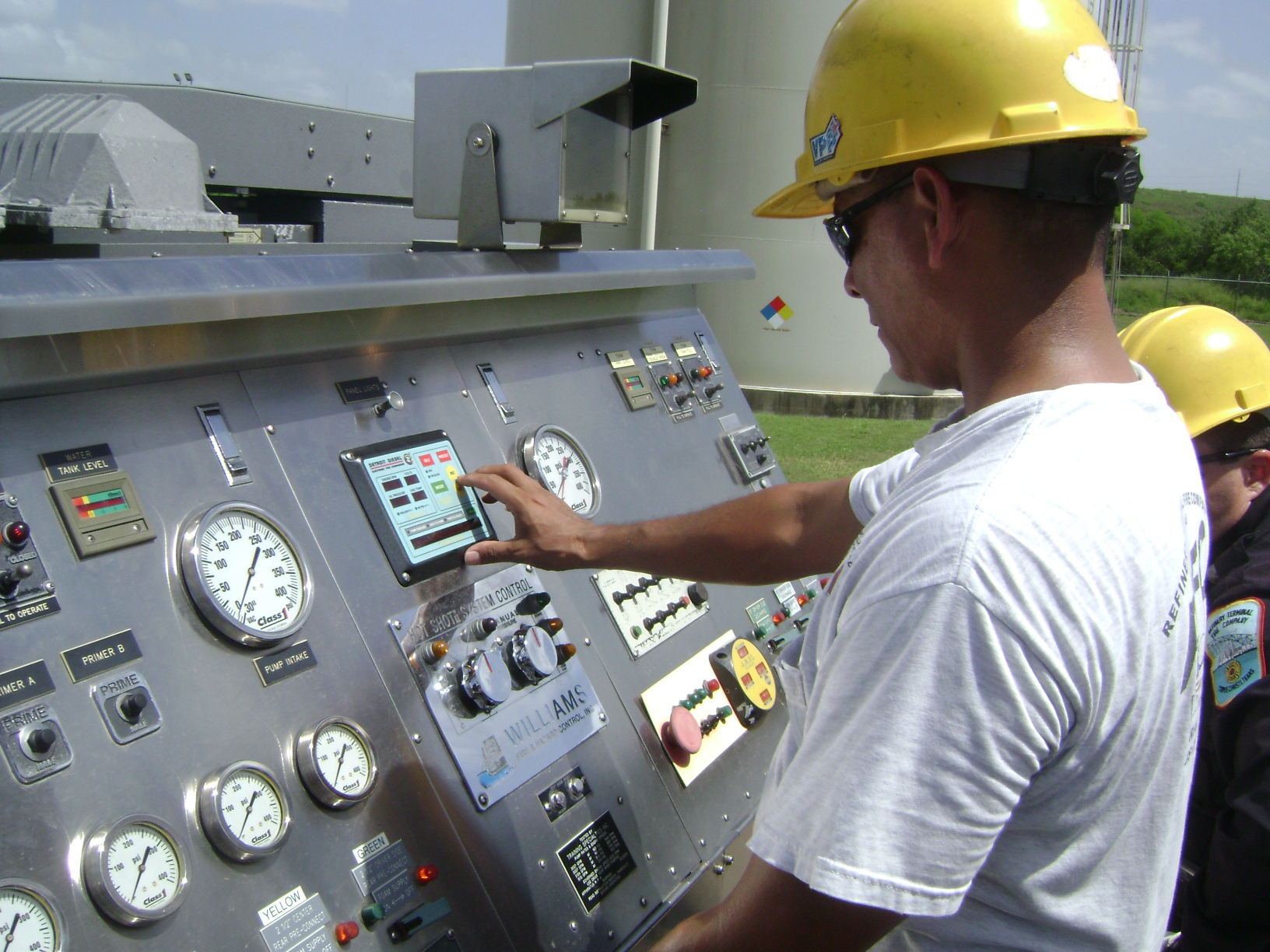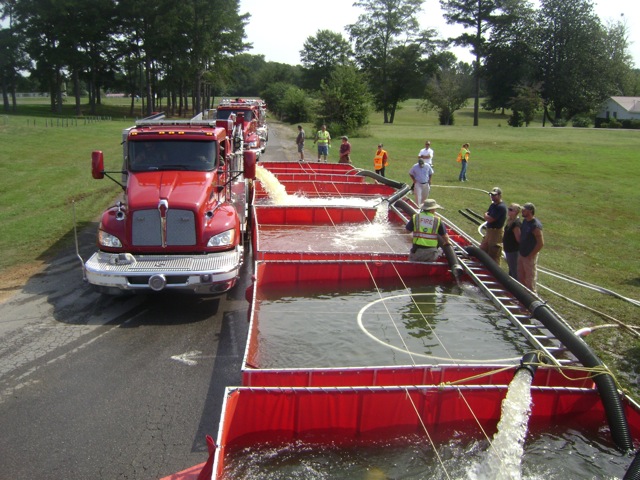 GotBigWater is the official website of GBW Associates, LLC, a privately owned training, consulting, and design firm located in Westminster, Maryland. Our specialty is water supply for public and private fire protection. We at GBW Associates, LLC are known for our training programs, our consulting services, our dry hydrants, and our testing services. Over the years, we have completed projects in over 40 different states and Canada ranging from rural water supply and incident command seminars to ISO water supply assessments to community master planning.
Use the menu at the left to take a look at our services and to contact us. Be sure to check out the News Archive and Big Water Information sections for a whole bunch of information on water supply delivery operations.
Scroll down to see our recent activities, upcoming events, and website updates.
* * *
Be sure to join the Members Area to discuss water supply issues, view our document library, and receive announcement notices concerning our website and our services- it is FREE!
* * *
---
Upcoming Seminars, Courses, and Drills
Click on image to view flyer.
| | | | |
| --- | --- | --- | --- |
| | | | |
| | | | |
| | | Texas | |
| | | | |
| | | | |
Tanker Operations #11 - Direct Fill Line Relief Valve

President Mark Davis, January 12

Here is another example of a simple, external relief valve being used on a tanker's direct fill line to reduce the possibility of over pressuring the tank. The tanker has a 4-inch direct fill line and the control valve had no relief feature, so a simple relief valve was placed on the fill connection and set at a pressure to protect the T-type, poly tank.... (Full Story & Photos)


Dump Site Operations #14 - Grass Rig Supports Water Transfer Operations

President Mark Davis, January 05

During our 2013 water supply drill in Ottawa, Kansas, we had the opportunity to see a 400 gpm grass rig support a dump site operation by running a jet siphon. As we have noted several times before, jet siphons use pump capacity. How much? It is tough to quantify...but they do effect the total output of a dump site pumper. At the Ottawa drill, the dump site pumper was a 1,000 gpm pumper that was ... (Full Story & Photos)



Grass 3571 works to obtain a draft and support two jet siphons at this 3-tank dump site operation.


An Award for Excellence

President Mark Davis, December 29

We at GBW Associates, LLC are very proud of one of long time friends, Retired Staff Chief W. Parker Browne on being awarded the Ohio Fire Educator Lifetime Achievement Award. Parker has been a leader in many aspects of fire service training and education but we know him most notably for his work on water supply operations and apparatus design. Parker is a Member of our website and has accompanied ... (Full Story & Photos)


Underground Storage Tanks 01 - Candia, New Hampshire

President Mark Davis, December 22

While doing some dry fire hydrant installation work in New Hampshire, we came across this underground fire protection water storage tank located at a convenience store in Candia, New Hampshire. We were unable to determine the size of the tank but we liked the design of the piping and fittings so we took some photos to share. The convenience store is a large, wood-framed structure that provides multiple ... (Full Story & Photos)



Both the fill and suction pipes are made of welded steel pipe to endure the harsh winters and snowplows.


Hauling Water for Construction Operations

President Mark Davis, December 15

Besides hauling water for fire protection, tankers (tenders) are used in plenty of construction operations. Bert Baumgartner - one of our members from Manitoba, Canada - had the chance to operate a water tender designed for the construction business. He took the opportunity to take a few photos and collect some information to share.

The tender was designed for construction purposes like dust control, ... (Full Story & Photos)


Tanker Operations - "Great White North" Style

President Mark Davis (Photos by William Vavrek), December 08

Around 0330 hrs on December 7th, the County of Grande Prairie Regional Fire Service (Alberta) responded to a structure fire near Range Road 80 and Highway 59. Crews from La Glace, Sexsmith, and Wembley Stations responded and found a large workshop fully involved. All companies went to work and brought the fire under control without incident.

By the way, the temperature at the time of the fire was ... (Full Story & Photos)



Water supply operations at -22 degrees Farenheit.



Flow restriction...(Photo by P. Quigley).

Fire Hydrant Operations #03 - Water Main Tuberculation

President Mark Davis, December 01

One of the problems with the aging infrastructures in today's communities is the build up of restrictive corrosion inside iron water pipes. Known as tuberculation, (think tuberculosis) this corrosion build up can severely impact the flow through a water main. When occurring in residential areas, this restrictive flow may not be discovered until the FD needs to flow hundreds of gallons a minute to ... (Full Story & Photos)


Suction Hose - #05 - Eureka Engine 54-4

President Mark Davis, November 24

Eureka VFD Engine 54-4 (Stewartstown, PA) carries 64 feet of 6-inch suction hose. A 28-ft section is pre-connected in a "squirrel tail" fashion and is outfitted with a floating strainer. A 12-ft section of suction hose is pre-connected to another floating strainer and is carried on the officer's side of the rig. Two additional 12-ft lengths of suction hose are carried in a compartment. Engine 54-4 ... (Full Story & Photos)



Ready to draft!

---
Your questions and feedback are important to us! If you have a question about water supply or pumps or FD stuff in general, join our Members area (for free) to post your inquiry. We will provide our thoughts and perhaps other folks in the field will provide theirs also.
Also - be sure to sign the guest book if this is your first time here - guestbook.