Welcome to the Official Website for GBW Associates, LLC.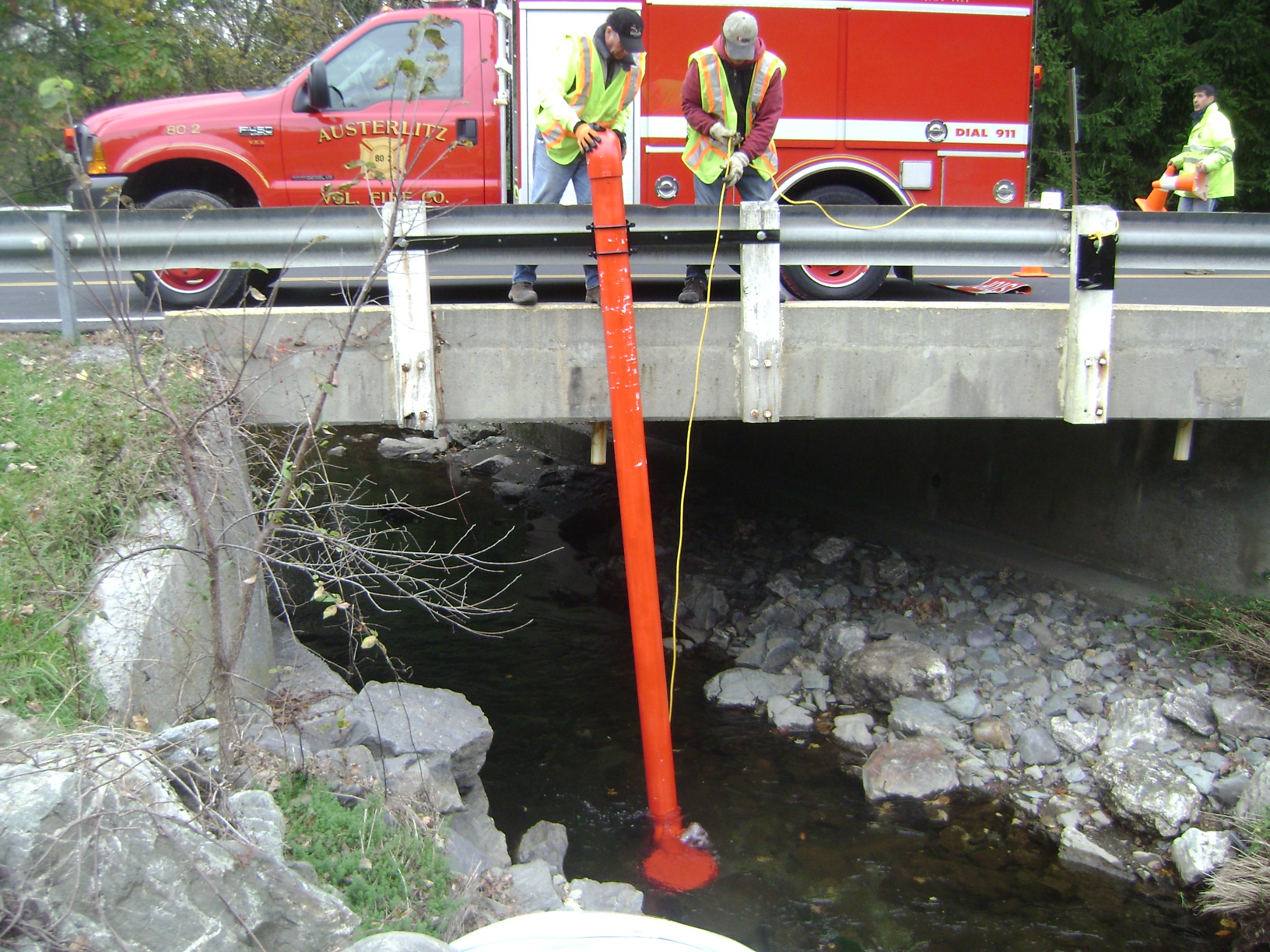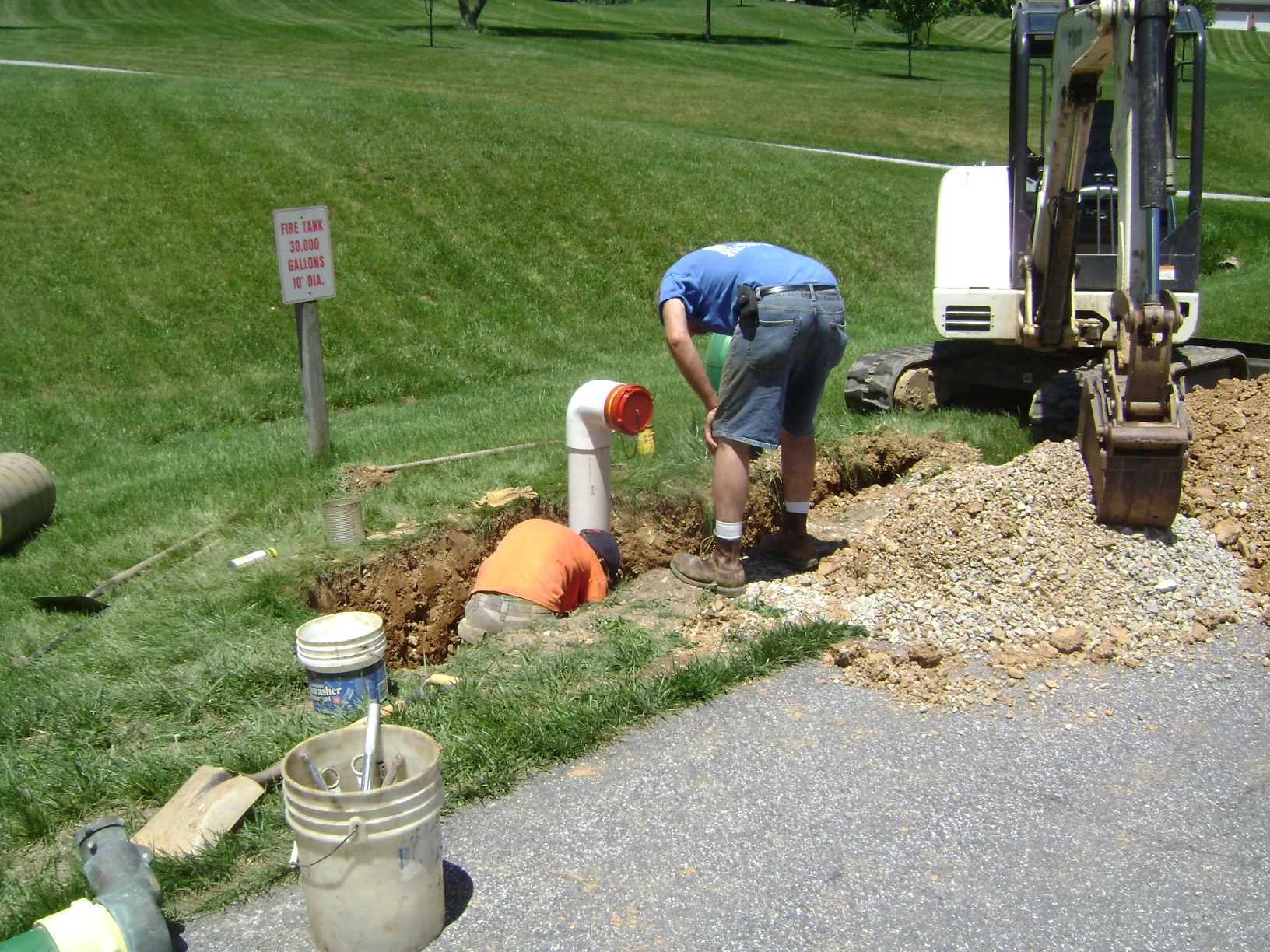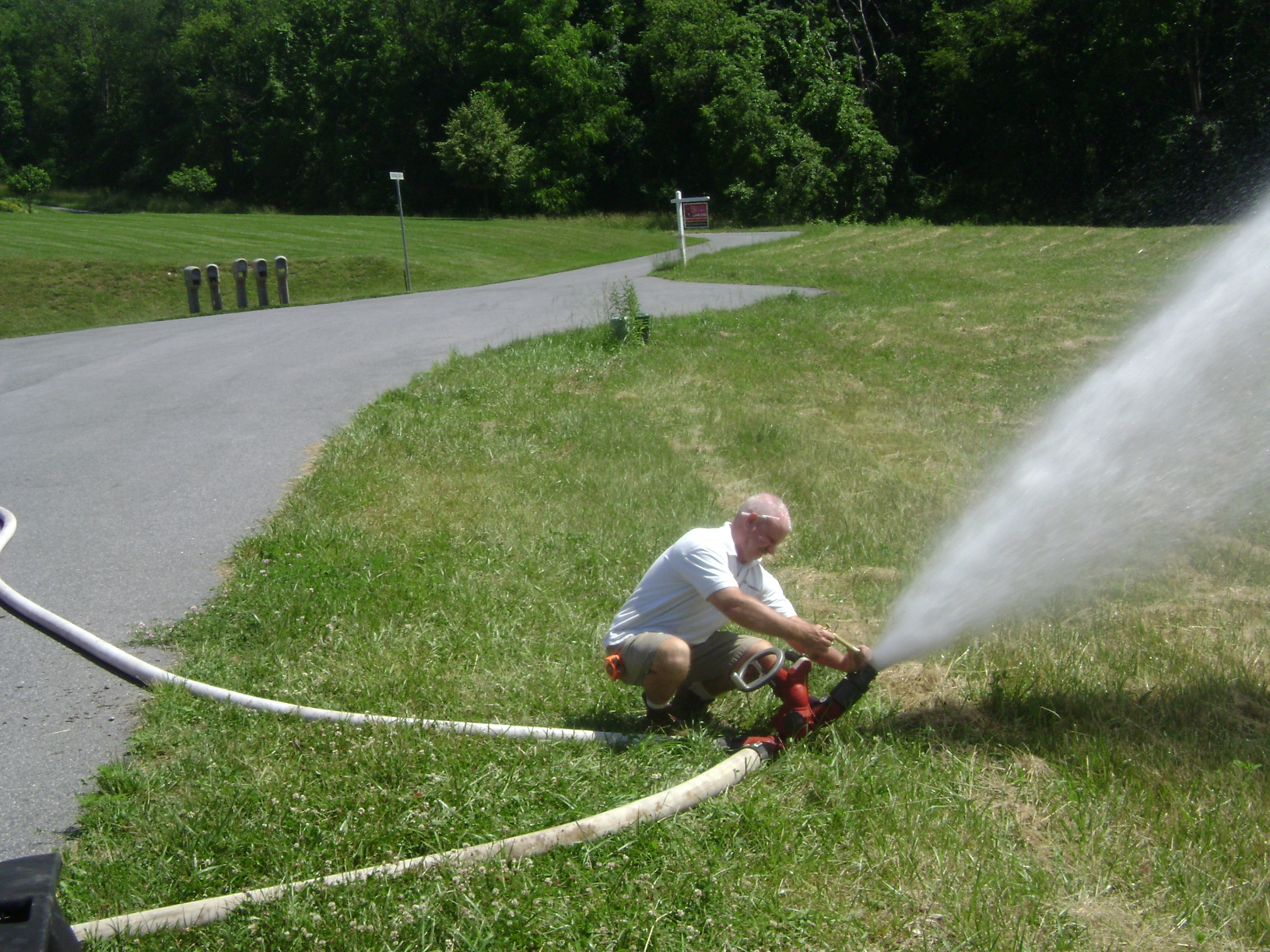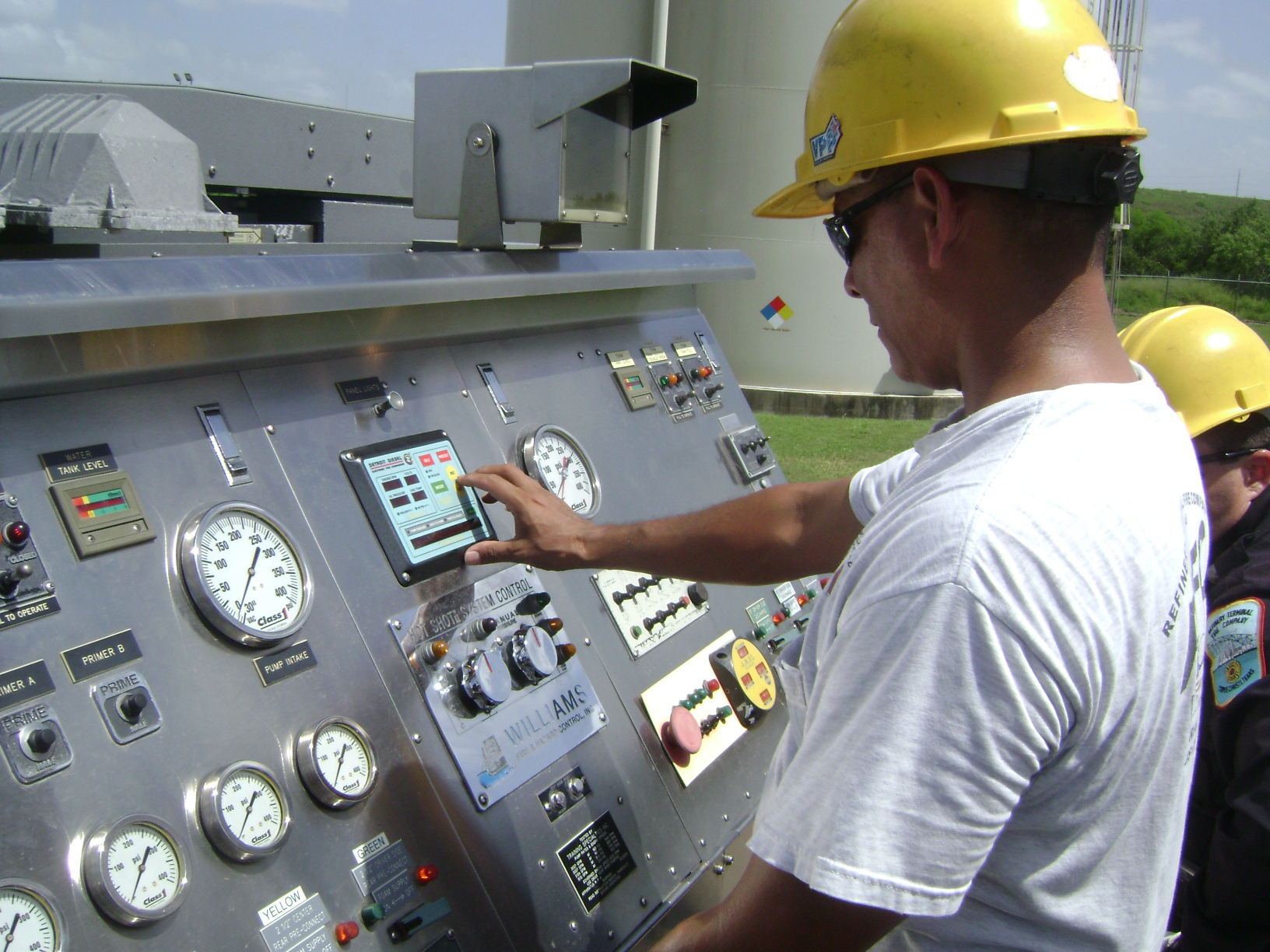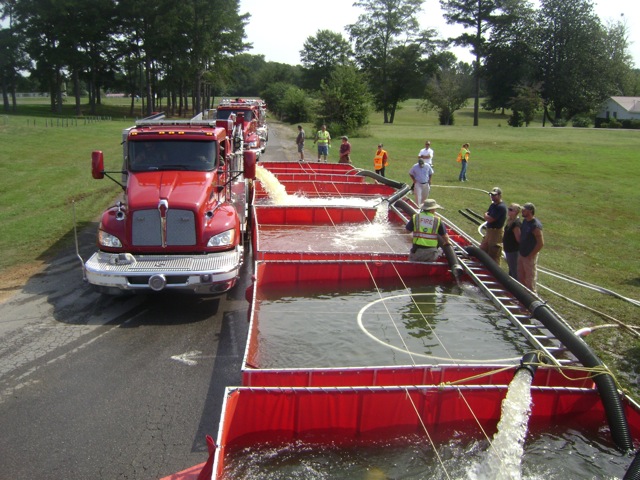 GotBigWater is the official website of GBW Associates, LLC, a privately owned training, consulting, and design firm located in Westminster, Maryland. Our specialty is water supply for public and private fire protection. We at GBW Associates, LLC are known for our training programs, our consulting services, our dry hydrants, and our testing services. Over the years, we have completed projects in over 40 different states and Canada ranging from rural water supply and incident command seminars to ISO water supply assessments to community master planning.
Use the menu at the left to take a look at our services and to contact us. Be sure to check out the News Archive and Big Water Information sections for a whole bunch of information on water supply delivery operations.
Scroll down to see our recent activities, upcoming events, and website updates.
* * *
Be sure to join the Members Area to discuss water supply issues, view our document library, and receive announcement notices concerning our website and our services- it is FREE!
* * *
---
Upcoming Seminars, Courses, and Drills
Click on image to view flyer.
| | | | |
| --- | --- | --- | --- |
| | | | |
| | | | |
| | | | |
| North Carolina | Alabama | New York | Wisconsin |
| | | | |
| | | | |
Tanker Design #2 - Pivoting Dump Chutes

President Mark Davis, September 19

The pivoting dump chute has become quite popular as a means by which the NFPA 1901 dump requirements can be met and a means by which to retrofit older rear-dumping tankers so that they can also side dump. Most of the time there is no issue with the pivoting dump chutes...they work pretty well and meet the NFPA flow requirement. In our travels we get to see a good number of tankers and on occasions ... (Full Story & Photos)



This pivoting dump chute does not clear the 29-inch height of the dump tank.



For this size of fish to make it this far in the drafting process there are a couple of failures in the dry fire hydrant system...starting with the suction strainer.

Dry Fire Hydrant Repair & Maintenance #06 - Fish

President Mark Davis, September 12

One of our specialty areas includes the design, installation, and repair of dry fire hydrants. We often get called in to assess why a dry fire hydrant does not perform at its desired flow rate...or in some cases does not flow at all. In the vast majority of cases, a dry fire hydrant that once flowed but no longer flows has some type of obstruction... commonly sediment. Occasionally, we find fish ... (Full Story & Photos)


Ohio Flow Tests - Low Level Strainers

President Mark Davis and Member Lee Adams, September 05

Many thanks to Lee Adams (one of our website Members) for sharing the info presented in this News Story.

The Ohio Fire Chiefs' Water Supply Technical Advisory Committee (WSTAC) focuses on the need for better information and consistency in the fire protection water supply delivery process. The WSTAC is comprised of folks from all corners of the State who have an interest in fire department water supply ... (Full Story & Photos)


Dump Site Operations #17 - Water Transfer Operations - Iowa

President Mark Davis, August 29

When using portable dump tanks for water supply operations, the ability to transfer water between tanks becomes very important as the fire flow demand increases. Traditionally, jet siphons are the most effective means of quickly moving water from one dump tank to another. Unfortunately, the flow performance of jet siphons varies from manufacturer to manufacturer. In the end, it really is about "How ... (Full Story & Photos)


Moving Water - Paraguay Style! (Moviendo Agua - Estilo Paraguayo)

Emanuel Martinez & Mark Davis, August 22

Firefighting knows no borders; everyone has to move water. GBW Associates, LLCs has website members from Europe, Asia, Australia, and the Americas. We have some very close compadres in South America working to do what we do here in North America. Please enjoy this News Story presented by Instructor Emanuel Martinez from Fernando de la Mora in Paraguay!

Los hermanos Paraguayos, en la ciudad de ... (Full Story & Photos)



August 2019: Two pumpers can now draft simultaneously!

Dry Fire Hydrant Design #29 - River Installation - Cornwall Bridge, CT

President Mark Davis, August 15

In the Fall of 2016 we completed a fire protection water supply assessment project for the Cornwall Volunteer Fire Department in Cornwall, Connecticut. Part of that project was an assessment of a damaged and out-of-service dry fire hydrant located in Cornwall Bridge along the Housatonic River. Our recommendation included a complete replacement of the system using 8-inch welded steel pipe and connections. ... (Full Story & Photos)


Congratulations to the Hartford Fire Department (Vermont)

President Mark Davis, August 08

Congratulations go out to Chief Scott Cooney and the folks at the Hartford Fire Department in Vermont on achieving reaccreditation through the Commission of Fire Accreditation International (CFAI). We had the fortunate opportunity to work with the Hartford FD in 2011 on an ISO and Water Supply Review project. It was clear to us back then that the leadership of the department was dedicated to delivering ... (Full Story & Photos)



Hartford FD achieves reaccreditation.



Not the optimum design. A 90-degree elbow with integrated suction head would be the better choice. When suction hose is attached and filled with water there will be quite a lot of stress on the female suction fitting...possibly resulting in an air leak.

Dry Fire Hydrant Design #28 - Suction Head Issues

President Mark Davis, August 01

When designing dry fire hydrants it is important to minimize the stress placed on the dry fire hydrant suction head by the water filled suction hose...this is especially true when using plastic pipe. If 90-degree elbows are used in your design then it is best to keep the suction head lower to the ground if possible (24 to 36 inches) so that the connection is lower than the eye of the impeller on ... (Full Story & Photos)


---
Your questions and feedback are important to us! If you have a question about water supply or pumps or FD stuff in general, join our Members area (for free) to post your inquiry. We will provide our thoughts and perhaps other folks in the field will provide theirs also.
Also - be sure to sign the guest book if this is your first time here - guestbook.