Welcome to the Official Website for GBW Associates, LLC.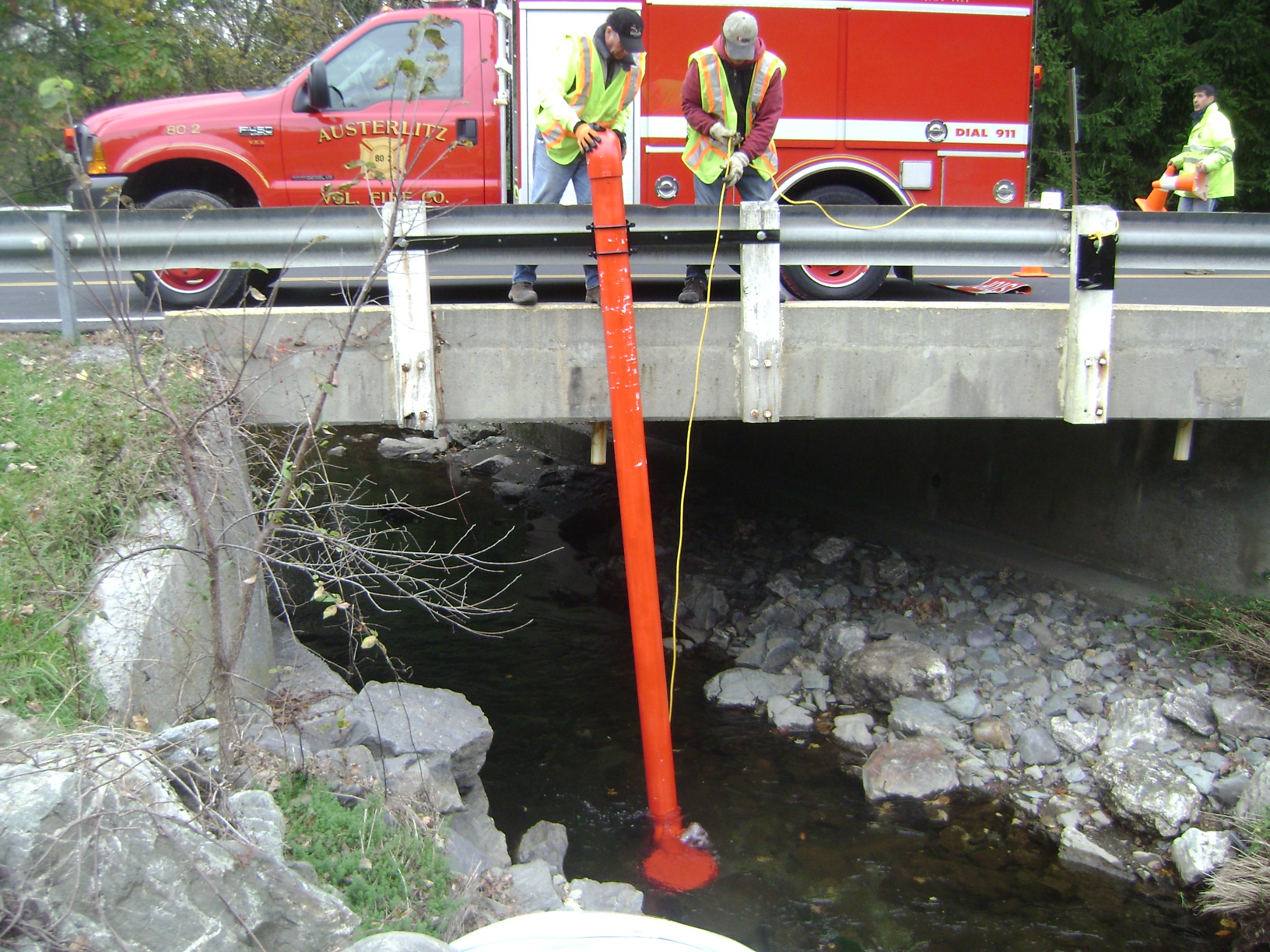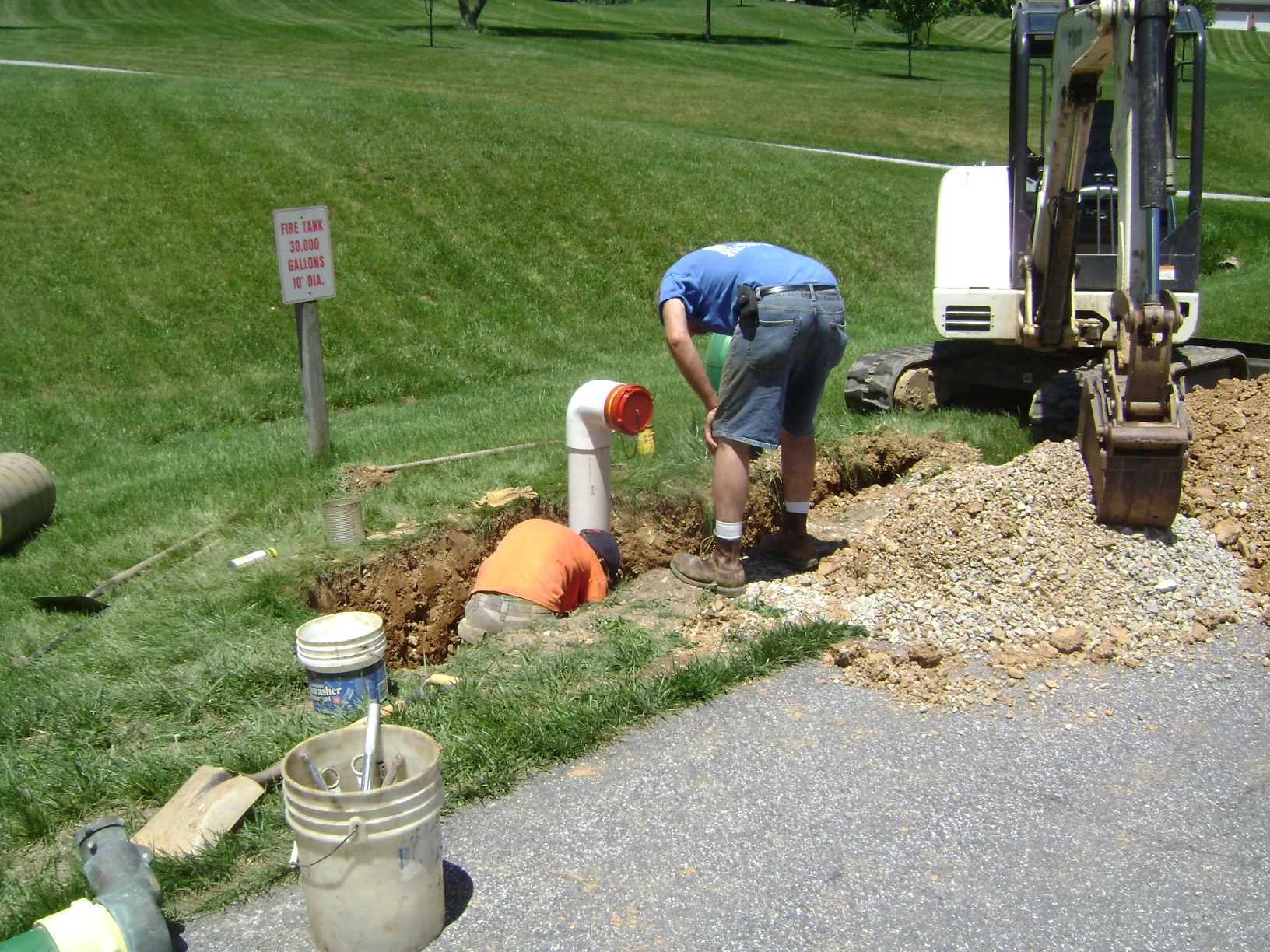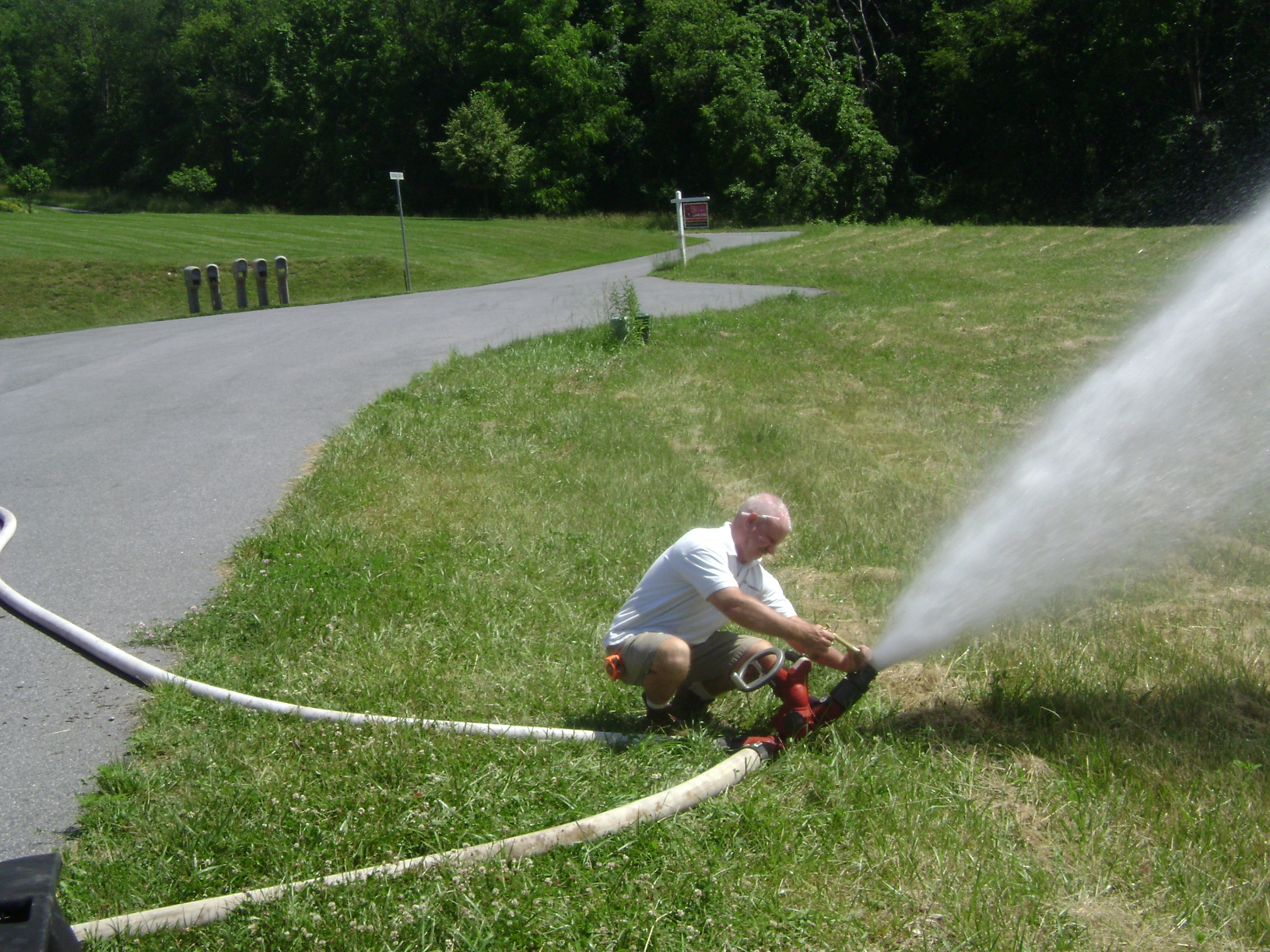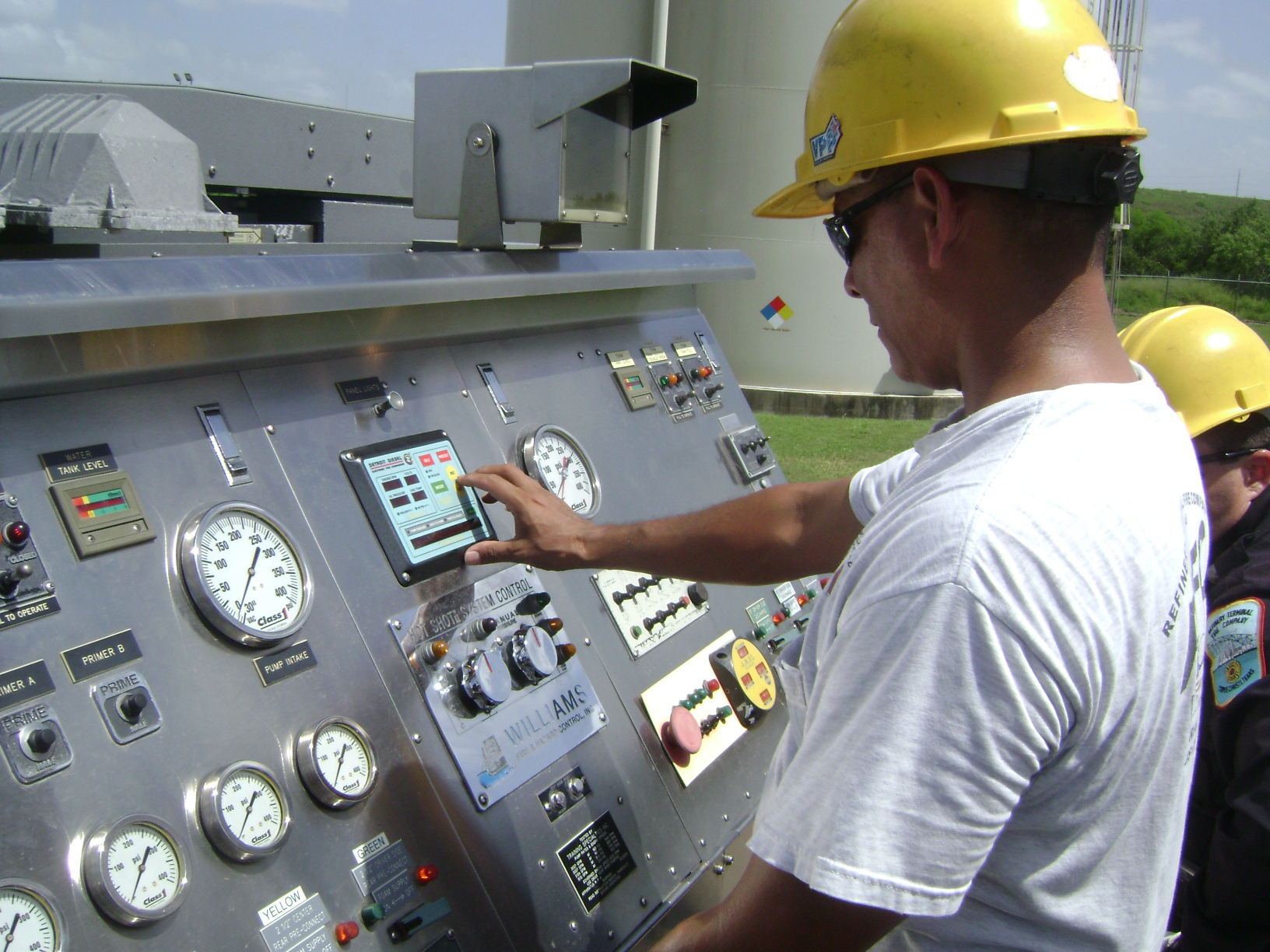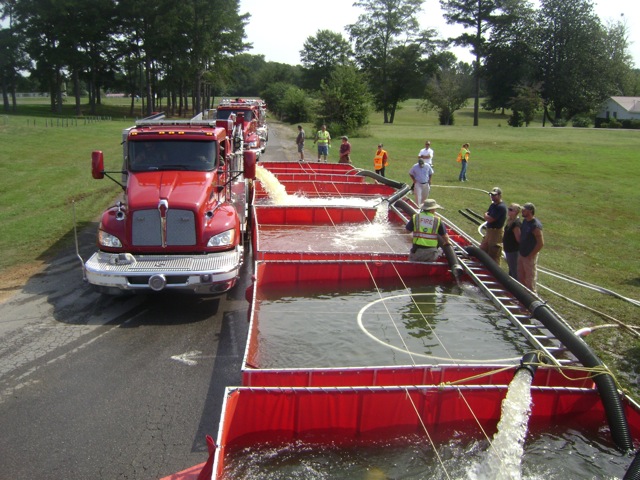 GotBigWater is the official website of GBW Associates, LLC, a privately owned training, consulting, and design firm located in Westminster, Maryland. Our specialty is water supply for public and private fire protection. We at GBW Associates, LLC are known for our training programs, our consulting services, our dry hydrants, and our testing services. Over the years, we have completed projects in over 40 different states and Canada ranging from rural water supply and incident command seminars to ISO water supply assessments to community master planning.
Use the menu at the left to take a look at our services and to contact us. Be sure to check out the News Archive and Big Water Information sections for a whole bunch of information on water supply delivery operations.
Scroll down to see our recent activities, upcoming events, and website updates.
* * *
Be sure to join the Members Area to discuss water supply issues, view our document library, and receive announcement notices concerning our website and our services- it is FREE!
* * *
---
Upcoming Seminars, Courses, and Drills
Click on image to view flyer.
| | | | |
| --- | --- | --- | --- |
| | | | |
| | Maryland | Alberta | |
| | | | |
| New York | Pennsylvania | Pennsylvania | |
| | | | |
| | | | |
Fire Pumps #03 - Knowing the Parts of a Discharge

President Mark Davis, March 21

A good pump operator knows what is behind the pump panel...not just what is "on" the pump panel. As fire trucks gain in complexity, it becomes more difficult to figure out what "all that stuff is" behind the access panels. While in Alabama a few weeks ago we took the opportunity to peek behind an access panel and shoot a short video clip about a pump discharge. Knowing the "pieces" is important ... (Full Story & Photos)



This 42,000-gallon above-ground tank is used to provide much needed fire protection water for an office complex in Hays County, Texas.

42,000-gallon Above-Ground Fire Protection Water Storage Tank - Texas

President Mark Davis, March 14

During our training seminar last month in Hays County, Texas we discovered this above-ground fire protection water storage tank at a large office/research complex. The 42,000-gallon tank was installed on the complex to help meet the fire protection water supply demands of the facility. With no municipal water system in the area, the tank is an important part of the fire protection plan for the facility. ... (Full Story & Photos)


Hauling Water - Alabama Style With Poarch Creek Indians Fire Department

President Mark Davis, March 07

The weekend of March 2nd and 3rd took us to Escambia County, Alabama and the Poarch Creek Indians Fire Department where we delivered our 16-hr Rural Water Supply Operations Seminar. The program was sponsored by the Alabama Fire College and hosted by the local fire department. The weekend began with a 4-hr classroom session reviewing the best practices of hauling water with tankers. Saturday afternoon ... (Full Story & Photos)



Poarch Creek's 3,000-gal tanker offloads the first load of water.



Working the "single-lane" dump tank arrangement.

Hauling Water - Texas Style! - North Hays Co Fire Rescue

President Mark Davis, February 28

We spent last weekend in Hays County, Texas working with folks at North Hays County Fire Rescue to refine their water hauling skills. The department sponsored and hosted our 16-hr Rural Water Supply Operations Seminar. Saturday began with a classroom review session on the best practices of hauling water with tenders. Saturday afternoon and Sunday morning were spent completing practical skill sessions ... (Full Story & Photos)


Creativity in Wisconsin: To The Rescue!

President Mark Davis (Photo by Andy Knitt), February 21

Many thanks to one of our website members FF/MPO Andy Knitt of the Stone Bank FD (Wisconsin) for sharing a photo that he took at the scene of a fire in Hartford, Wisconsin back in December 2018. As FF Knitt tells the story, the dump tank was on a bit of an incline and when full, the water in the dump tank was stressing the frame's hinge on the tank's downhill side. Someone operating at the scene deployed ... (Full Story & Photos)



To the "rescue" in a water supply operation.



Outfitted to supply 5-inch LDH, this portable pump was able to supply over 400 gpm to a dump tank located 250-feet away.

Portable Pump Use #2 - 5-inch LDH Used to Support an Open Relay

President Mark Davis, February 14

We have seen a number of portable fire pumps used to support water supply operations during our travels across the U.S. and Canada delivering our training seminars. It is clear that the folks most successful in portable pump use understand the flow and pressure limitations of the pumps and have figured out how to maximize pump output.

While searching through some photos we found several from our ... (Full Story & Photos)


What's on Your Tanker? #16 - Unique Control Valve Arrangement

President Mark Davis, February 07

During our 2010 rural water supply seminar in Deer Creek, Illinois we came across Tender 5 from the Mackinaw Fire Protection District. The rig carries 3500-gallons of water and is equipped with an 800-gpm PTO driven fire pump. Perhaps the most unique feature is the 12-inch round rear dump. Of special note, is the manner in which the large butterfly valve is controlled. The valve's control handle ... (Full Story & Photos)



The modified control handle on this 12-inch butterfly valve allows the operator to control the valve without having to stand between the dump tank and the rear bumper.



The dewatering pump provides a pressurized water source in an area with no fire hydrants.

Creativity in Massachusetts: Water Supply Point

Mark Davis (GBW Associates, LLC) and Jack Holbrook (Bolton FD), January 31

The Bolton FD's (Massachusetts) response area has no municipal fire hydrants. About 15 years ago the department created a fill site at a pond near the fire station. A 4-ft culvert was run out into the pond and then connected to a 4-ft vertical piece of culvert pipe which was 8 ft long. The department had electricity at the site so they installed a 3-phase dewatering pump rated for around 500 GPM.

After ... (Full Story & Photos)

---
Your questions and feedback are important to us! If you have a question about water supply or pumps or FD stuff in general, join our Members area (for free) to post your inquiry. We will provide our thoughts and perhaps other folks in the field will provide theirs also.
Also - be sure to sign the guest book if this is your first time here - guestbook.