Welcome to the Official Website for GBW Associates, LLC.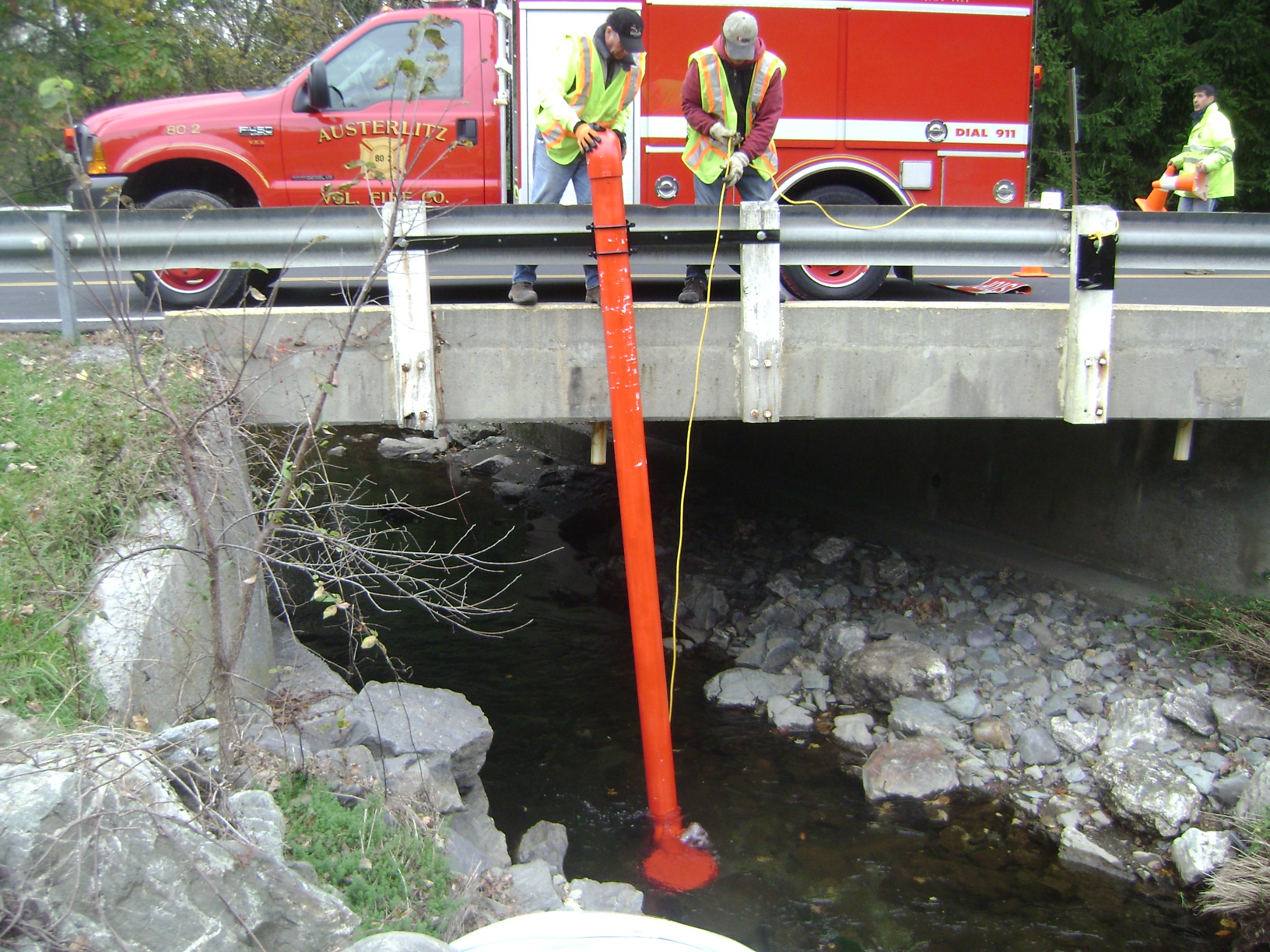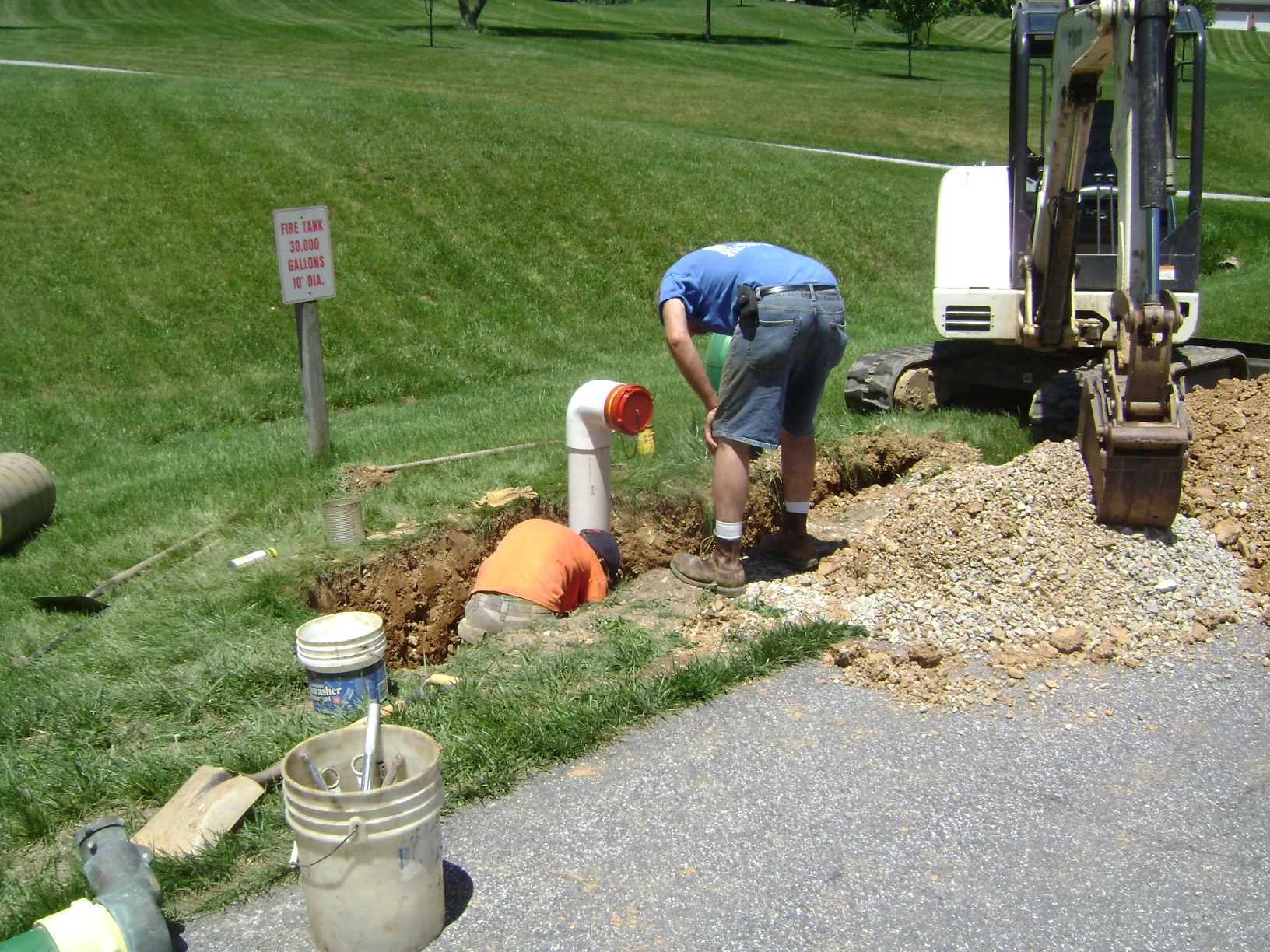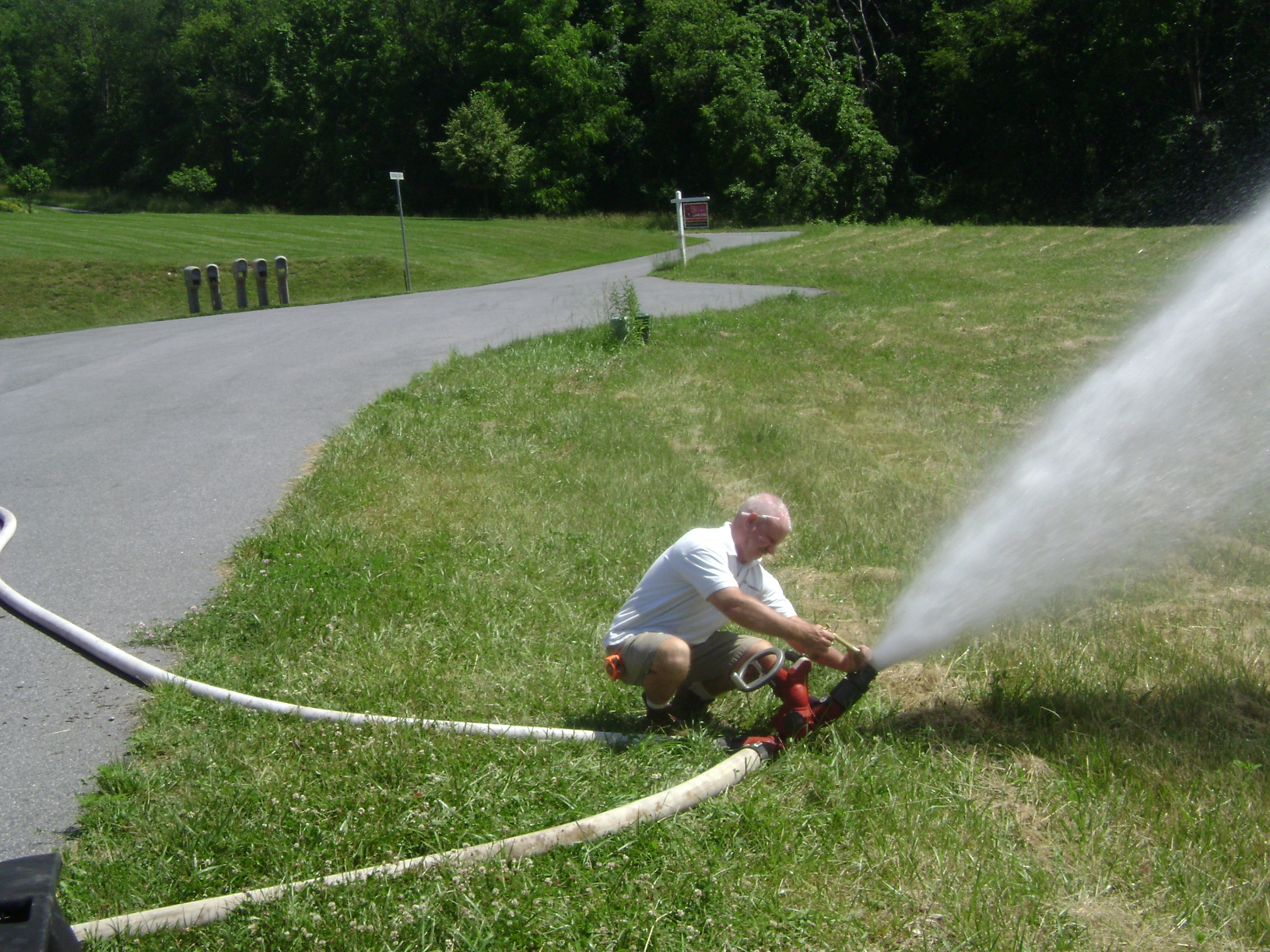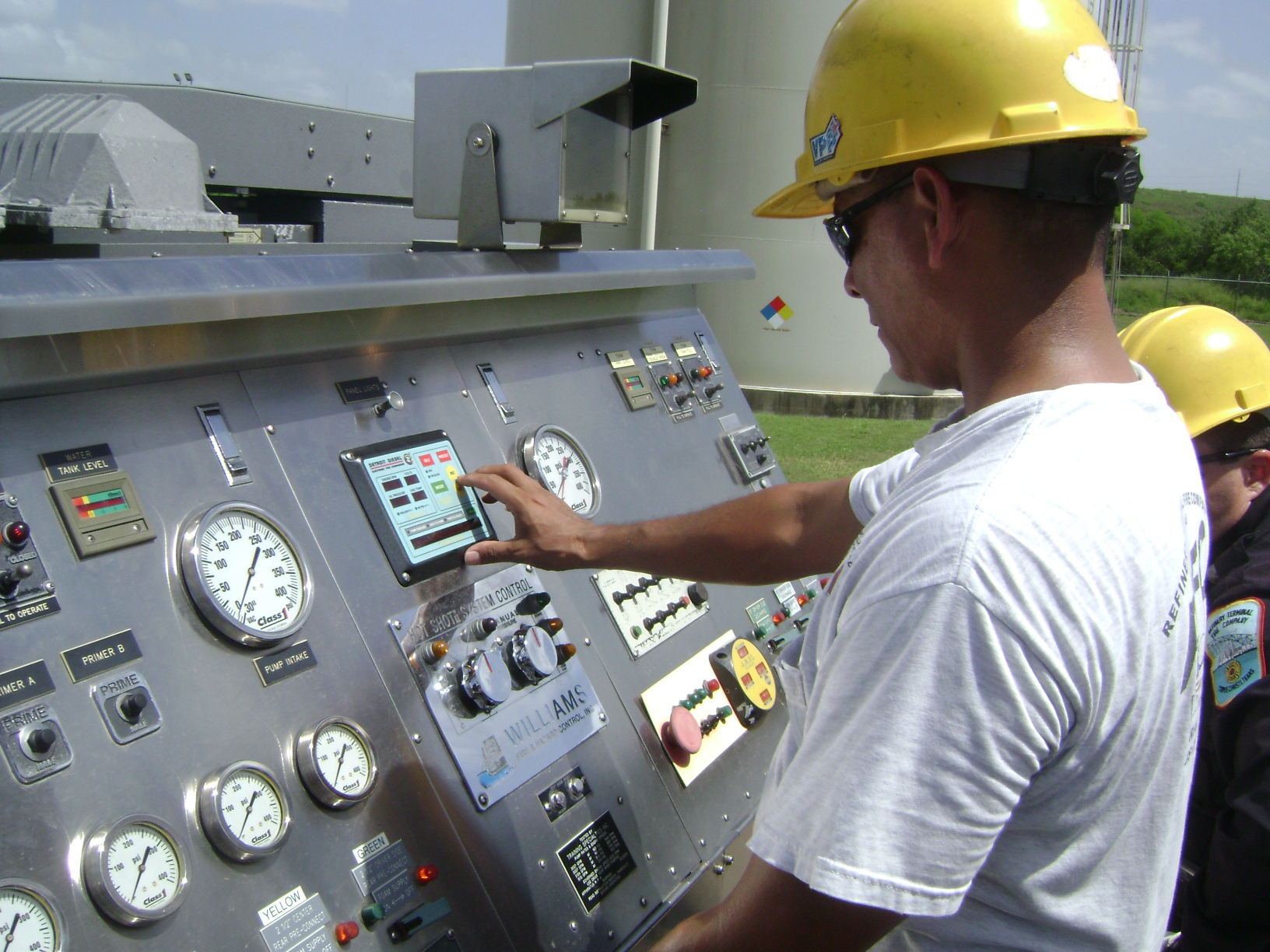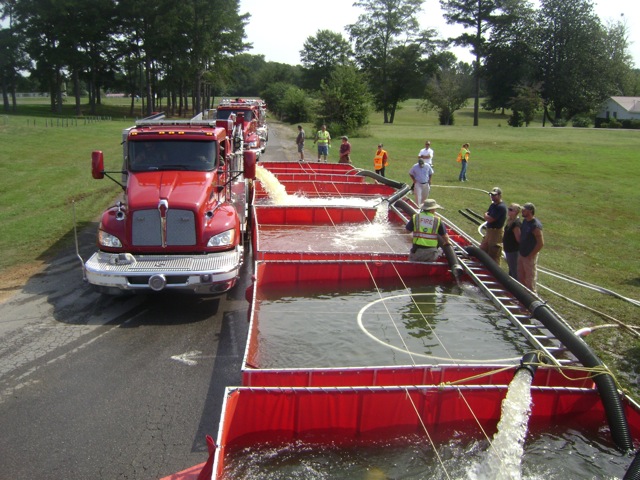 GotBigWater is the official website of GBW Associates, LLC, a privately owned training, consulting, and design firm located in Westminster, Maryland. Our specialty is water supply for public and private fire protection. We at GBW Associates, LLC are known for our training programs, our consulting services, our dry hydrants, and our testing services. Over the years, we have completed projects in over 40 different states and Canada ranging from rural water supply and incident command seminars to ISO water supply assessments to community master planning.
Use the menu at the left to take a look at our services and to contact us. Be sure to check out the News Archive and Big Water Information sections for a whole bunch of information on water supply delivery operations.
Scroll down to see our recent activities, upcoming events, and website updates.
* * *
Be sure to join the Members Area to discuss water supply issues, view our document library, and receive announcement notices concerning our website and our services- it is FREE!
* * *
---
Upcoming Seminars, Courses, and Drills
Click on image to view flyer.
| | | | |
| --- | --- | --- | --- |
| | | | |
| | | | |
| Delaware | Maine | Texas | New York |
| | | | |
| | | | |
Dry Fire Hydrant Design #10 - Swiveling Bridge Mount - Mount Airy, Maryland

President Mark Davis, August 10

Recently, we upgraded a bridge mounted dry fire hydrant in Mount Airy, Maryland. The upgrade included removal of the old system and the installation of a swiveling bridge mount design attached to the guard rail posts using our "angle mount" attachment process. The old system that was removed was one of our first installations (10+ years ago) and someone had stolen the suction strainer. The County's ... (Full Story & Photos)



Mt Airy VFC Tanker 1 drafts during the certification flow test of the newly installed bridge-mount DFH. The finished product produced a lift of 11-feet.



The rear mount pump on Multi 1 made for easy work when drafting at this water supply drill.

Water Supply Pumper - Carrabassett Valley FD

President Mark Davis, August 03

In the United States, it is uncommon to find a rear mount fire pump on a municipal, fire department pumper. During our 2009 rural water supply seminar in Franklin County, Maine we came across a very nice, short wheel base pumper from the Carrabassett Valley FD. Mulit 1 - as it is known - is equipped with a 1250 gpm rear mount pump. During the tanker shuttle drill, Multi 1 operated a tanker loading ... (Full Story & Photos)


Water Supply Pumper - Jarrettsville VFC

President Mark Davis, July 27

One of the important features to consider when designing a water supply pumper for a rural response area is the ability for the rig to travel off-road to access water sources that a traditional pumper cannot. Generally, this ability requires some type of all-wheel drive feature and reasonably good ground clearance. The folks at the Jarrettsville VFC in Harford County, MD operate Supply 781, a short-wheel ... (Full Story & Photos)



Supply 781 supports a 1000+gpm tanker loading site at this water supply drill in York County, PA (2016).



The front discharge on this tanker helps support the "single-lane" concept in terms of apparatus positioning and space allocation.

What's on Your Tanker #08? - Maryland

President Mark Davis, July 20

Tanker 7 from the Lineboro VFD in Carroll County, Maryland is outfitted with a front discharge that is really convenient for nurse tanker operations. The 2014 US Tanker rig carries 3,000 gallons of water, two 2,100-gallon dump tanks, and is equipped with a 1,500 gpm pump. The feature that we find most unique is the front bumper discharge which uses 4-inch pipe and a 5-inch storz fitting. The front ... (Full Story & Photos)


Underground Storage Tanks #02 - A Top-Side View of the Finished Product

President Mark Davis, July 13

One of concerns that can arise in a community considering the installation of underground storage tanks for fire protection water supply is "what will the finished product look like?" The folks in Carroll County, Maryland (and plenty of other locales) have worked hard over the last decade or so to install regional, 30,000-gal underground storage tanks throughout the County to improve water supplies ... (Full Story & Photos)



This section of 4" LDH has suffered delamination of its liner - which now seriously occludes water flow.

Fire Hose Testing - Delamination of LDH

President Mark Davis, July 06

An important part of annual hose testing is the visual inspection of the hose - especially the liner. We unexpectedly came across some delaminated 4-inch LDH while witnessing a flow test on LDH supply hose. The goal was to see how much water could be moved through 2,000 ft of 4-inch hose using just a source pumper and an attack pumper. The result was dismal, but not related to the distance - the ... (Full Story & Photos)


Hauling Water - New York Style!

President Mark Davis, June 29

The Skaneateles (New York) Fire Department sponsored and hosted our 16-hr Rural Water Supply Operations Seminar on June 10th and 11th. As customary, on June 11th, the seminar culminated with a 2-hr water supply drill using tankers to shuttle water. Crews were able to support a peak flow of 750 gpm using seven tankers. The weekend was full of practical skill exercises covering a variety of water ... (Full Story & Photos)



The short length of 6-inch suction hose works great! The pumper has easy access to the DFH and can keep a lane of traffic open at the same time.

Dry Fire Hydrant Design 09 - Bridge-mount DFH in Use

President Mark Davis, June 22

In May 2016 we installed a few of our deployable, bridge-mounted dry fire hydrants in Strafford, New Hampshire (See May 2016 News Story). The installations all used our swiveling standpipe concept outfitted with a teardrop-style suction strainer. The folks at the Strafford FD acquired a 4.5-ft section of 6-inch suction hose to use with these dry fire hydrant installations. The use of the short length ... (Full Story & Photos)

---
Your questions and feedback are important to us! If you have a question about water supply or pumps or FD stuff in general, join our Members area (for free) to post your inquiry. We will provide our thoughts and perhaps other folks in the field will provide theirs also.
Also - be sure to sign the guest book if this is your first time here - guestbook.