Welcome to the Official Website for GBW Associates, LLC.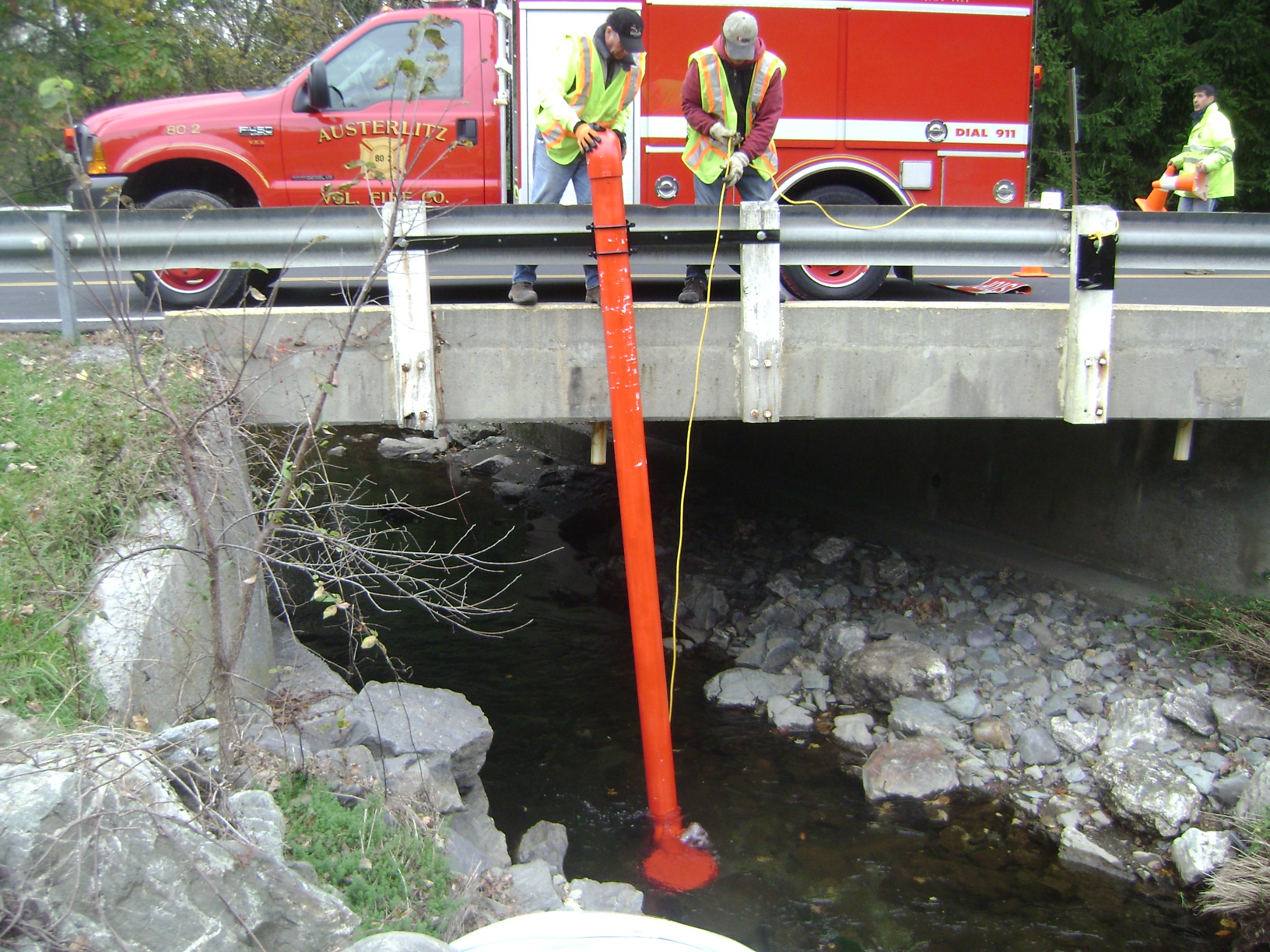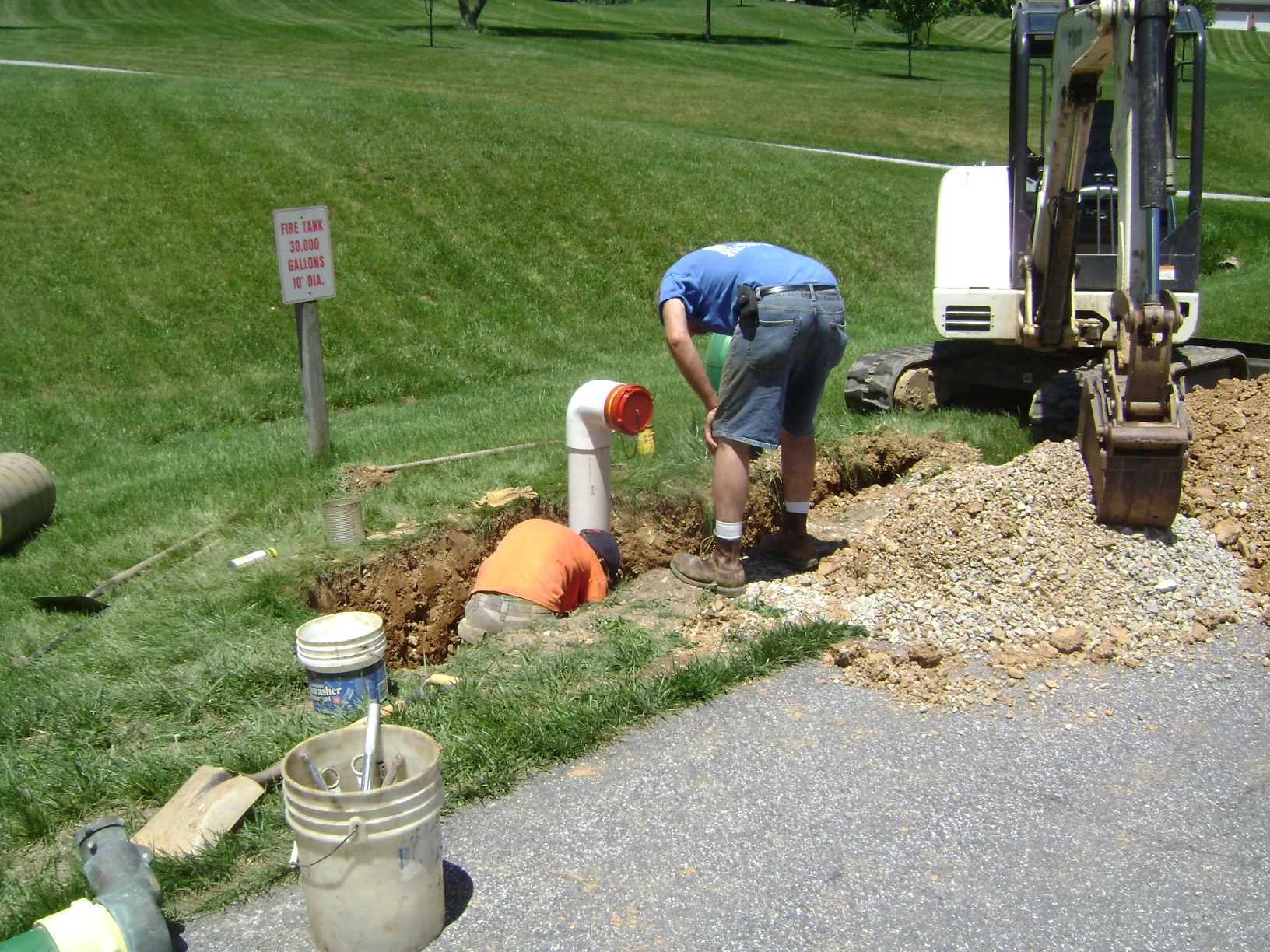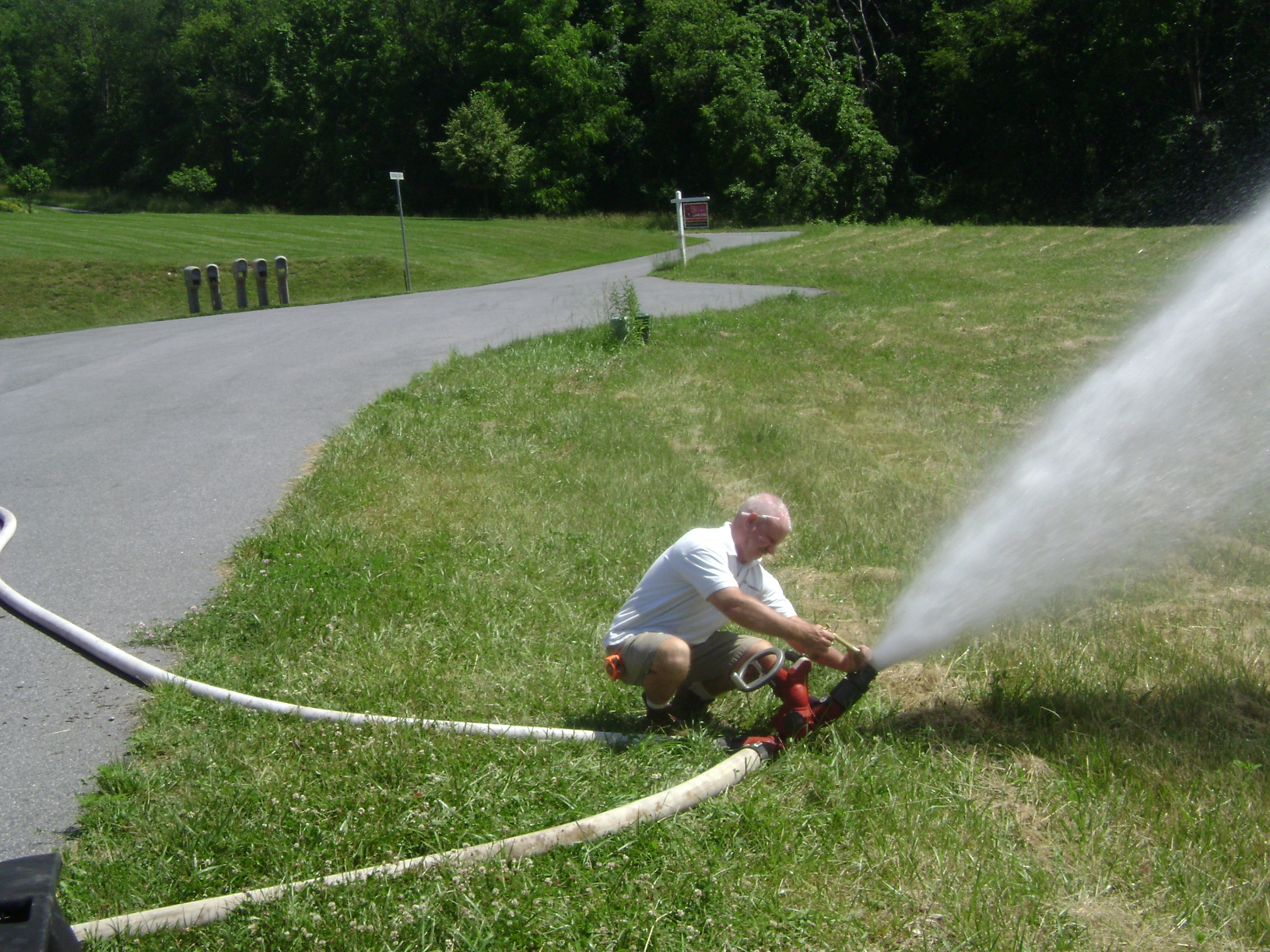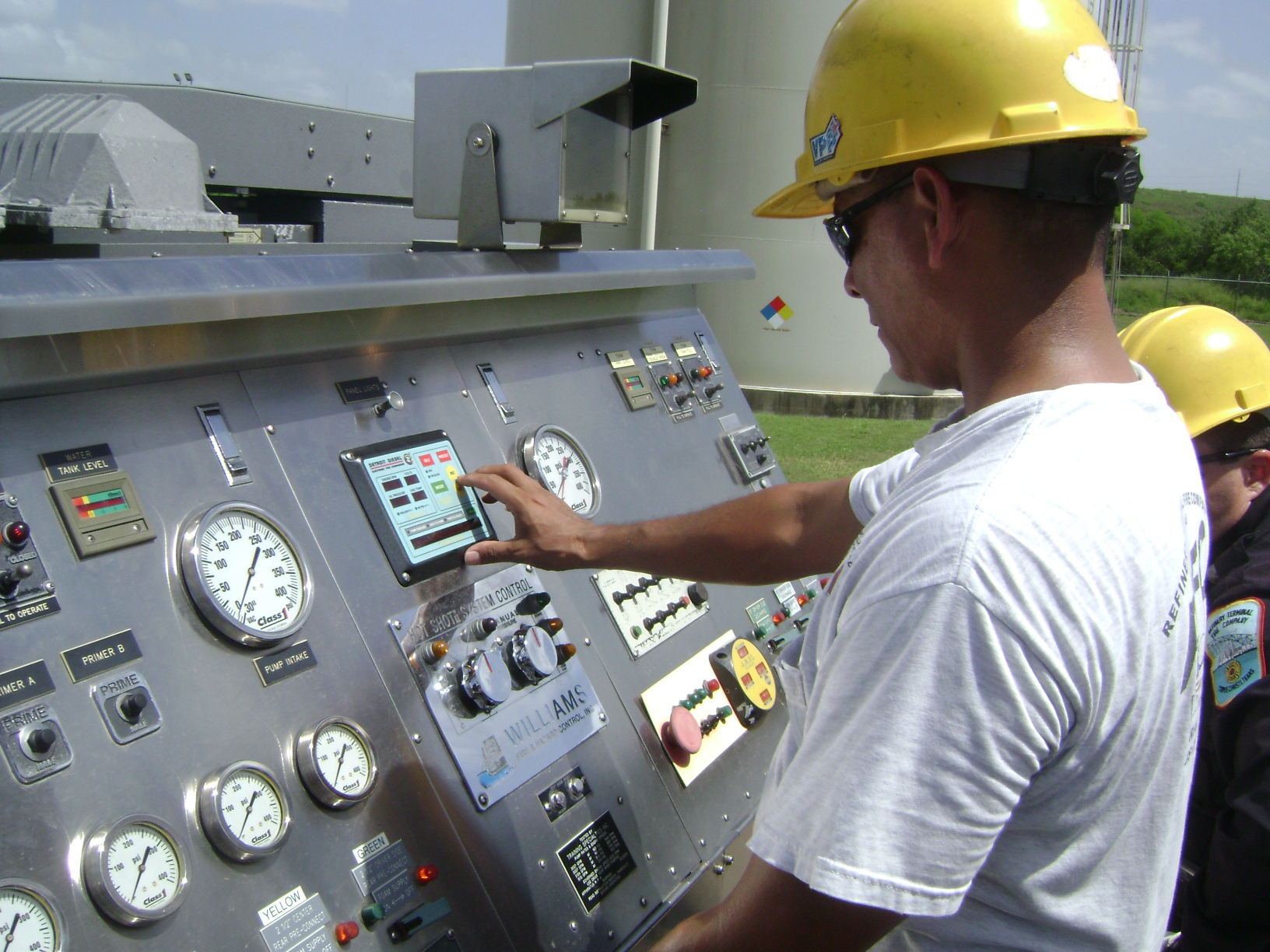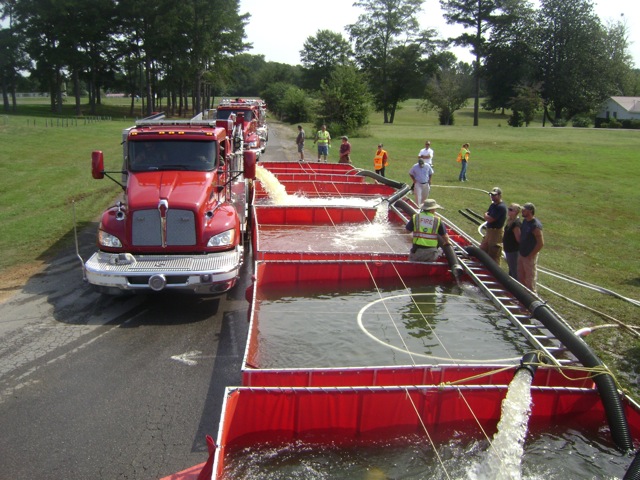 GotBigWater is the official website of GBW Associates, LLC, a privately owned training, consulting, and design firm located in Westminster, Maryland. Our specialty is water supply for public and private fire protection. We at GBW Associates, LLC are known for our training programs, our consulting services, our dry hydrants, and our testing services. Over the years, we have completed projects in over 40 different states and Canada ranging from rural water supply and incident command seminars to ISO water supply assessments to community master planning.
Use the menu at the left to take a look at our services and to contact us. Be sure to check out the News Archive and Big Water Information sections for a whole bunch of information on water supply delivery operations.
Scroll down to see our recent activities, upcoming events, and website updates.
* * *
Be sure to join the Members Area to discuss water supply issues, view our document library, and receive announcement notices concerning our website and our services- it is FREE!
* * *
---
Upcoming Seminars, Courses, and Drills
Click on image to view flyer.
| | | | |
| --- | --- | --- | --- |
| | | | |
| Texas | Alabama | Alberta | Pennsylvania |
| | | | |
| | | | |
| | | | |
| | | | |

4"x5" Storz adaptors carried on this double-clappered siamese reduce the need for "digging" through apparatus compartments to find the right fitting.

LDH Appliances #05 - Keep Adaptors Where They Are Needed

President Mark Davis, January 10

During our seminar delivery travels, we often see folks digging through apparatus compartments looking for hose adaptors during the 2-hr water shuttle drill. Of course, there always can be that unique situation where an unusual adaptor is needed. However, folks should know the most common adaptors used or needed in their response area and the better practice is to carry those adaptors "where they ... (Full Story & Photos)


Drafting Tip #17 - Making a Floating Strainer - Georgia

President Mark Davis, January 03

We know from our 2017 suction strainer research project that barrel strainers are top performing strainers - assuming they are matched to the pump and the accompanying suction hose. A barrel strainer works best when intake flow is unrestricted all around the strainer; thus there are situations where the performance of a barrel strainer is limited. In our rural response areas we commonly see this ... (Full Story & Photos)



A simply buoy is used to make a full-flow floating strainer at this tanker fill site in Bulloch County, Georgia.



There is no need to dig through compartments to find these jet siphons. A tanker that can bring water, a dump tank, suction hose, and jet siphons to fit that suction hose is a tanker well-equipped to support large-scale dump tank operations.

What's on Your Tanker? #15 - More Pre-Connected Jet Siphons

President Mark Davis, December 27

We like to see tankers well-equipped to provide more than just water. A tanker operating at a large-scale water supply operation is going to encounter two separate operations where fittings and adaptors and suction hose may be needed....the fill site and the dump site. Anything that can be done to expedite the set-up of a water supply operation is an action well-worth the effort. During our 2010 ... (Full Story & Photos)


Dry Fire Hydrant Design 21 - Bridge-Mount DFH - Harford County, MD

President Mark Davis, December 20

We recently completed the installation of three, bridge-mount dry fire hydrants in Harford County, MD. Each installation used our saddle-mount bracket attached to a 'jersey-wall" style bridge rail. In all three cases the lift was above 10-feet but the water supply was excellent...so the sites proved valuable to the local FD. The installations were funded in part through grant funding provided by ... (Full Story & Photos)



One of three, bridge-mount DFH installations partially funded by State grant dollars in Harford County, MD.



Both fill lines in operation during the drill. The LDH line far outperformed the 2-1/2-inch line because of the length of the hose lines.

What's on Your Tanker? #14 - More About Direct Fills

President Mark Davis, December 13

During our 2017 rural water supply seminar in Barnwell, Alabama, we encountered a number of large capacity tankers with various fill connections. The 3,500-gallon tanker shown in this news story caught our attention because of its two, "Fireman's Friend" direct fill valves. One of the direct fill valves was a 4-inch and the other a 2-1/2-inch. Either of the valves allow for a 1,000 gpm+ fill ... (Full Story & Photos)


Dry Fire Hydrant Design 20 - Jet Assist DFH - Dadeville, Alabama

President Mark Davis, December 06

This week's news story shares some photos from a "jet-assist" dry fire hydrant installation that was completed by Stan Merrett (ETT, LLC) several years. The installation was completed at Lake Martin in Dadeville, Alabama and work shown was a prototype at the time.

The installation runs out into the lake 186 feet and since the lake is drawn down about 10 feet in the winter there can be upwards of ... (Full Story & Photos)



This unique DFH design uses the venturi "jet" principle to help combat lift issues in this system.



A unique, rotating design dry fire hydrant in Stony Creek, New York.

Dry Fire Hydrant Design 19 - Rotating DFH - Stony Creek, New York

President Mark Davis, November 29

Earlier this year we visited Stony Creek, New York to do some consulting on the possible installation of a bridge-mounted dry fire hydrant. While in Stony Creek we came across a rather unique design of an older, dry fire hydrant that used a rotating welded-steel pipe arrangement to access water. We did not flow test the existing system but local folks reported that it worked okay as long as the ... (Full Story & Photos)


What's on Your Engine Company #01 - Hancock, NH

President Mark Davis, November 22

During our October dry fire hydrant installation in New Hampshire we had some extra time to look at a couple of rigs in the area. Hancock FD operates 14-Engine-1, a commercial chassis pumper that is outfitted to operate in a number of different non-hydranted water supply scenarios. The rig carries additional suction hose and a supply hose bed ready to support a "rural hitch" operation. It is always ... (Full Story & Photos)



Hancock FD's 14-Engine-1 is set-up for "rural hitch" operations.

---
Your questions and feedback are important to us! If you have a question about water supply or pumps or FD stuff in general, join our Members area (for free) to post your inquiry. We will provide our thoughts and perhaps other folks in the field will provide theirs also.
Also - be sure to sign the guest book if this is your first time here - guestbook.