Welcome to the Official Website for GBW Associates, LLC.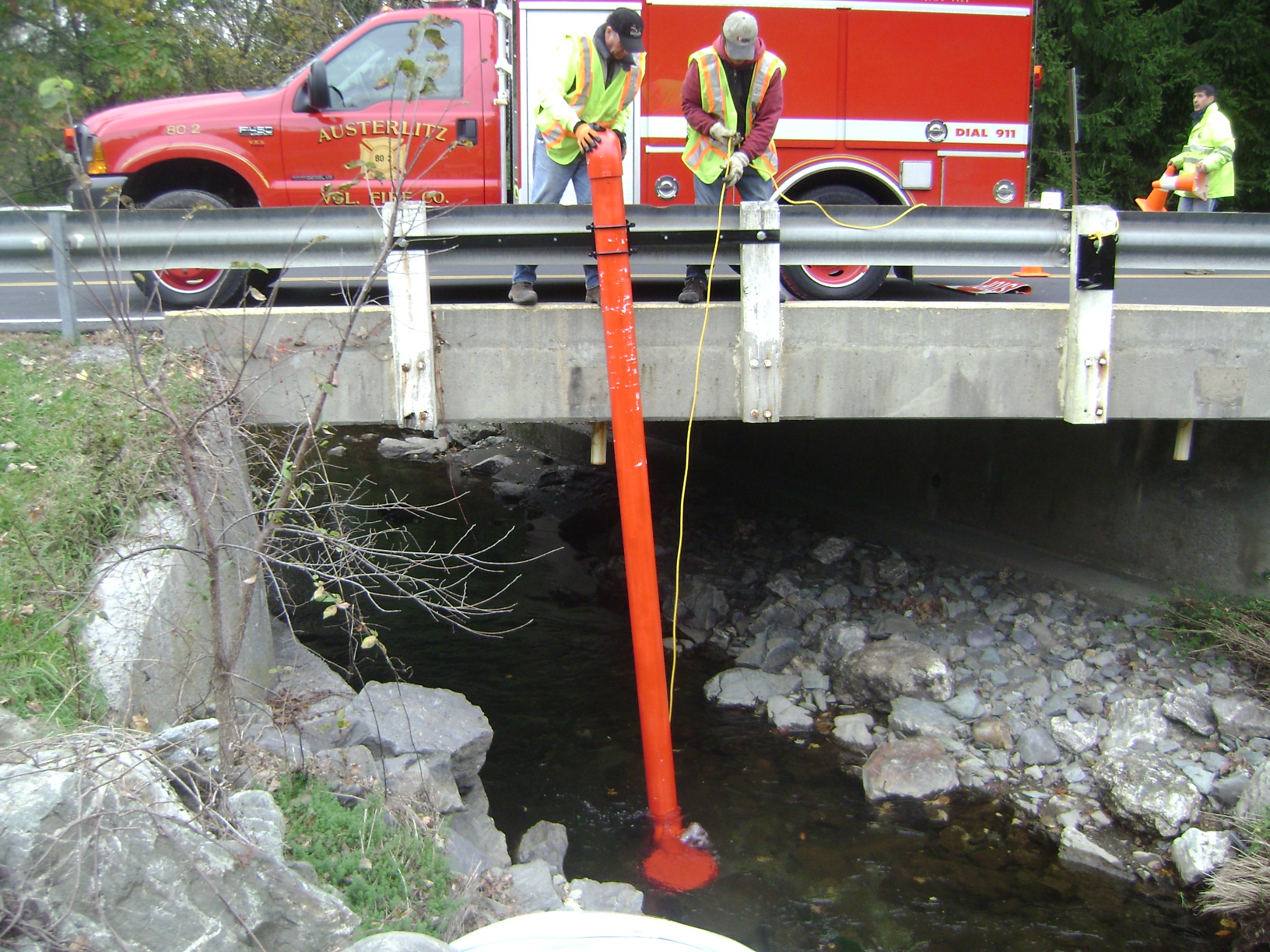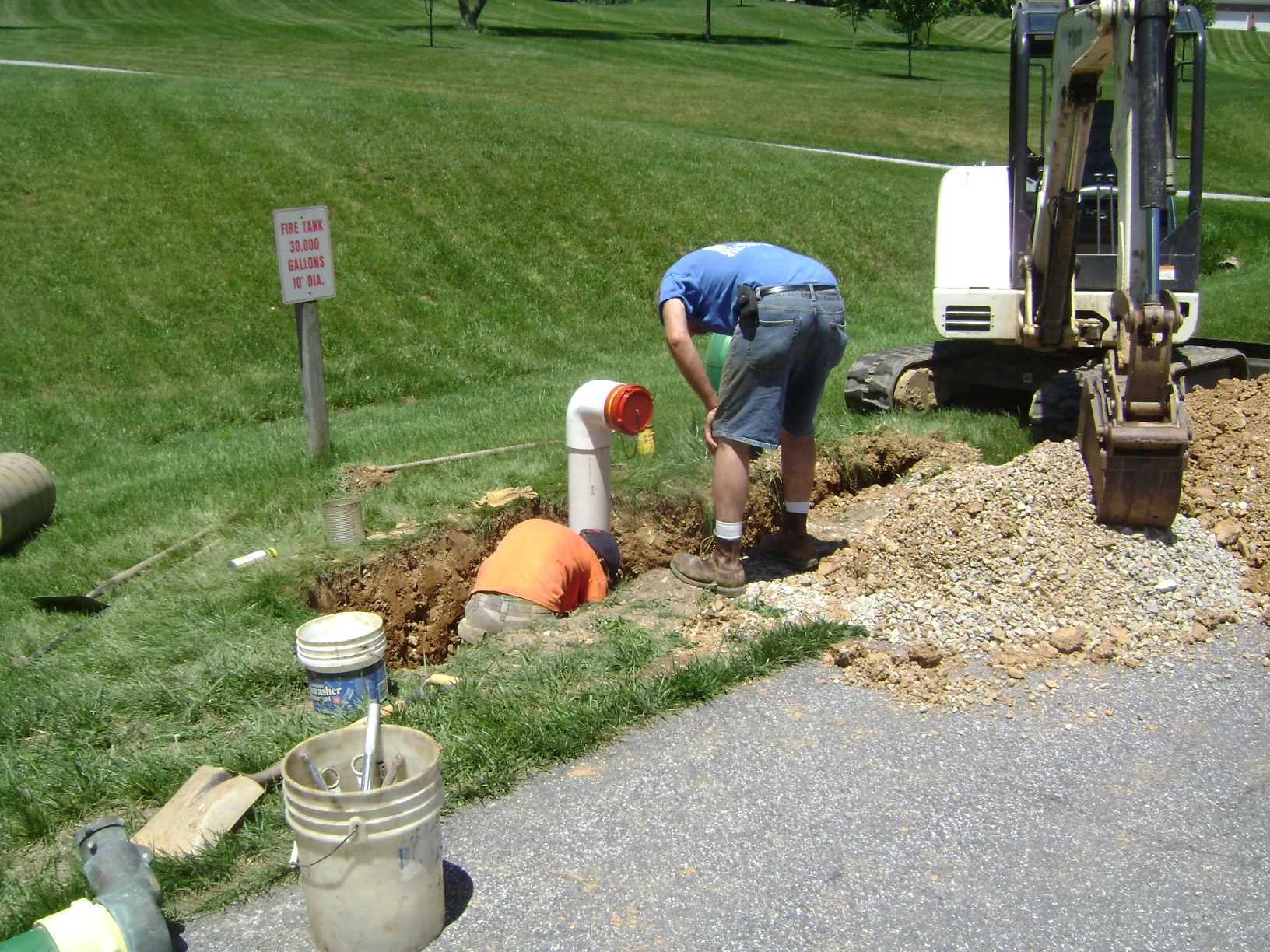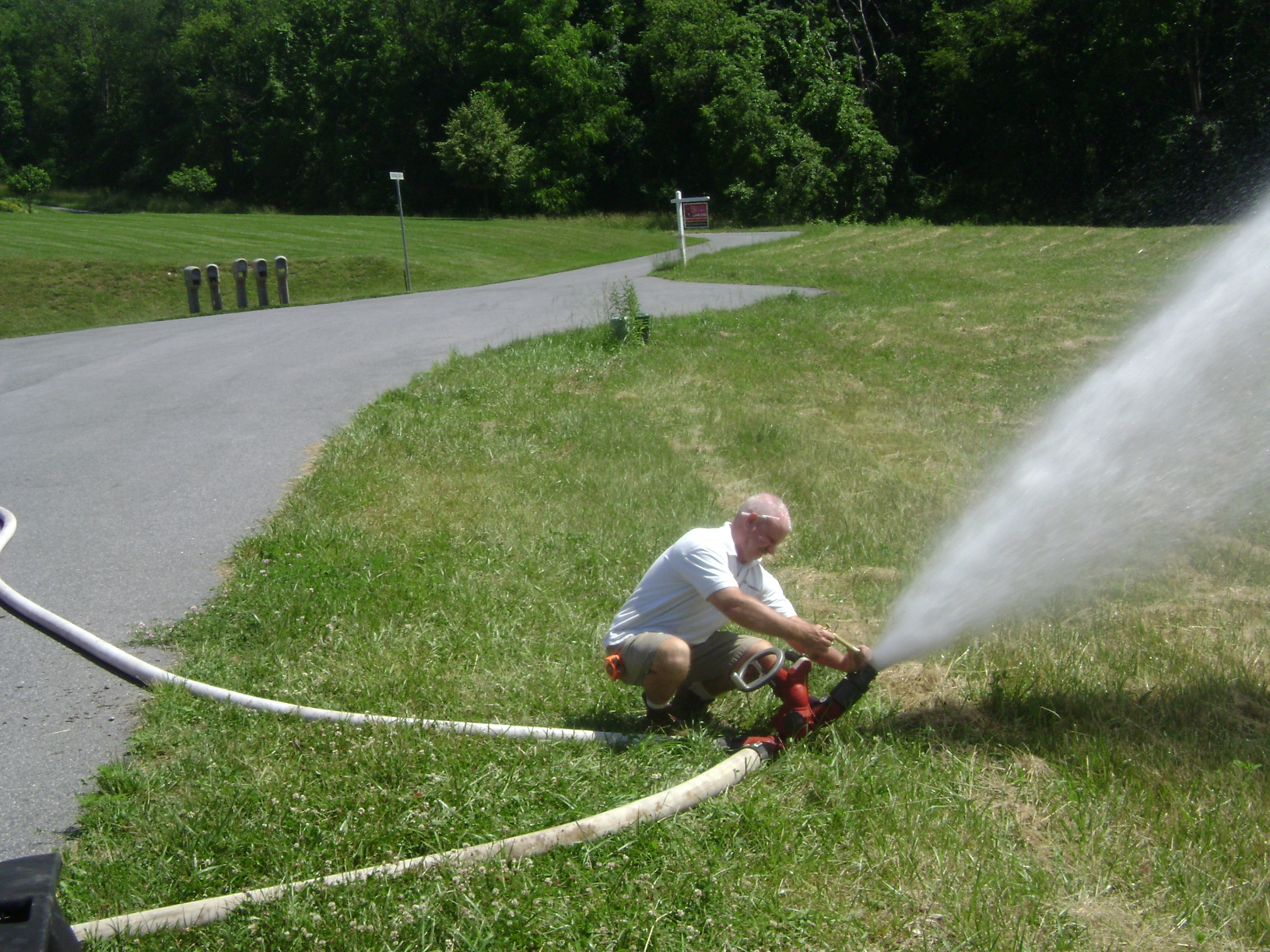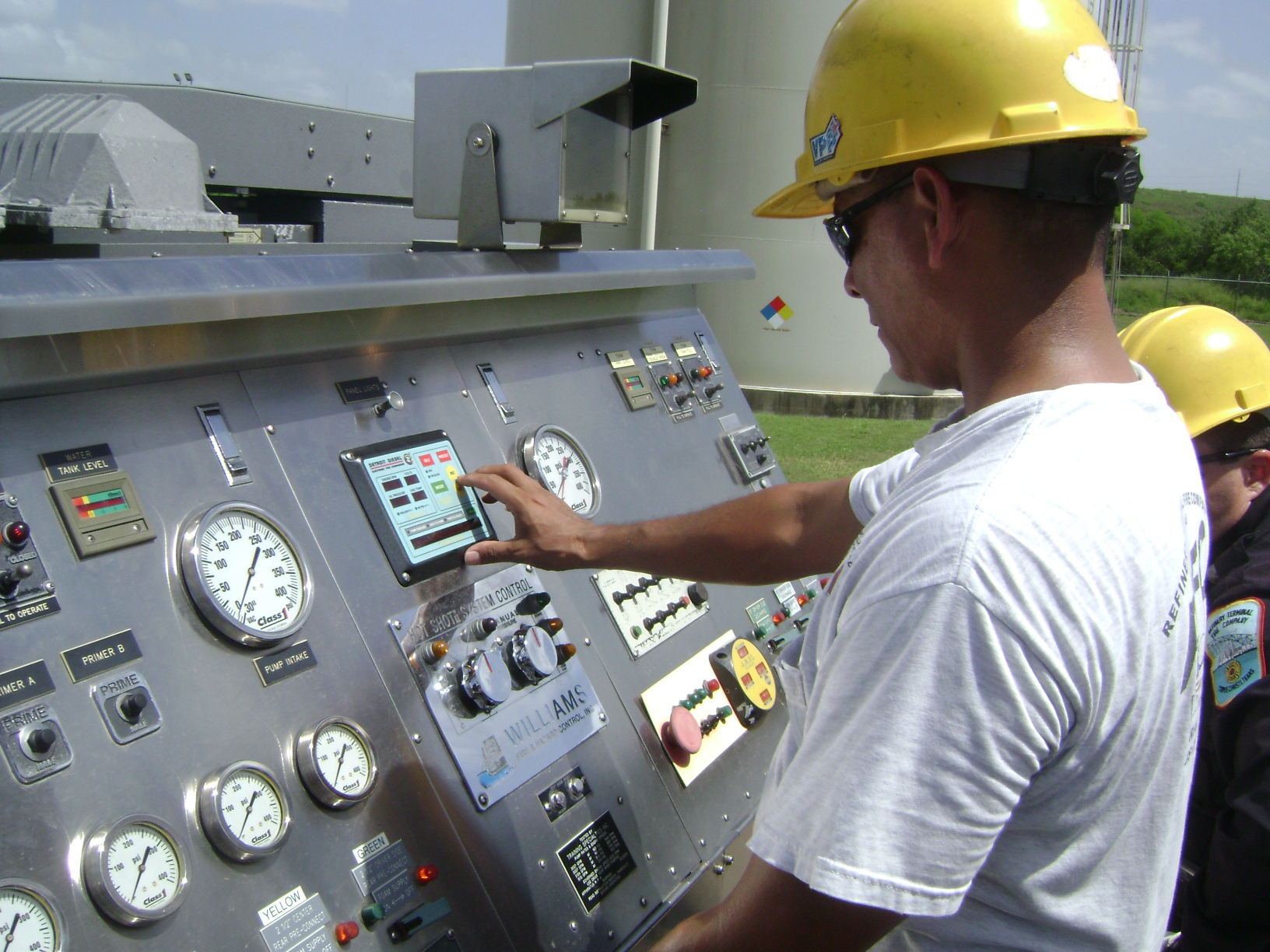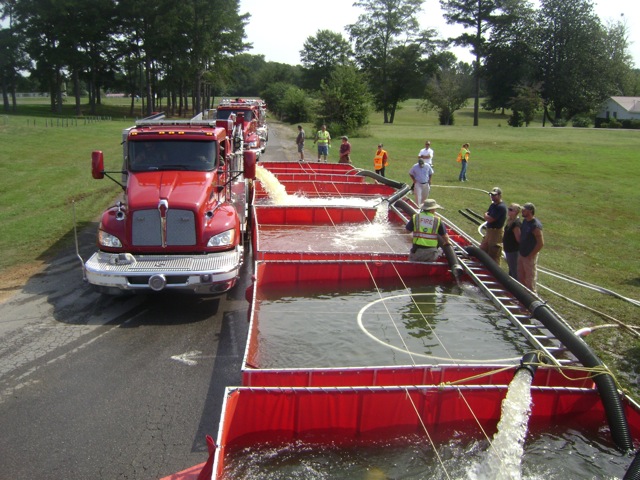 GotBigWater is the official website of GBW Associates, LLC, a privately owned training, consulting, and design firm located in Westminster, Maryland. Our specialty is water supply for public and private fire protection. We at GBW Associates, LLC are known for our training programs, our consulting services, our dry hydrants, and our testing services. Over the years, we have completed projects in over 40 different states and Canada ranging from rural water supply and incident command seminars to ISO water supply assessments to community master planning.
Use the menu at the left to take a look at our services and to contact us. Be sure to check out the News Archive and Big Water Information sections for a whole bunch of information on water supply delivery operations.
Scroll down to see our recent activities, upcoming events, and website updates.
* * *
Be sure to join the Members Area to discuss water supply issues, view our document library, and receive announcement notices concerning our website and our services- it is FREE!
* * *
---
Upcoming Seminars, Courses, and Drills
Click on image to view flyer.
| | | | |
| --- | --- | --- | --- |
| | | | |
| | | | |
| | Texas | | Alberta |
| | | | |
| | Alabama | Alabama | Iowa |
| | | | |
| | | New York | |

This DFH located along the Housatonic River in Connecticut uses 8-inch welded steel pipe reduced to a 6-inch fitting for FD connection.

Dry Fire Hydrant Design 07 - Welded Steel Pipe

President Mark Davis, February 16

We often receive pipe questions regarding installing a "fixed," or stationary dry fire hydrant in a moving body of water. After having seen a number of failed installations and having consulted with our peers in the industry, we believe that the use of welded steel pipe is the current best practice when installing dry fire hydrant piping in moving bodies of water such as rivers and fast moving creeks ... (Full Story & Photos)


Drafting Tip #15 - Check Your Suction Strainers

President Mark Davis, February 09

Suction strainers truly affect pump performance - there is no debate on that. Each manufacturer's suction strainers produce different flow capabilities. Regardless of the flow capabilities of these strainers, when strainer intake screening is missing, no strainer is going to work very well. At this flow testing drill in New Hampshire several years ago, we found out that it pays to check the strainer ... (Full Story & Photos)



A fire pump's suction inlet screen is the "last line of defense." When the suction strainer being used at this flow test had some intake screening missing, leaves were able to be sucked up into the suction hose - thus causing a problem at the pump's suction inlet.



The low level strainer was supported by a folding ladder. A length of rope was used to secure the strainer and to allow the crew to adjust the location if needed. Best practice has a suction strainer always equipped with a piece of rope or webbing.

Drafting Tip #14 - Low Level Strainers

President Mark Davis, February 02

While low level suction strainers were designed for use in dump tank operations, they can also be used in other situations when needed. A low level strainer can be used on a concrete boat ramp, a rocky bottom stream, or even in swimming pool. At our 2011 water supply drill in Dekalb County, Alabama, a 6-inch low level strainer was used at a pond because the pumper assigned to operate the tanker ... (Full Story & Photos)


Large Scale Water Supply Operations - High Level, Alberta - May 2016

President Mark Davis, January 26

For those of you who have attended our Rural Water Supply Operations Seminars, you know that we speak about "big fires in small towns" and the challenges that they present to firefighters and the community. On May 4, 2016 Chief Rodney Schmidt and the folks from the High Level Fire Department in northern Alberta experienced quite a "big" fire at a local wood processing facility. The oriented strand ... (Full Story & Photos)



A Grande Prairie County engine is being fed by a Grand Prairie City FD tender. These rigs had a mutual aid run of more than 150 miles.



An 8hp floating pump was used to help transfer water at this 4-dump tank dump site operation. The water was pumped from the 4th dump tank directly into the primary dump tank.

Dump Site Operations #15 - Floating Pump Used for Water Transfer Operations

President Mark Davis, January 19

During our 2011 rural water supply seminar in Morrisvale, West Virginia, we had the chance to see a portable floating pump used to help transfer water at a 4-dump tank operation. The floating pump was not used to power a jet transfer device, the floating pump simply discharged its water into the primary dump tank. A length of 3-inch hose was used as the discharge line from the pump and the discharge ... (Full Story & Photos)


Tanker Operations #11 - Direct Fill Line Relief Valve

President Mark Davis, January 12

Here is another example of a simple, external relief valve being used on a tanker's direct fill line to reduce the possibility of over pressuring the tank. The tanker has a 4-inch direct fill line and the control valve had no relief feature, so a simple relief valve was placed on the fill connection and set at a pressure to protect the T-type, poly tank.... (Full Story & Photos)



Grass 3571 works to obtain a draft and support two jet siphons at this 3-tank dump site operation.

Dump Site Operations #14 - Grass Rig Supports Water Transfer Operations

President Mark Davis, January 05

During our 2013 water supply drill in Ottawa, Kansas, we had the opportunity to see a 400 gpm grass rig support a dump site operation by running a jet siphon. As we have noted several times before, jet siphons use pump capacity. How much? It is tough to quantify...but they do effect the total output of a dump site pumper. At the Ottawa drill, the dump site pumper was a 1,000 gpm pumper that was ... (Full Story & Photos)


An Award for Excellence

President Mark Davis, December 29

We at GBW Associates, LLC are very proud of one of long time friends, Retired Staff Chief W. Parker Browne on being awarded the Ohio Fire Educator Lifetime Achievement Award. Parker has been a leader in many aspects of fire service training and education but we know him most notably for his work on water supply operations and apparatus design. Parker is a Member of our website and has accompanied ... (Full Story & Photos)

---
Your questions and feedback are important to us! If you have a question about water supply or pumps or FD stuff in general, join our Members area (for free) to post your inquiry. We will provide our thoughts and perhaps other folks in the field will provide theirs also.
Also - be sure to sign the guest book if this is your first time here - guestbook.