Welcome to the Official Website for GBW Associates, LLC.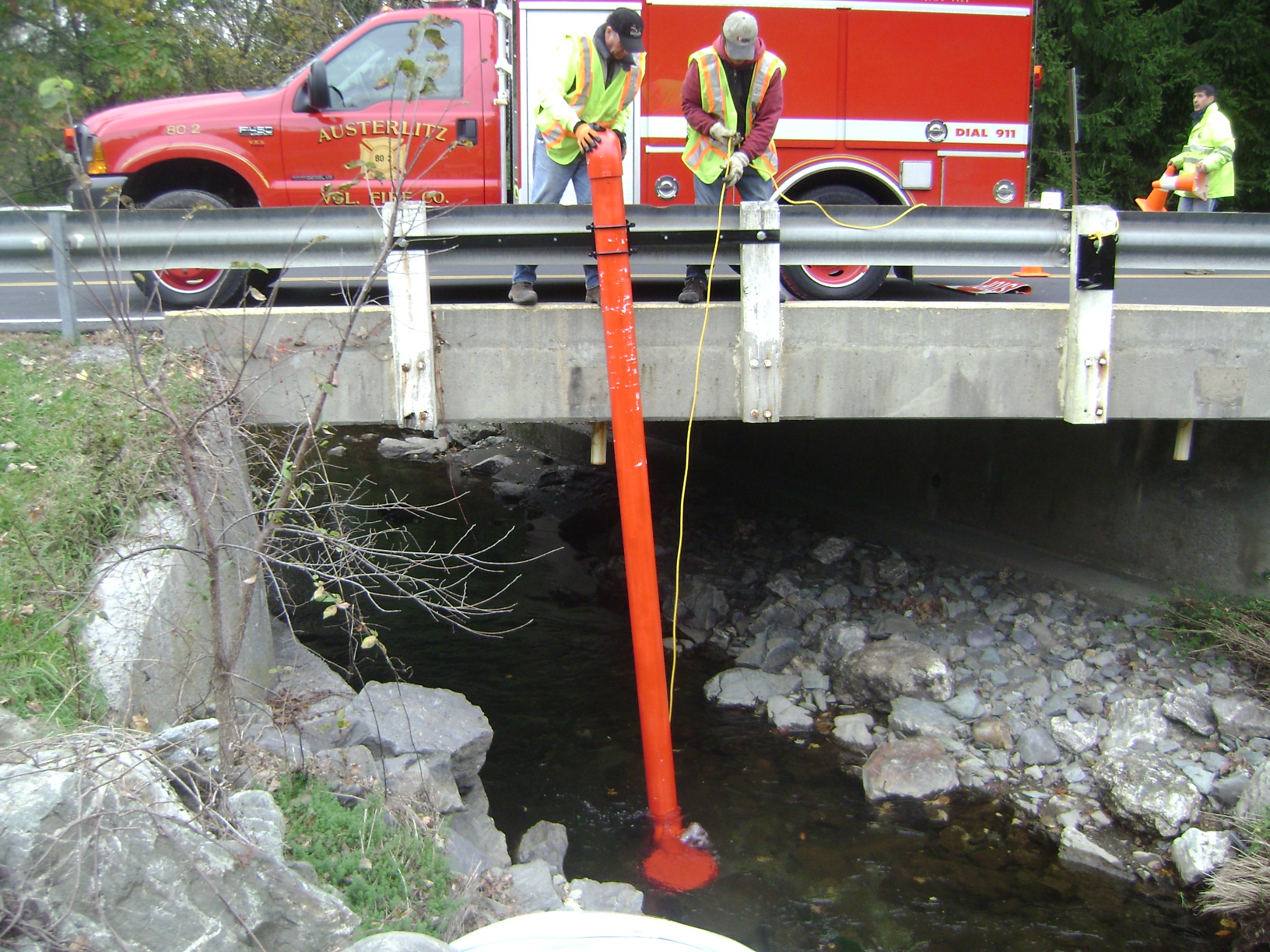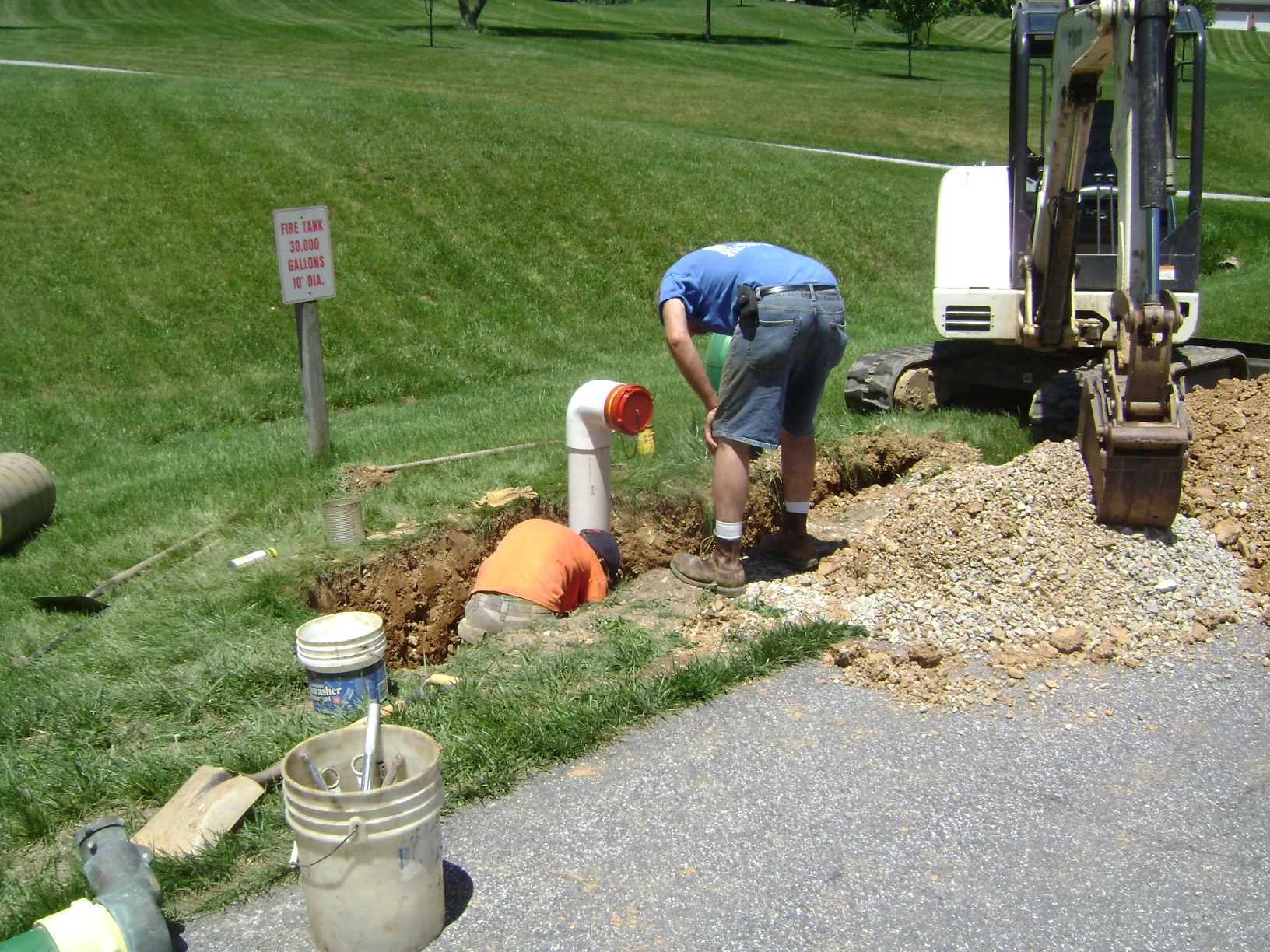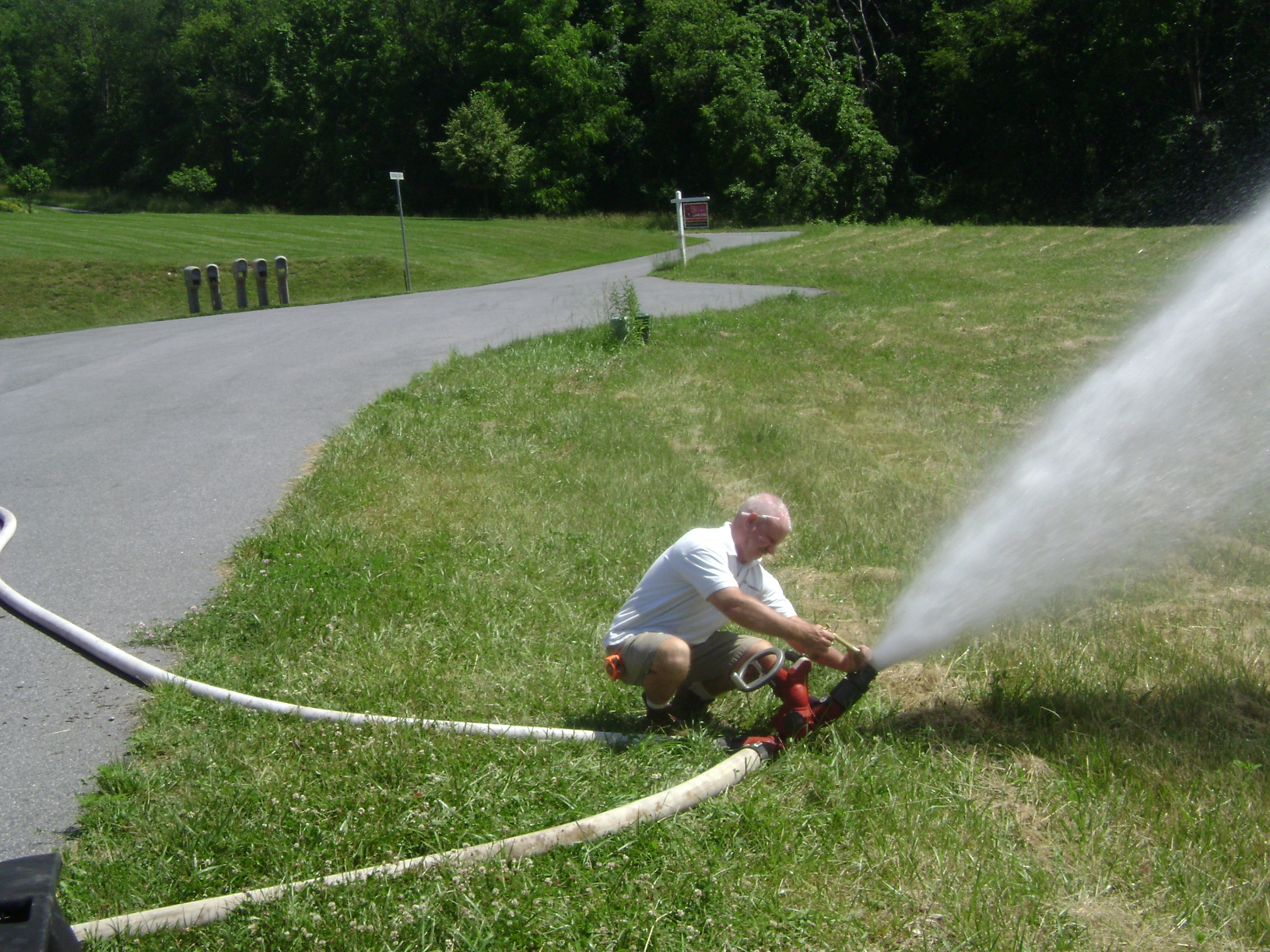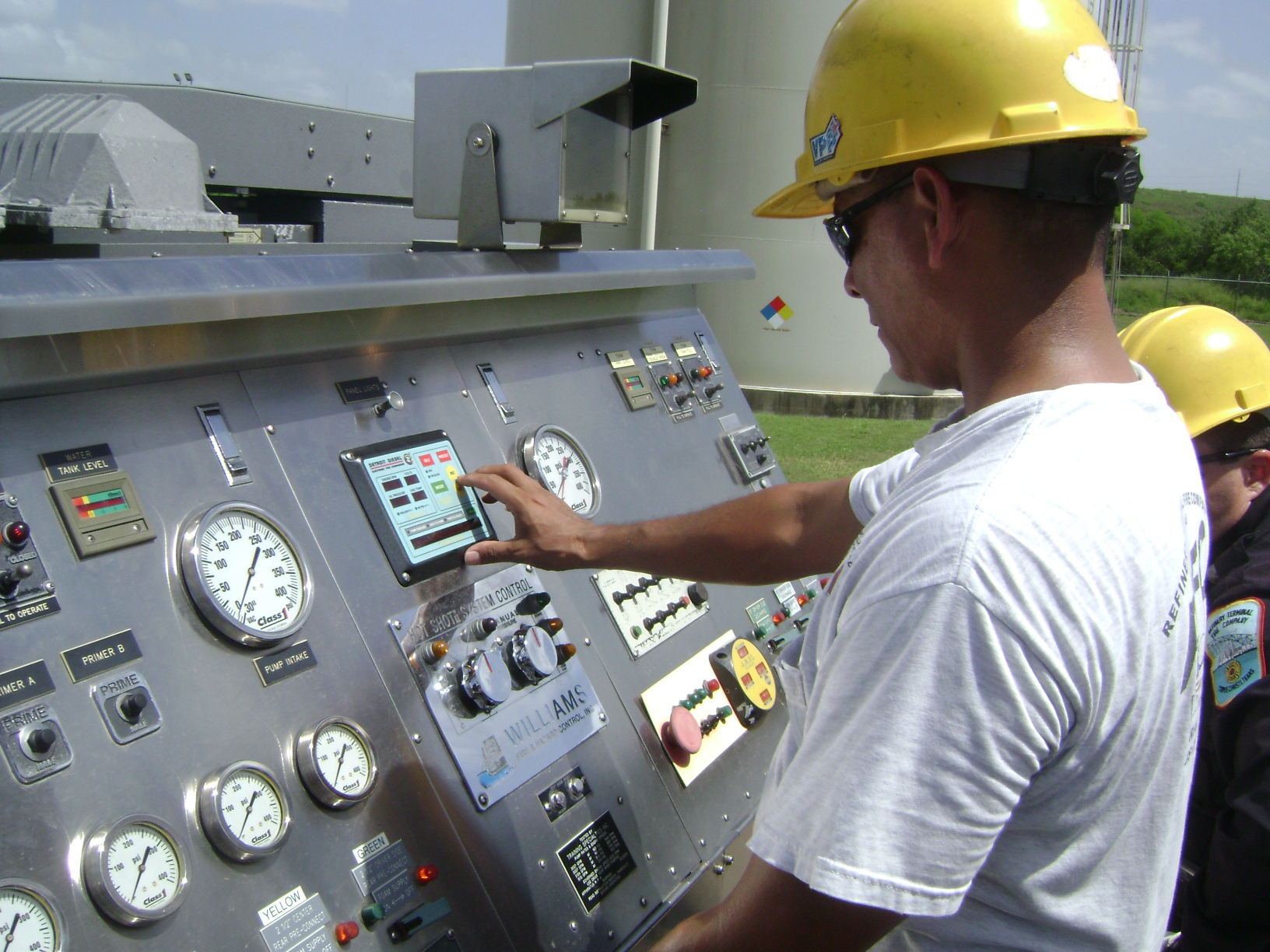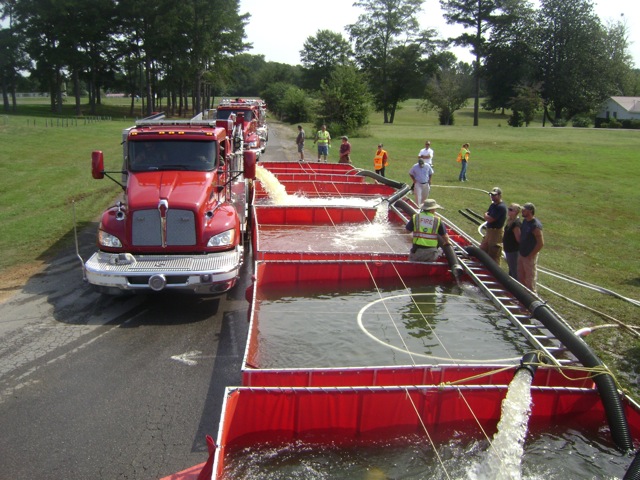 GotBigWater is the official website of GBW Associates, LLC, a privately owned training, consulting, and design firm located in Westminster, Maryland. Our specialty is water supply for public and private fire protection. We at GBW Associates, LLC are known for our training programs, our consulting services, our dry hydrants, and our testing services. Over the years, we have completed projects in over 40 different states and Canada ranging from rural water supply and incident command seminars to ISO water supply assessments to community master planning.
Use the menu at the left to take a look at our services and to contact us. Be sure to check out the News Archive and Big Water Information sections for a whole bunch of information on water supply delivery operations.
Scroll down to see our recent activities, upcoming events, and website updates.
* * *
Be sure to join the Members Area to discuss water supply issues, view our document library, and receive announcement notices concerning our website and our services- it is FREE!
* * *
---
Upcoming Seminars, Courses, and Drills
Click on image to view flyer.
| | | | |
| --- | --- | --- | --- |
| | | | |
| Iowa | New Hampshire | New Hampshire | Iowa |
| | | | |
| | Pennsylvania | Pennsylvania | |
Hauling Water - Oklahoma Style!

President Mark Davis, March 22

On Sunday, March 18th, forty-plus fire department members from across McCurtain County, Oklahoma spent their afternoon running a tanker shuttle to practice their water hauling skills. The drill was the culmination of our 16-hr Rural Water Supply Operations Seminar which focused on tanker shuttle operations. The weekend started off Saturday in Broken Bow reviewing the basics of hauling water and ... (Full Story & Photos)



Folks from across McCurtain County, Oklahoma spent their Sunday afternoon hauling water with tankers so that new members could learn the process and old members could refine their skills.



Three dump tanks (one 3,000 and two 2,000) were used to support the 1,000 gpm flow.

Hauling Water - Upstate South Carolina Style!

President Mark Davis, March 15

On the afternoon of March 11th, the folks from Oconee County, South Carolina spent a couple of hours refining their water hauling skills as part of our 16-hr Rural Water Supply Operations Seminar. The weekend seminar was sponsored and hosted by Chief Charles King and the Oconee County Emergency Services. The 2-hr water supply drill gave the seminar participants the chance to refine their skills ... (Full Story & Photos)


Dry Fire Hydrant Repair & Maintenance #04 - The Importance of Flow Testing

President Mark Davis, March 08

Our website followers know we continually stress the importance of water supply source inspection and testing. Without flow testing, there is no definitive way to ensure the operational readiness of dry fire hydrant systems. The dry fire hydrant head shown in this news story clearly leaks. Local FD crews reported an inability to establish a prime. We connected a pumper and behold, no prime could ... (Full Story & Photos)



When back-flushed, water freely ran out of the bottom of the suction head connection fitting. Remember, a small water leak is a huge air leak.



A pre-connect fill line ready to go to work using a cam lock fitting.

Tanker Operations #14 - Camlock Fittings on Fill Lines

President Mark Davis, March 01

A question about the pressure ratings of Camlock fittings was posted in the Discussion Forum section of our Members Area. Stan Merrett (ETT, LLC) was kind enough to provide some information on Camlock style fittings for use on pressurized hose lines when loading tankers...so we decided to share that info in a News Story.

Stan's info is presented below:

Pressure Ratings for Camlock (Quick Connect) ... (Full Story & Photos)


Dry Fire Hydrant Repair & Maintenance #03 - Mid-Winter Repair

President Mark Davis, February 22

In areas where cold weather and snow impact FD operations, the protection of dry fire hydrants from vehicle and plow damage is very important. Steel pipe bollards or similar protective barriers are vital to the health and longevity of a traditional dry fire hydrant, especially if that system uses PVC pipe. If for some reason a dry fire hydrant is damaged during the snow and freezing season it is ... (Full Story & Photos)



This dry fire hydrant had no protective bollards and was damaged during snow removal operations. The 6-inch cap placed on the pipe "saved" the system from further damage due to debris and other stuff falling into the pipe until repairs could be made.



An interesting dry fire hydrant design in Charleston Harbor.

Dry Fire Hydrant Design #14 - Patriots Point Museum - South Carolina

President Mark Davis, February 15

Deputy Chief Matt Cole (Chichester FD - New Hampshire) was kind enough to provide us a few photos of an interesting dry fire installation in Mount Pleasant, South Carolina at the home of the Patriots Point Museum. While we have no official details of the installation regarding when, why, what, and how...one can surmise quite a bit by just looking at it.

The design includes the use of a single ... (Full Story & Photos)


LDH Appliances #03 - Creativity Used When Adding a Pumper to a Relay Pumping Operation

President Mark Davis, February 08

During our relay pumping/LDH seminar last May in Shelby County, Alabama, we came across an interesting use of a 5" jumbo wye and a 5" double-clappered siamese. The use of the two appliances occurred during the relay pumping drill where 2,200-ft of 5-inch hose was deployed in an effort to practice adding pumpers to a long hose lay. There were no in-line relay valves available for use so one group ... (Full Story & Photos)



This arrangement of appliances was deployed prior to the pumper arriving at the in-line location. This action is probably not practical on an initial hose lay, but if this was being done to support an existing operation, then it certainly would work.



Ready for quick deployment in Hartford, Vermont!

Suction Hose - #09 - Hartford, VT

President Mark Davis, February 01

If you follow our work then you know that we harp on "keeping it simple" and "keeping it ready for use"...whatever "it" is. A few years ago while doing some water supply study work in Hartford, Vermont we came across a pumper set-up to quickly deploy suction hose for dump tank operations. Nothing fancy by any means...just some planning and simple design work to speed up the deployment of suction ... (Full Story & Photos)

---
Your questions and feedback are important to us! If you have a question about water supply or pumps or FD stuff in general, join our Members area (for free) to post your inquiry. We will provide our thoughts and perhaps other folks in the field will provide theirs also.
Also - be sure to sign the guest book if this is your first time here - guestbook.