Welcome to the Official Website for GBW Associates, LLC.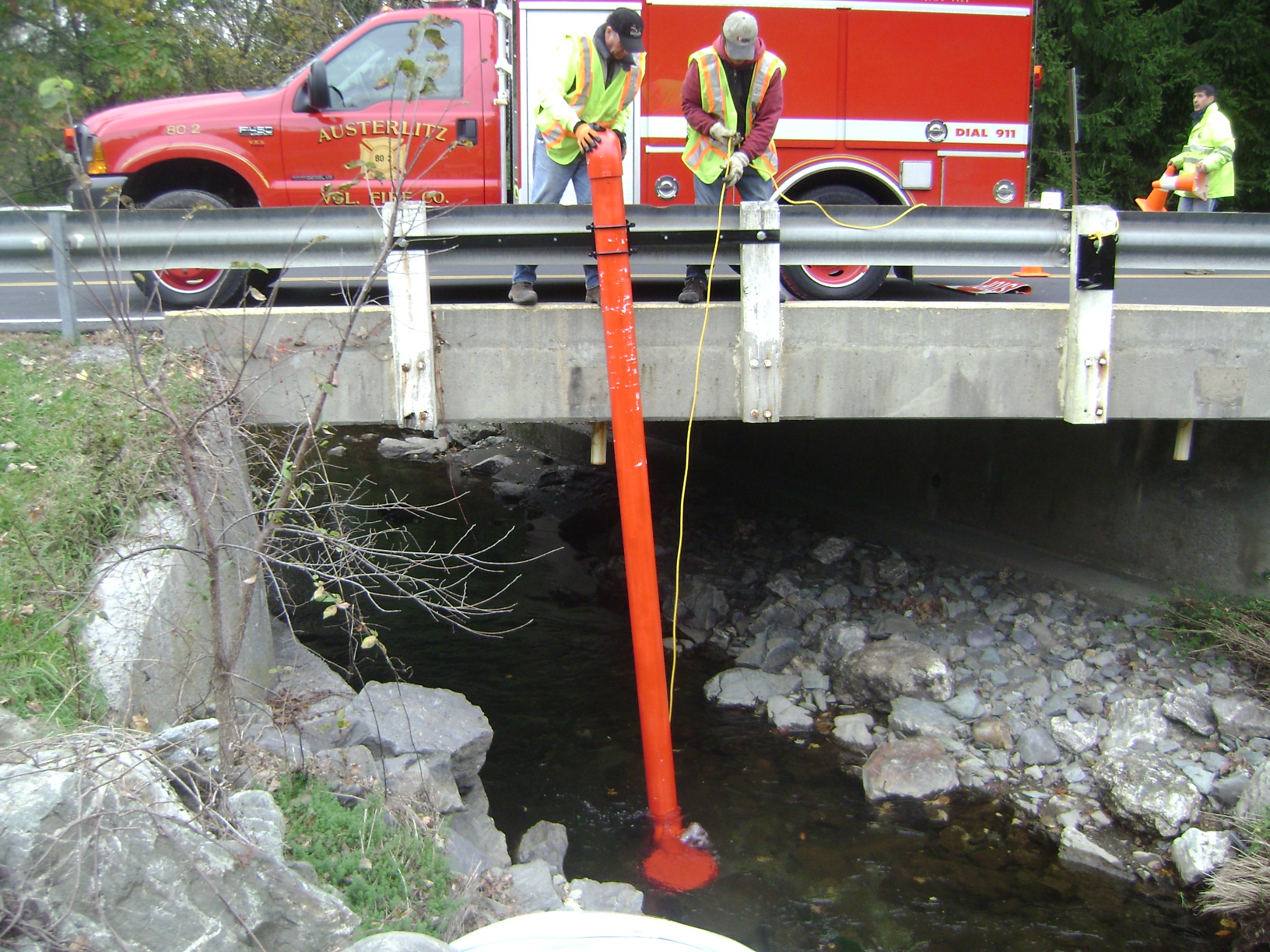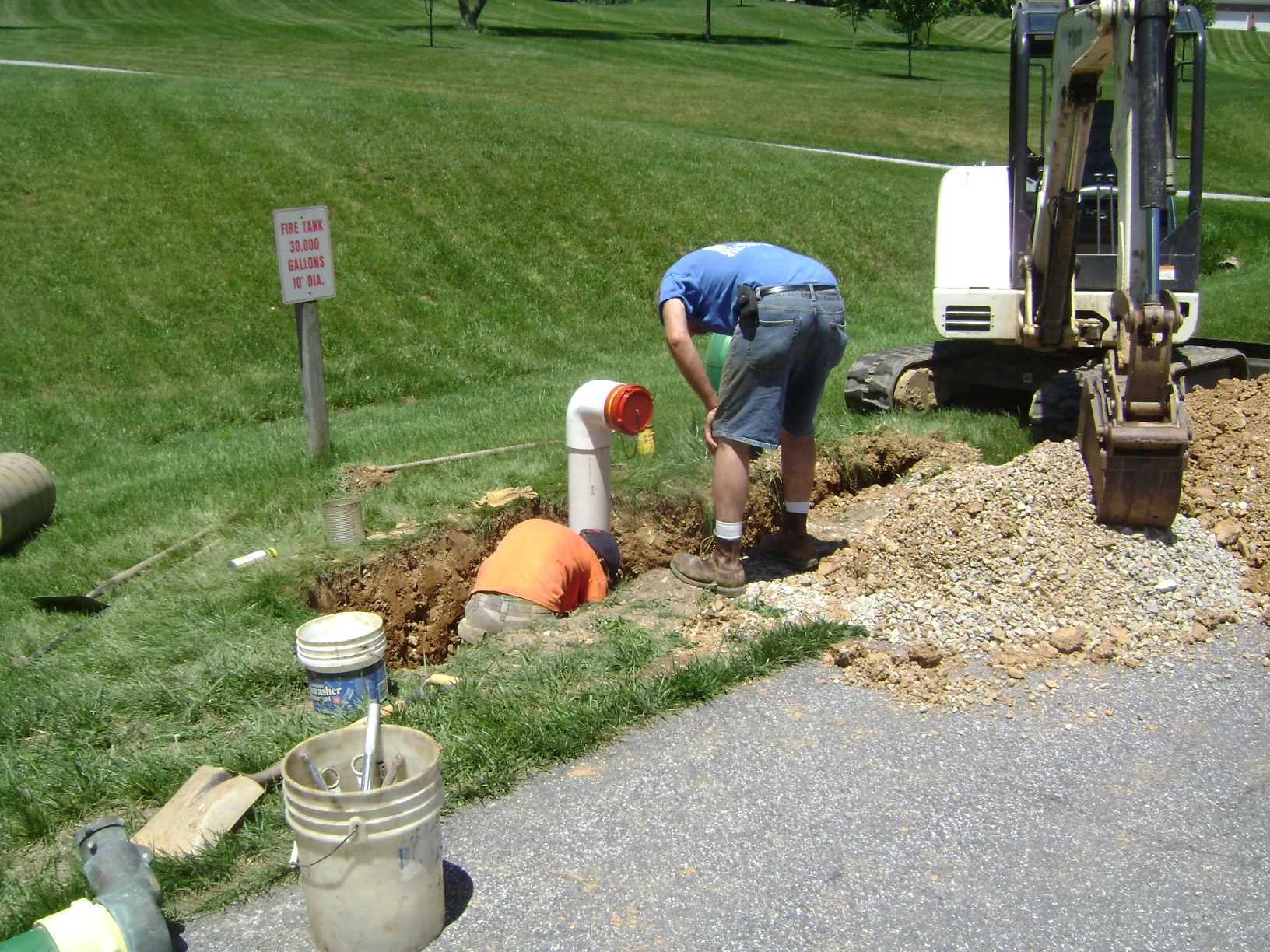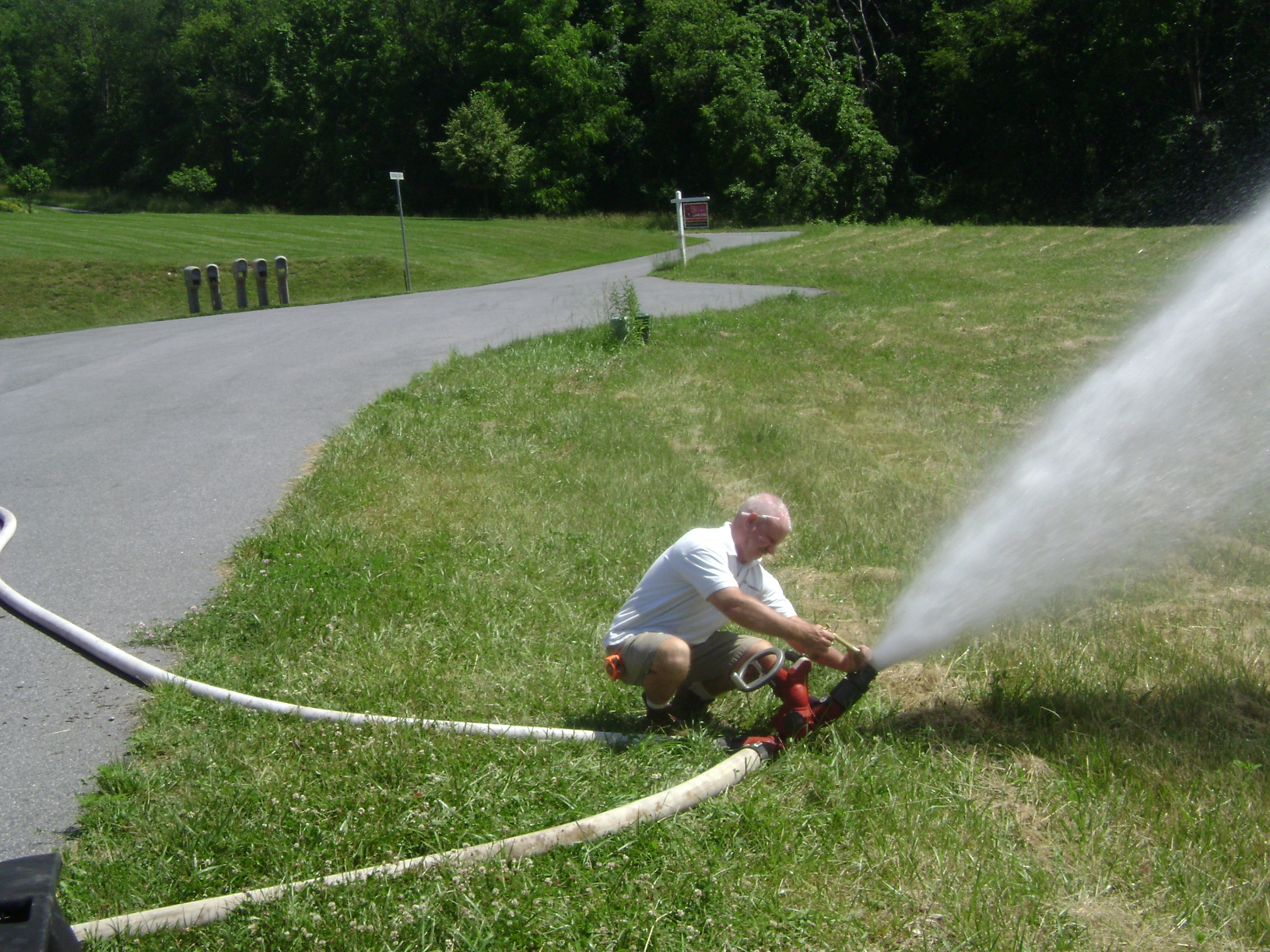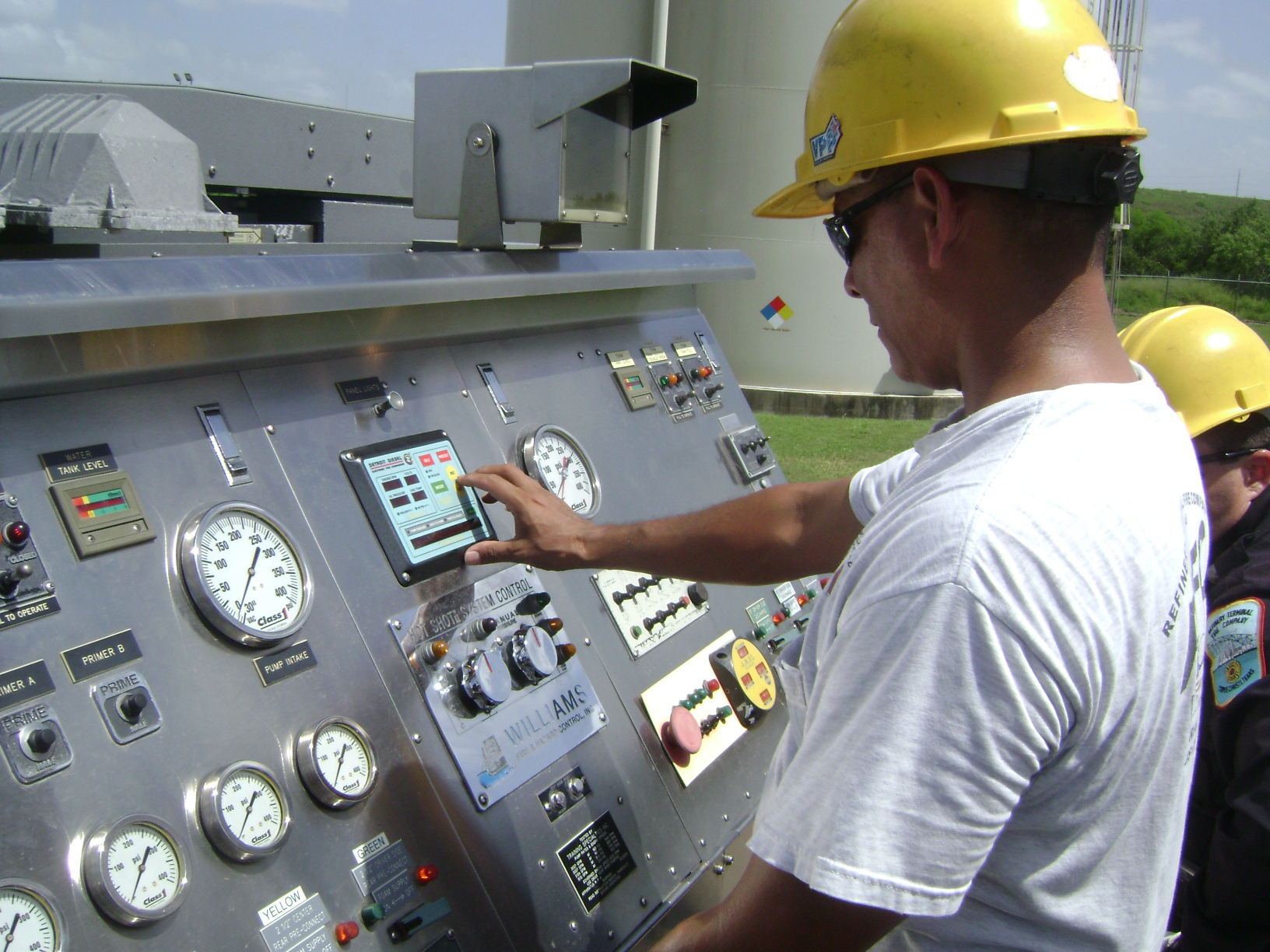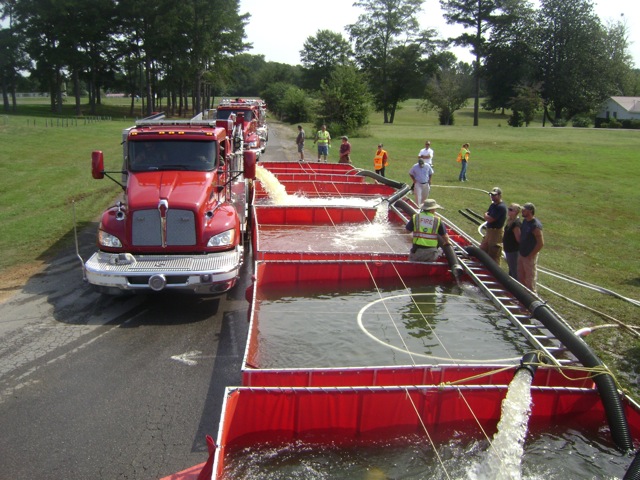 GotBigWater is the official website of GBW Associates, LLC, a privately owned training, consulting, and design firm located in Westminster, Maryland. Our specialty is water supply for public and private fire protection. We at GBW Associates, LLC are known for our training programs, our consulting services, our dry hydrants, and our testing services. Over the years, we have completed projects in over 40 different states and Canada ranging from rural water supply and incident command seminars to ISO water supply assessments to community master planning.
Use the menu at the left to take a look at our services and to contact us. Be sure to check out the News Archive and Big Water Information sections for a whole bunch of information on water supply delivery operations.
Scroll down to see our recent activities, upcoming events, and website updates.
* * *
Be sure to join the Members Area to discuss water supply issues, view our document library, and receive announcement notices concerning our website and our services- it is FREE!
* * *
---
Upcoming Seminars, Courses, and Drills
Click on image to view flyer.
| | | | |
| --- | --- | --- | --- |
| | | | |
| | Maryland | Pennsylvania | |
Water Supply Apparatus #2 - Navy Surplus Pump - Prudence Island, Rhode Island

President Mark Davis, December 05

During our 2015 rural water supply seminar on Prudence Island, Rhode Island we had the opportunity to use a rather unique water supply piece...Unit 85, a small flat-bed style truck equipped with a large, government surplus dewatering pump. We were never able to determine the exact rated capacity of the pump but based upon its use during the seminar we suspect a 750 gpm or greater rating. The rig's ... (Full Story & Photos)



Unit 85 is a specialized water supply piece operated by the Prudence Island VFD. The rig is equipped with a large, US Navy dewatering pump and is used to support water supply operations on the island.



North Praire Tender 3591 arrives at the dump site and prepares to dump its 3,000 gallons of water.

Tanker Design #4 - New 3,000-gal Tender - North Prairie, Wisconsin

President Mark Davis, November 28

During our October 26th/27th seminar in the Town of Waukesha, Wisconsin, we encountered another new tanker....this one built by Pierce for the North Prairie Fire Department. Tender 3591 carries 3,000 gallons of water and is built on a Freightliner chassis. The rig is also equipped with a 1,000 gpm pump and carries a 3,000-gallon dump tank. For loading and dumping the new tender has a 4-inch Fireman's ... (Full Story & Photos)


Hauling Water In the Granite State

President Mark Davis, November 21

We are very pleased to report that for the second year in a row we were asked to deliver a continuing education program for Dover (New Hampshire) Fire & Rescue. On November 14th we spent the day reviewing rural hitch and dump tank operations with engineers from the department. The program focused on executing the department's Rural Water Supply Standard Operating Guideline. Folks from several nearby ... (Full Story & Photos)



With dump tank ops underway, the rural hitch is now supplied by the Dover engine and nurse tanker operations are discontinued.



Denver FD Tanker 10 - 2000-gal/500 gpm tanker equipped with twin, 2100-gal dump tanks.

Tanker Design #3 - New 2,000-gal Tanker - Denver, NC

President Mark Davis, November 14

There are many choices in tanker design. During our travels around North America we often get to see new deliveries...many times folks bring the new tankers to our seminars. During our September seminar in Sherrills Ford, North Carolina we got a chance to take a look at and use Denver FD's new, 2,000-gallon Fouts Brothers tanker. The single-axle tanker is equipped with a 500 gpm PTO-driven Hale ... (Full Story & Photos)


Fire Pumps #04 - Rear Suction Intakes

President Mark Davis, November 07

Rear intakes on midship mount pumpers quite often outperform front intakes simply because of their design and "easy" path to the fire pump. When specifying a rear intake it is important to include the size of the pipe used. In some cases, just saying that you want a 6-inch rear intake will get you 5-inch pipe to the pump and a 5"x6" adaptor for hose connection. Of course, going to 6-inch pipe is ... (Full Story & Photos)



Three, 3500-gallon dump tanks in use to support the 1000 gpm flow.

Hauling Water - Wisconsin Style!

President Mark Davis, October 31

On Sunday, October 27th, folks from the Town of Waukesha and surrounding fire departments participated in our 2-hr rural water supply drill held in a large church parking lot located south of the fire station. The drill was the culmination of our 16-hr Rural Water Supply Operations Seminar that was sponsored and hosted by the Town of Waukesha Fire Department. Six tenders, two engines, and one quint ... (Full Story & Photos)


What's on Your Tanker? #19 - Pre-Rigged Jet Siphon (Wisconsin)

President Mark Davis, October 24

We know that water transfer operations are critical to the success of any large scale water supply operations involving the use of portable dump tanks. The ability to get that first jet siphon in operation is really important when bringing the second dump tank on-line. We don't want to have to dig through compartments on a couple of rigs just to find the parts to make a jet siphon work. During our ... (Full Story & Photos)



All ready to go to work!



Too many points for failure. Probably works fine when installed but the multiple attachment points and leverage placed on the system will eventually cause a problem.

Dry Fire Hydrant Design #30 - Suction Heads Matter

President Mark Davis, October 17

When building a dry fire hydrant system the design of the suction head matters. About one-third of our work involves inspection, testing, and repairing/replacing dry fire hydrants. Often times we are asked to check suction heads that "don't work" and what we end up finding is an under-performing design. The Schedule 40 PVC 90-degree elbow suction head is a very popular design. If choosing this ... (Full Story & Photos)

---
Your questions and feedback are important to us! If you have a question about water supply or pumps or FD stuff in general, join our Members area (for free) to post your inquiry. We will provide our thoughts and perhaps other folks in the field will provide theirs also.
Also - be sure to sign the guest book if this is your first time here - guestbook.