Welcome to the Official Website for GBW Associates, LLC.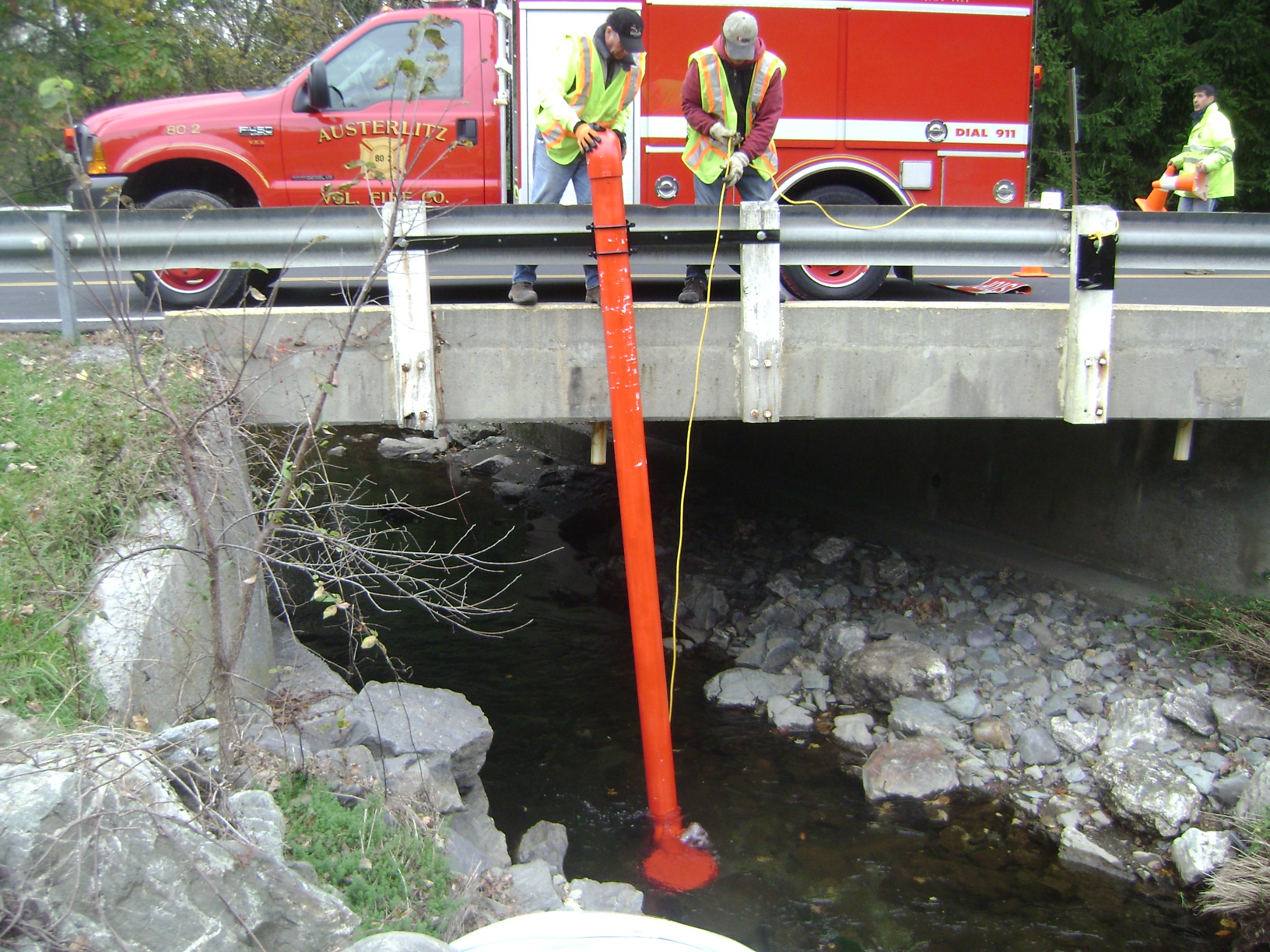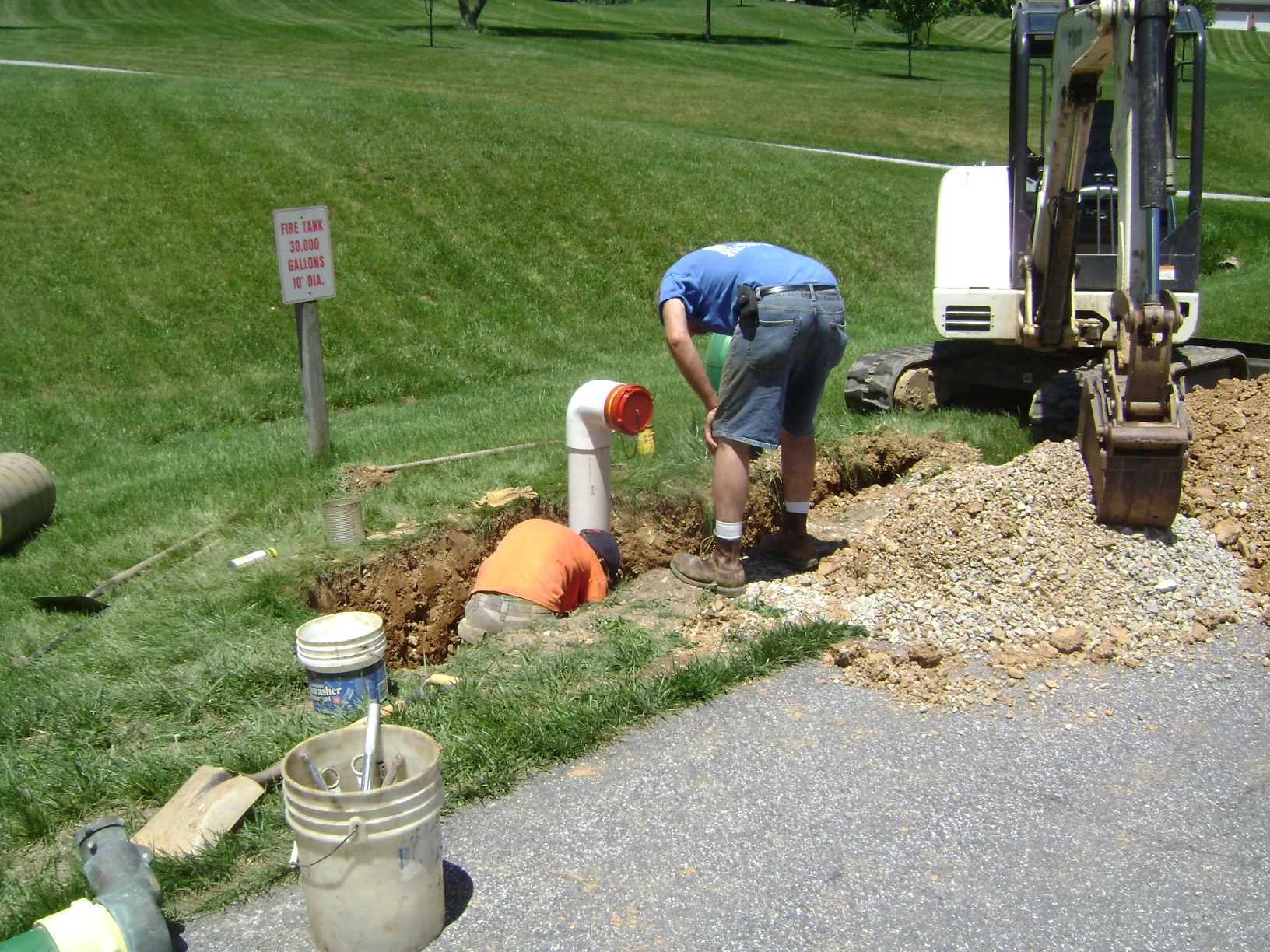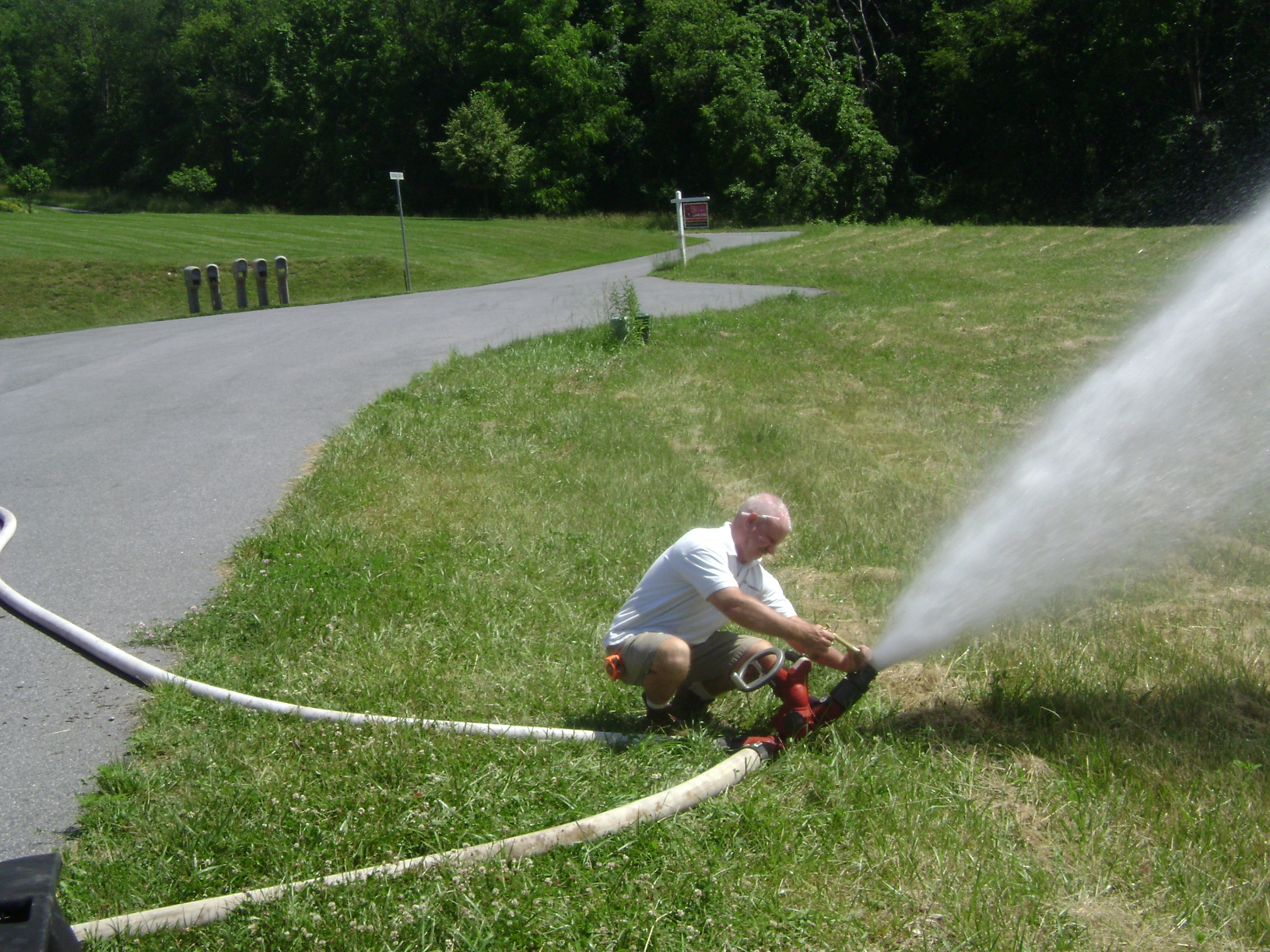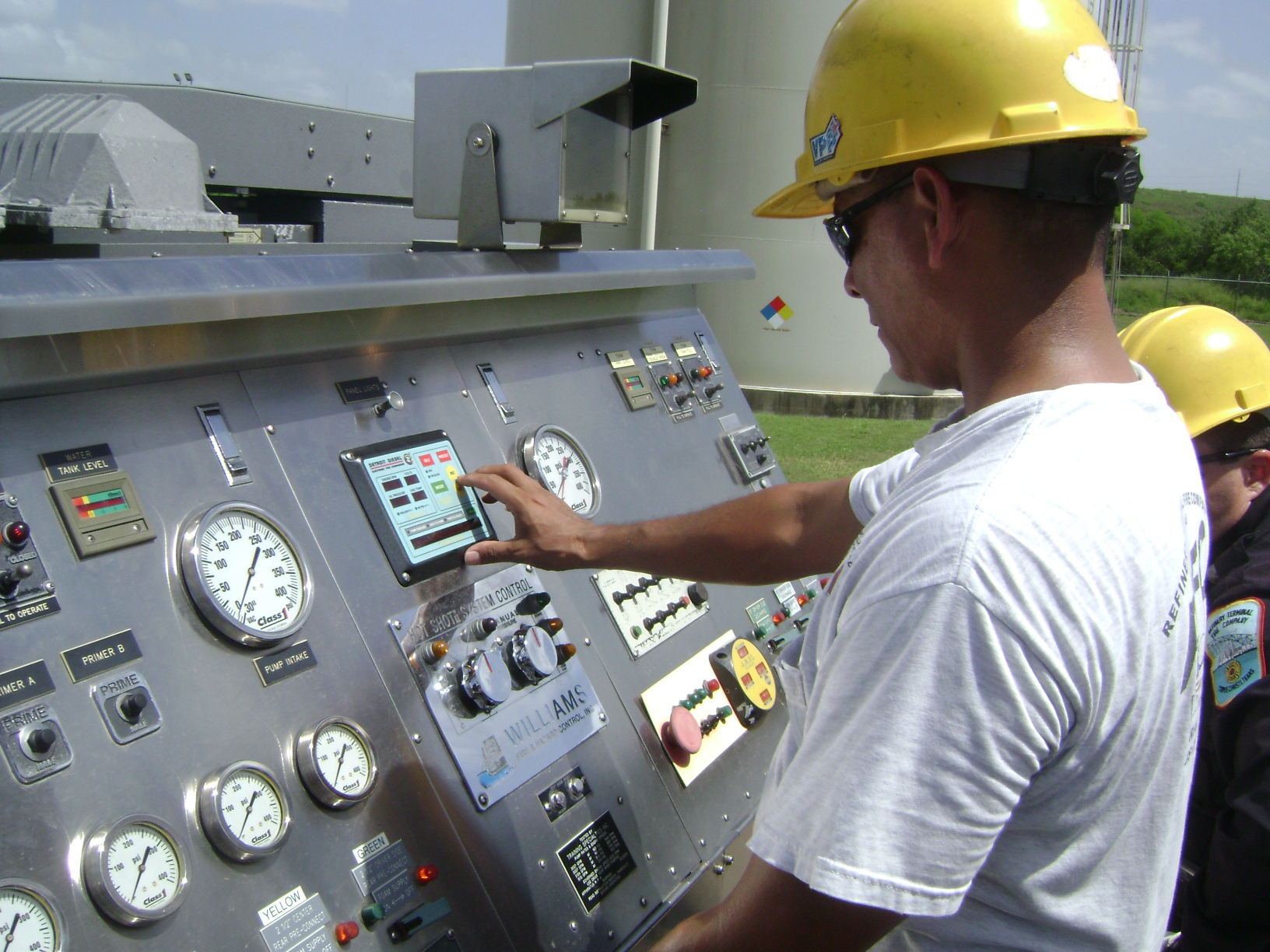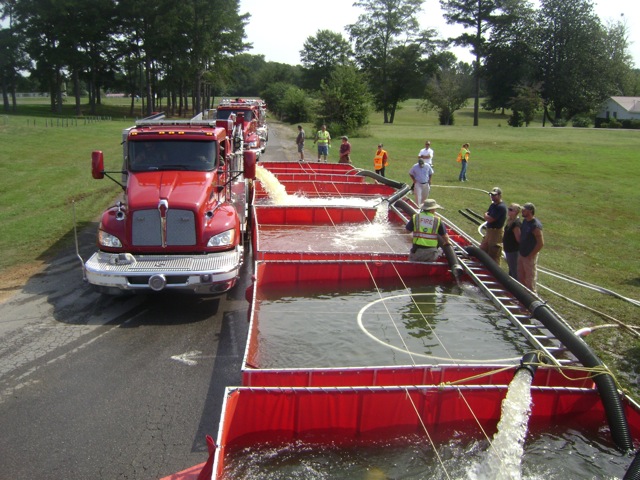 GotBigWater is the official website of GBW Associates, LLC, a privately owned training, consulting, and design firm located in Westminster, Maryland. Our specialty is water supply for public and private fire protection. We at GBW Associates, LLC are known for our training programs, our consulting services, our dry hydrants, and our testing services. Over the years, we have completed projects in over 40 different states and Canada ranging from rural water supply and incident command seminars to ISO water supply assessments to community master planning.
Use the menu at the left to take a look at our services and to contact us. Be sure to check out the News Archive and Big Water Information sections for a whole bunch of information on water supply delivery operations.
Scroll down to see our recent activities, upcoming events, and website updates.
* * *
Be sure to join the Members Area to discuss water supply issues, view our document library, and receive announcement notices concerning our website and our services- it is FREE!
* * *
---
Upcoming Seminars, Courses, and Drills
Click on image to view flyer.
| | | | |
| --- | --- | --- | --- |
| | | | |
| | | | |
| | | | |
| Pennsylvania | Indiana | New York | Pennsylvania |
| | | | |
| | | | |
What's on Your Tanker? #13 - Tanker Baffles

President Mark Davis, July 13

Fire department tankers spend their life hauling large volumes of liquid over all types of roadways. One of the most important design features of fire department tankers is baffling. The design "trick" is to have sufficient baffling to prevent "surging" while the vehicle is in motion...while at the same time have sufficient opening inside the tank to allow the rapid off-loading of water. Most all ... (Full Story & Photos)



This small tanker was once a fuel truck making fuel deliveries. Does it have baffling sufficient for FD tanker operations?



A well-maintained pond. Note that the grass is NOT mowed to the edge of the pond.

Ponds for Fire Protection - Site Assessment - New Hampshire

President Mark Davis, July 05

Ponds are one of the most common sources of static water supply used for fire protection in rural communities. Whether man-made or naturally occurring, not all ponds are suited for dry fire hydrant installation. When a pond does satisfy the parameters for dry fire hydrant installation, it is very important that the pond be inspected and maintained so that water quality and quantity remain reliable. ... (Full Story & Photos)


Dry Fire Hydrant Design 16 - Swiveling Bridge Mount Design - Ripton, Vermont

President Mark Davis, June 28

On June 19th we installed one of our bridge-mounted, swiveling dry fire hydrants in Ripton, Vermont. The installation design used our angle mount brackets which were bolted to the bridge's guard rail posts. Ripton is located in a fairly mountainous area of Vermont and access to surface water in the main part of town is somewhat limited. The lift at the bridge was quite high (16+ feet) but the water ... (Full Story & Photos)



Drafting without a problem.



The tank is in the ground and strapped down to the concrete base. Gravel is now being used as backfill around the tank.

Making a 30,000-gallon Difference in Maryland

President Mark Davis, June 21

In the non-hydranted areas of rural America, the presence of reliable static water supplies plays an important role in the delivery of fire protection services. If naturally occurring water supplies are not present, then the creation of fire protection water supply sources becomes very important. The use of underground storage tanks is a common means by which to develop fire protection water supplies ... (Full Story & Photos)


Hauling Water - In the Corn Belt!

President Mark Davis, June 14

On June 10th, folks from a number of fire departments in Linn County, Iowa spent their Sunday afternoon hauling water with tankers in an effort to refine their rural water supply skills. The 2-hr drill was the culmination of our 16-hr Rural Water Supply Operations Seminar which was sponsored and hosted by Chief Kale McBurney and the Monroe Township Fire Department. Seminar attendees spent the weekend ... (Full Story & Photos)



A 3-dump tank arrangement was used to support the 2-hr tanker shuttle operation were flow peaked at 750 gpm.



Dover Engine 7 operates as the dump site engine as Stratham Tanker 8 arrives just in time to dump its 3,000 gallons of water.

Hauling Water - Seacoast Style!

President Mark Davis, June 07

On June 3rd, folks from the Stratham VFD (New Hampshire) and a few surrounding FDs refined their water hauling skills by running a 2-hr water supply drill. The drill was the culmination of our 16-hr Rural Water Supply Operations Seminar that was sponsored and hosted by the Stratham VFD. The weekend was spent reviewing the key points of water hauling operations and the best practices associated with ... (Full Story & Photos)


What's on Your Tanker? #12 - Marked for Operation

President Mark Davis, May 31

We have often discussed the importance of apparatus markings when it comes to large scale operations. While you probably can quickly identify your neighboring town's apparatus, what about the pumper from across the County or the tanker from 15 miles away? When four tankers are lined up at the dump site or fill site and you can only see the back of them...then it is best that those rigs are marked ... (Full Story & Photos)



A big air leak.

Dry Fire Hydrant Repair & Maintenance #05 - The Importance of Quarterly Inspection

President Mark Davis, May 24

There is a reason that quarterly inspections and annual flow tests are recommended for all dry fire hydrant installations...that reason is "reliability." During some recent work in North Carolina we found a dry fire hydrant installation that looked great for accessing water from a fast moving mountain stream. However, upon closer examination it looked like the dry fire hydrant would not "work so well." ... (Full Story & Photos)

---
Your questions and feedback are important to us! If you have a question about water supply or pumps or FD stuff in general, join our Members area (for free) to post your inquiry. We will provide our thoughts and perhaps other folks in the field will provide theirs also.
Also - be sure to sign the guest book if this is your first time here - guestbook.