Welcome to the Official Website for GBW Associates, LLC.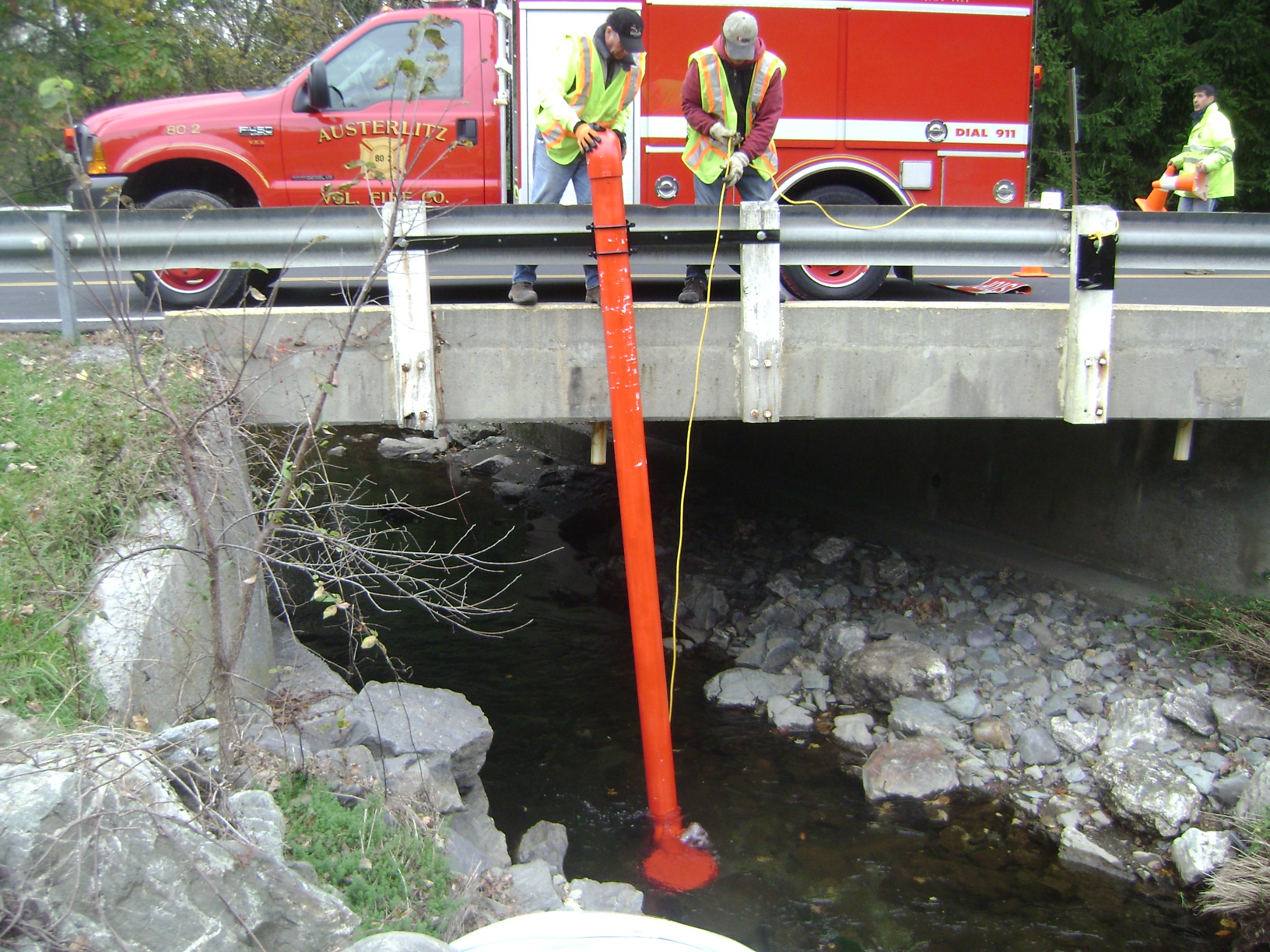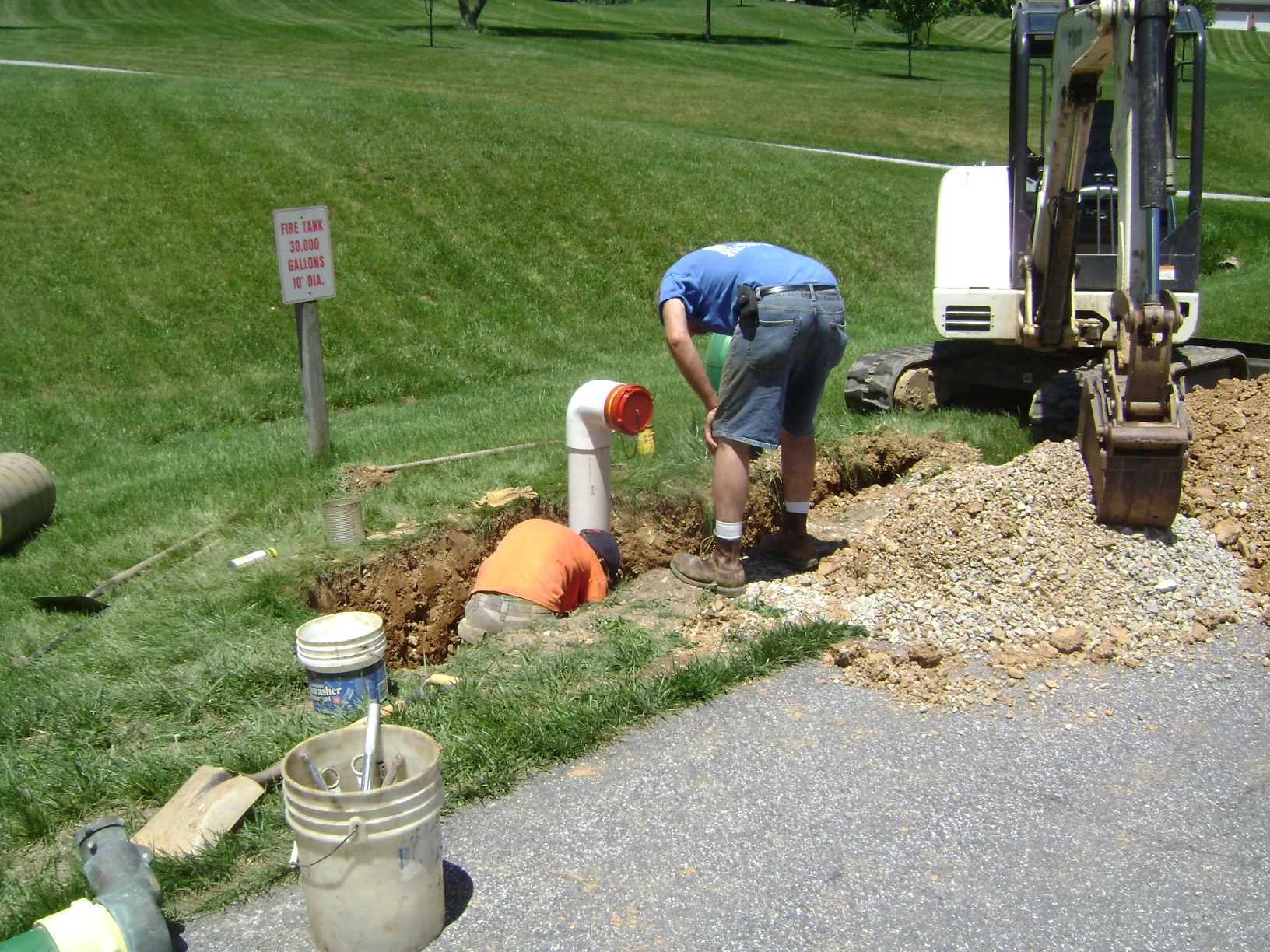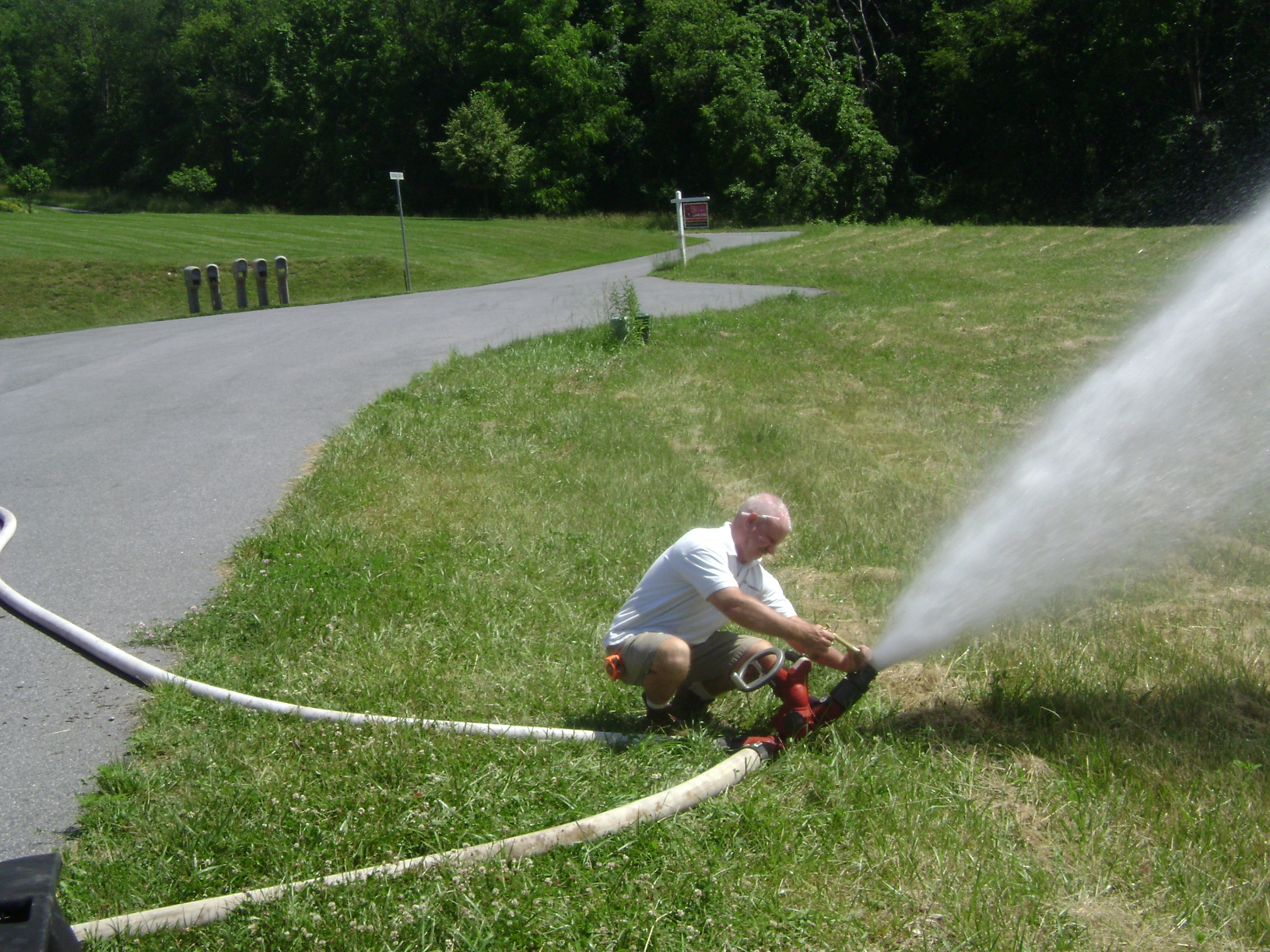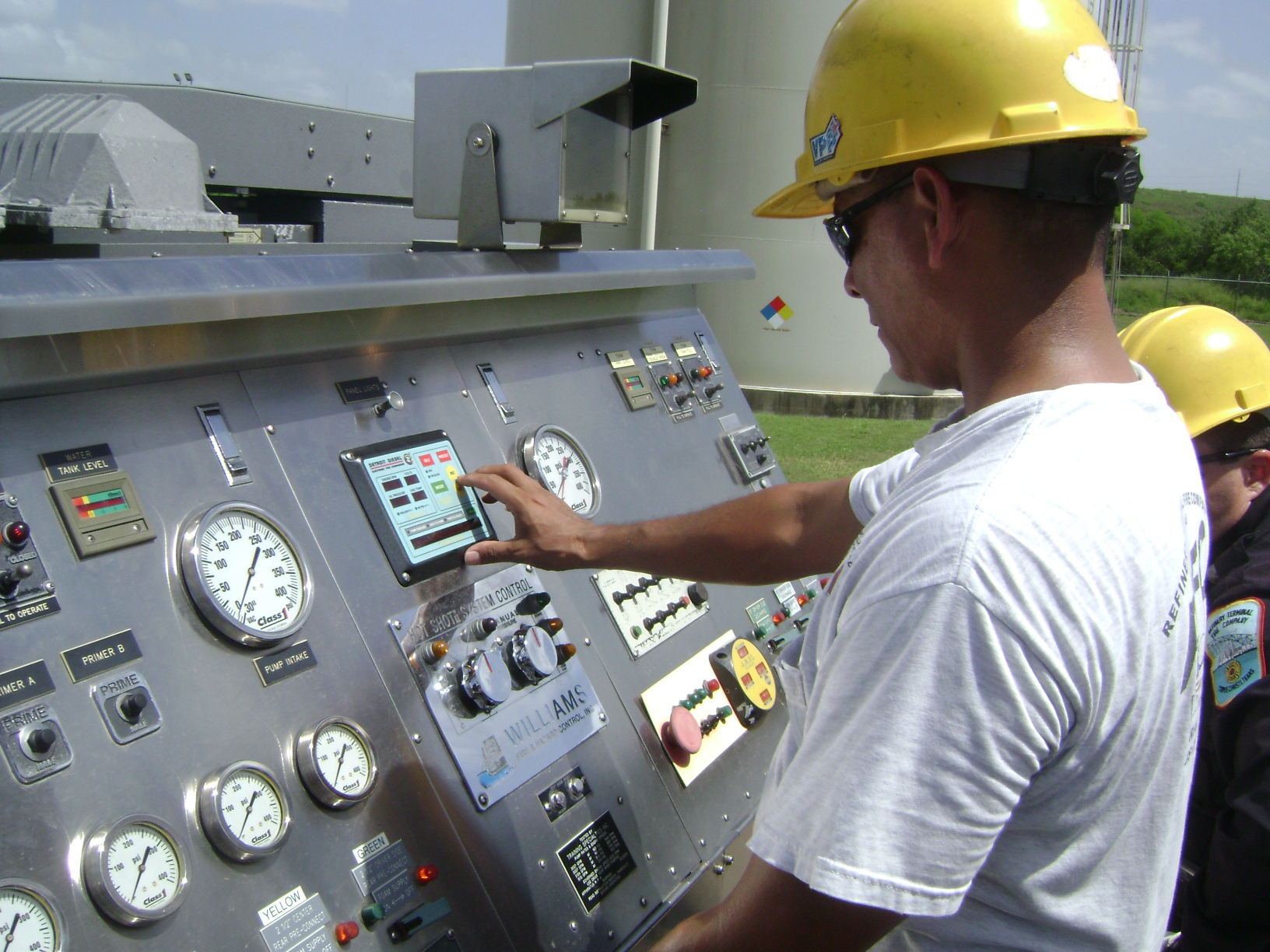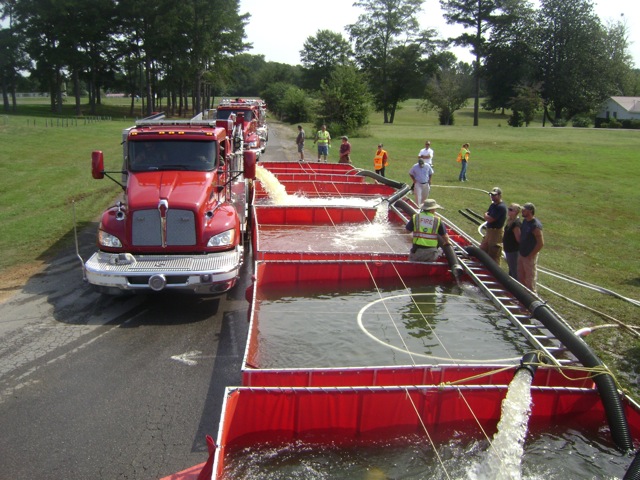 GotBigWater is the official website of GBW Associates, LLC, a privately owned training, consulting, and design firm located in Westminster, Maryland. Our specialty is water supply for public and private fire protection. We at GBW Associates, LLC are known for our training programs, our consulting services, our dry hydrants, and our testing services. Over the years, we have completed projects in over 40 different states and Canada ranging from rural water supply and incident command seminars to ISO water supply assessments to community master planning.
Use the menu at the left to take a look at our services and to contact us. Be sure to check out the News Archive and Big Water Information sections for a whole bunch of information on water supply delivery operations.
Scroll down to see our recent activities, upcoming events, and website updates.
* * *
Be sure to join the Members Area to discuss water supply issues, view our document library, and receive announcement notices concerning our website and our services- it is FREE!
* * *
---
Upcoming Seminars, Courses, and Drills
Click on image to view flyer.
Hauling Water - Texas Style!

President Mark Davis, November 15

On November 11, 2018, Chief Tim Smith and the folks from West Carlisle FD and surrounding areas worked to refine their water hauling skills during a 2-hour water supply drill at the Reese Technology Center. The drill was the culmination of our 16-hr Rural Water Supply Operations Seminar that was sponsored and hosted by the West Carlise FD. The program started on Saturday with a morning classroom session ... (Full Story & Photos)



West Carlisle Engine 1 (1500 gpm/1000 gal) operates at the dump site pumping 1000 gpm plus four jet siphons.



Dump site operations in Bellville, Texas on July 19, 2018. Thirty tankers from seven counties supported a 9-dump tank water supply operation at this gas cylinder facility.

30-plus Tenders from Seven Counties Haul Water in Austin County, Texas

Adjunct Instructor Mark Wobus (Photo credit to the photographers), November 08

Firefighters in Austin County, Texas started the day of July 17, 2018 with a fire at Western International Gas and Cylinder. The call came into 911 dispatch just before 0600 hrs reporting acetylene bottles on fire. By the end of the day the fire progressed to multiple buildings involved and required the response of fire departments from seven counties. Western International Gas and Cylinder is an ... (Full Story & Photos)


10-Hour Water Supply Operation - Township of Hillsborough, New Jersey

President Mark Davis and Captain Mike Guzy (Photos by Flagtown FD), November 01

On October 23rd, the folks in the Township of Hillsborough, New Jersey were faced with a very large, burning debris pile of landscaping materials that had been smoldering for several days. The local FDs were called into action to extinguish the fire. There were no nearby fire hydrants, so a tanker shuttle operation was set up to provide water for fire suppression efforts. Captain Michael Guzy of ... (Full Story & Photos)



Sixteen tankers helped support this 1,000 gpm fire flow for 10-hours.



Hancock FD Engine 2 (1250 gpm) drafts using the newly installed dry fire hydrant and flows 1016 gpm through its pre-piped deck gun.

Dry Fire Hydrant Design 18 - Swivel Bridge Mount Design - Hancock, New Hampshire

President Mark Davis, October 25

In mid-October we installed one of our swiveling, bridge-mount dry fire hydrants on Tannery Hill Road in Hancock, New Hampshire. The folks at the Hancock FD contacted us in the Spring of 2018 and we were able to swing through in May and complete a site assessment. Once approvals were gained through the Town, production began on the system and installation was completed on October 11th. The key ... (Full Story & Photos)


LDH/Relay Pumping Seminar in New Hampshire

President Mark Davis, October 18

On October 12th, Dover Fire and Rescue (New Hampshire) hosted our 8-hr LDH/Relay Pumping Seminar as part of their driver/operator (engineer) annual training. The focus of the seminar was relay pumping and nurse tanker operations specifically relating to water supply operations in the City where hydrant location and spacing are less than optimal. The participants were all experienced driver/operators ... (Full Story & Photos)



The first arriving pumper (right) initiates water flow while the second arriving pumper supplies additional tank water.


Hauling Water - New York Style!

President Mark Davis, October 11

Folks from the southern end of Tompkins County, New York spent last weekend refining their water hauling skills by participating in our 16-hr Rural Water Supply Operations Seminar. The seminar was sponsored by the Tompkins County Fire and EMS Chiefs Association and was hosted by the Brooktondale VFD. The seminar culminated on Sunday afternoon with the 2-hour tanker shuttle exercise. Four engines ... (Full Story & Photos)


Rural Pump Operations in Punxstuwaney

Senior Associate Alan Butsch, October 04

Instructors Alan Butsch and Chris Reilly visited the folks at the Punxsutawney Fire Department last weekend and delivered our 16-hr Rural Pump Operator Course. The goal of the course is to cover as many as pumping skills as possible over a weekend. Class participants all learned basic and advanced drafting skills, how to operate multiple attack lines, how to fill a tanker, and how to pump a basic ... (Full Story & Photos)



Can you use a low-level strainer in a stream? Sure - as long as the bottom is rocky and not full of vegetation.



Bass Lake FD's Tanker 15-85 self-loads from a 3,000-gallon dump tank at the fill site. Each time when the tanker was full, the loader crew broke the connection and the tanker headed to the dump site leaving behind the suction strainer and hose ready for next time. Note: to prevent siphoning when the tanker is gone, the floating strainer had to be pulled off the surface of the water each time.

Tanker Operations #16 - Vacuum Tanker Loading Station Using a Dump Tank

President Mark Davis, September 27

As we have noted before, one of the advantages of a vacuum tanker is its ability to self-load and meet or exceed the NFPA 1901 minimum fill rate requirements while doing so. At our August 2018 rural water supply drill in Windfall, Indiana, one of the seven tankers hauling water was a 3,000 gallon vacuum tanker from the Bass Lake FD. Because the water source was several hundred feet from where tankers ... (Full Story & Photos)


---
Your questions and feedback are important to us! If you have a question about water supply or pumps or FD stuff in general, join our Members area (for free) to post your inquiry. We will provide our thoughts and perhaps other folks in the field will provide theirs also.
Also - be sure to sign the guest book if this is your first time here - guestbook.