Welcome to the Official Website for GBW Associates, LLC.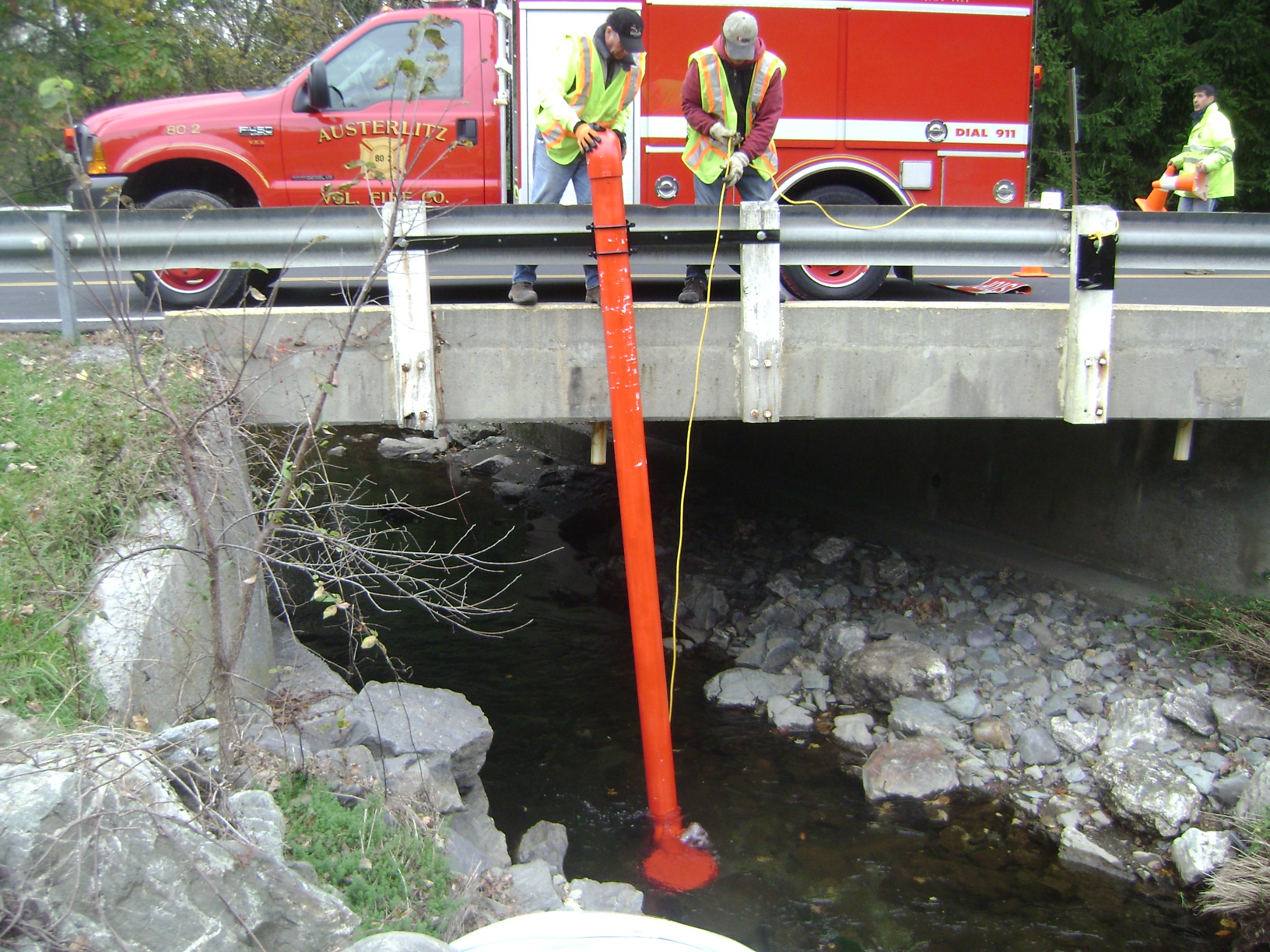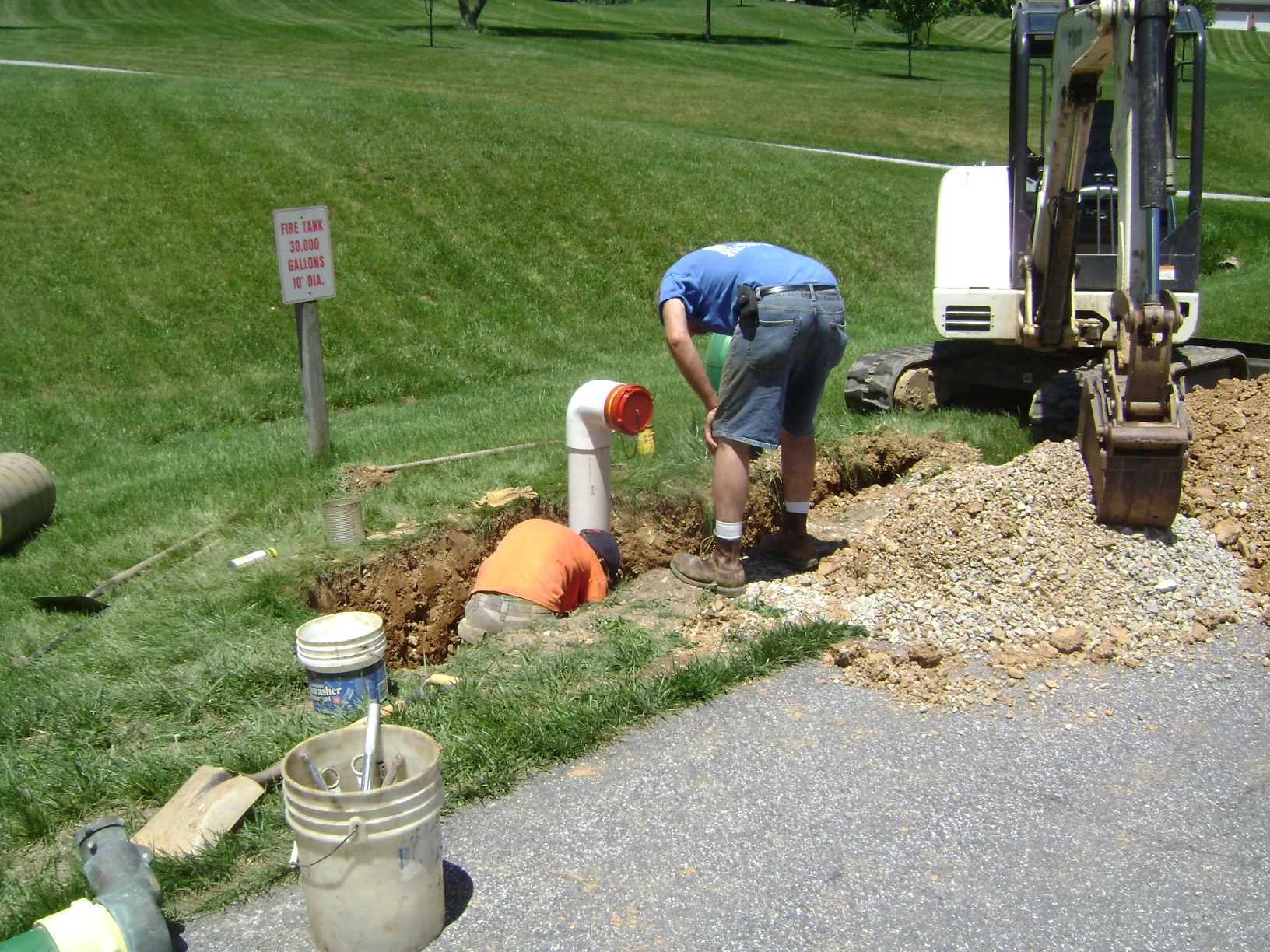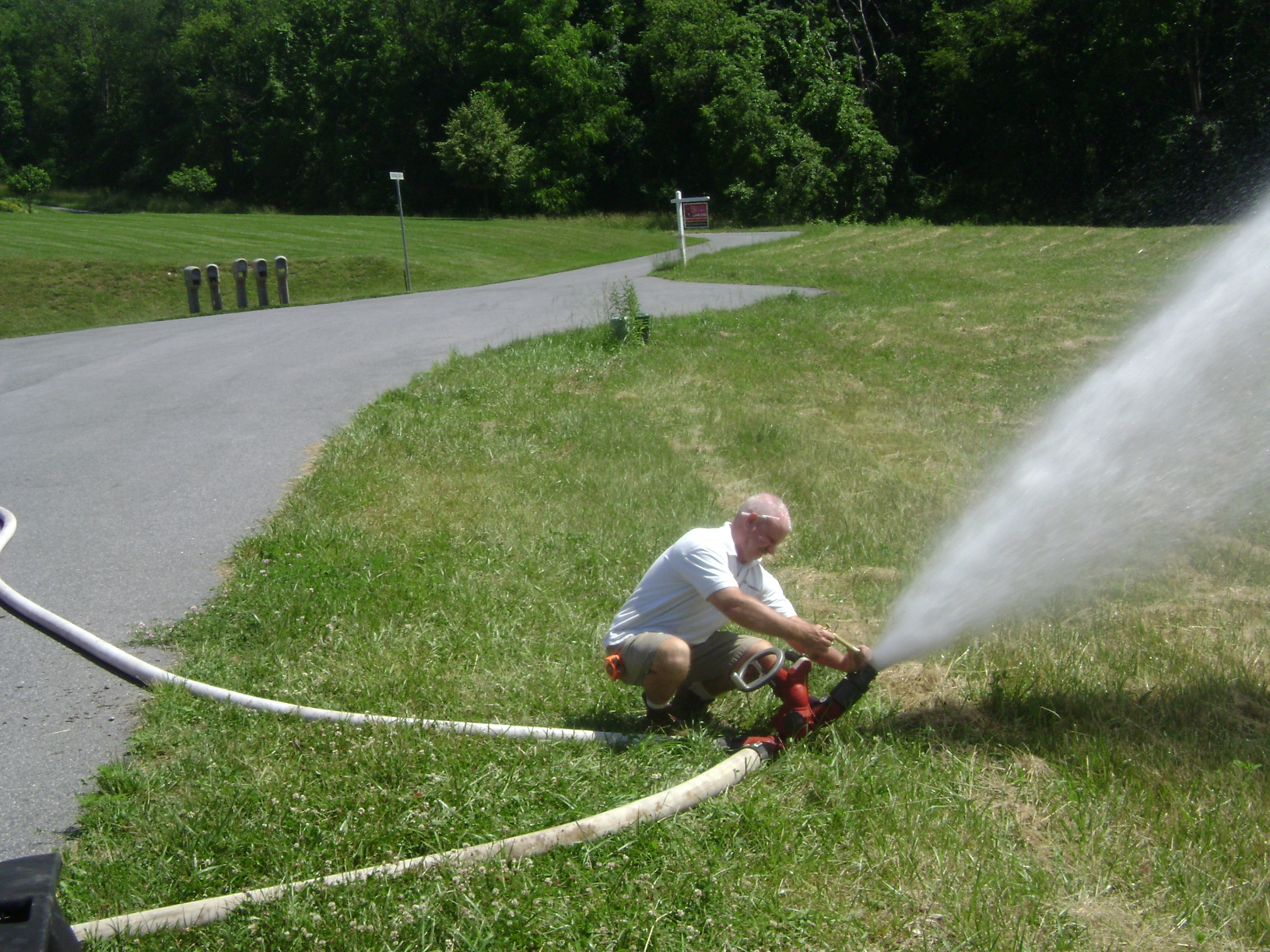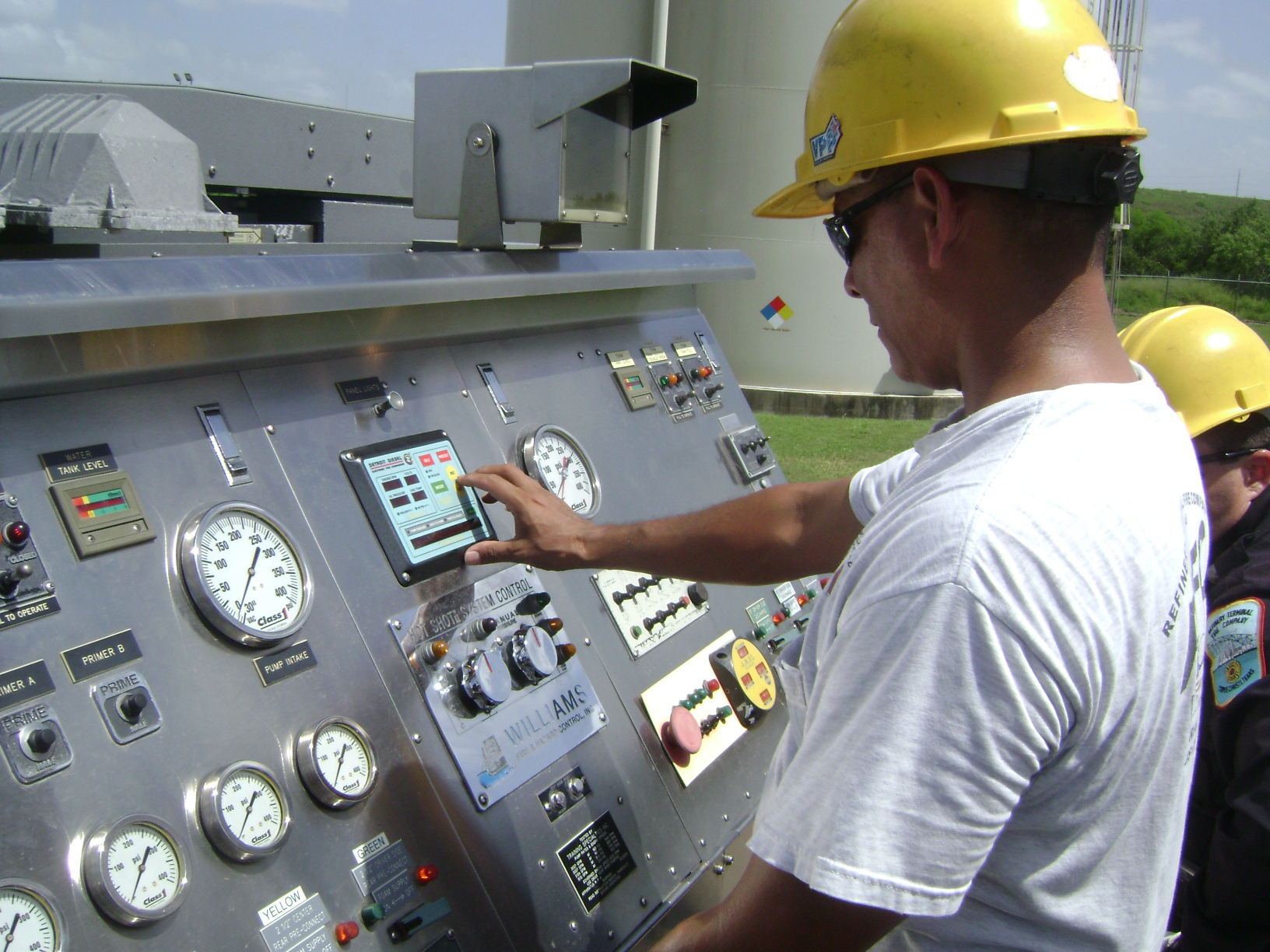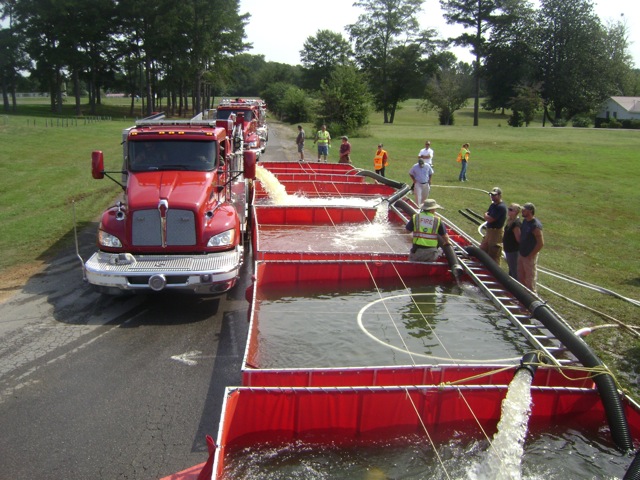 GotBigWater is the official website of GBW Associates, LLC, a privately owned training, consulting, and design firm located in Westminster, Maryland. Our specialty is water supply for public and private fire protection. We at GBW Associates, LLC are known for our training programs, our consulting services, our dry hydrants, and our testing services. Over the years, we have completed projects in over 40 different states and Canada ranging from rural water supply and incident command seminars to ISO water supply assessments to community master planning.
Use the menu at the left to take a look at our services and to contact us. Be sure to check out the News Archive and Big Water Information sections for a whole bunch of information on water supply delivery operations.
Scroll down to see our recent activities, upcoming events, and website updates.
* * *
Be sure to join the Members Area to discuss water supply issues, view our document library, and receive announcement notices concerning our website and our services- it is FREE!
* * *
---
Upcoming Seminars, Courses, and Drills
Click on image to view flyer.
| | | | |
| --- | --- | --- | --- |
| | | | |
| | New Hampshire | Iowa | |
| | | | |
| Pennsylvania | Indiana | New York | Pennsylvania |
| | | | |
| | | | |
Dump Site Operations #16 - Number Signs and a Guide

President Mark Davis, May 17

During our 16-hr Rural Water Supply Operations Seminar in Johnson County, Iowa last month we had the opportunity to see another version of dump tank signage used to help guide tanker drivers. The folks used numbered signs on the dump tanks...AND...had a firefighter display a handheld sign visible to the tanker drivers as tankers approached the dump site. The firefighter's signs were constructed such ... (Full Story & Photos)



This firefighter using handheld "flip" signs directs tankers to the "correct" dump tank....meaning the one in which the Dump Site Officer wants the water dumped. While this position does require another human being, on large scale ( 4 or more dump tanks) operations this position can really help keep things running smoothly.



Meredith 14-Engine-2 getting it done using three suction intakes to support a 1,400 gpm flow to the attack pumper while also running three jet siphons.

Hauling Water - Lakes Region Style!

President Mark Davis, May 10

On May 6, 2018, units from 13 fire departments in the Lakes Region of New Hampshire participated in a rural water supply drill held in Meredith, NH. The drill was the culmination of our 16-hr Rural Water Supply Operations Seminar sponsored by the Lakes Region Mutual Fire Aid's Training Division and hosted by Chief Ken Jones and the Meredith FD. Ten tankers used two fills sites to support a 1,400 gpm ... (Full Story & Photos)


Turbo Draft #03 - Open Relay in Iowa

President Mark Davis, May 03

During our April 2018, rural water supply operations seminar in Johnson County, Iowa we had a chance to work with a Turbo Draft device to supply water for a simulated tanker fill site. The crew deployed the Turbo Draft into Lake McBride and supplied it using a 150 feet of 2-1/2-inch hose line from Solon Engine 132...a 1,250 gpm pumper that carries 1,000 gallons of water. The Turbo Draft then fed ... (Full Story & Photos)



Turbo Draft ready to deploy in Johnson County, Iowa.



Tiffin Tanker 156 dumps its 2000 gallons of water in an effort to help sustain the 800 gpm sustained fire flow.

Hauling Water - Hawkeye Style

President Mark Davis, April 26

A whole bunch of folks from Johnson County, Iowa and the surrounding areas spent this past weekend honing their water hauling skills by attending our 16-hr Rural Water Supply Operations Seminar. The seminar was sponsored by the Johnson County Mutual Aid Association and was hosted by the Jefferson-Monroe FD and the Solon FD. As usual, the weekend began with a 4-hr classroom review of the best practices ... (Full Story & Photos)


LDH Appliances #04 - Solving Flow Problems - South Carolina

President Mark Davis, April 19

When a pumper does not have a "high-flow" discharge and the plan is to supply an LDH hose line, then that plan needs to include manifolding or siamesing two or three smaller lines so that the higher flow can be achieved. This needs to happen even when one does not have the best appliance choice. At our recent seminar and drill in Oconee County, Carolina...the supply pumper at the dump site did not ... (Full Story & Photos)



Making it work! This LDH gated wye was used in a "reverse" manner to aid this pumper in supplying 1,000 gpm to the attack pumper.



Dual suctions in use by E501 as they maximize pump operation as the fill site engine.

Hauling Water - Army Style!

President Mark Davis, April 12

Folks from the USAG Fort Detrick FD (Maryland) spent April 10th, 11th, and 12th refining their rural water supply skills under the watchful eye of GBW Associates' instructors. Three, 8-hr days were spent reviewing the basics of hauling water with tankers...with special emphasis placed on dump site and fill site operations. While the Ft Detrick FD dedicates its service to protecting the vast US Army ... (Full Story & Photos)


Fifteen Years, 40 States, 3 Provinces, and 5,000+ Students Later...

President Mark Davis, April 05

We are pleased to announce our 15th Anniversary of spreading GotBigWater "knowledge". Little did we know in the Spring of 2003 that what was born in the basement corner office of an old rancher would one day become a leader in the fire protection water supply field. We could not have done it alone...many have helped us along the way and to them we say "Thank You." First and foremost, the most credit ... (Full Story & Photos)



Eureka Engine 54-2 is shown here flowing 1150 gpm during the installation performance certification test at the Orchard Rd site.

Dry Fire Hydrant Design 15 - Swivel Mount Design - Stewartstown, PA

President Mark Davis, March 29

During the month of February 2018, we had the pleasure of designing and installing five, bridge mount dry fire hydrant systems in the Stewartstown area of York County, Pennsylvania. The project was funded in part by grant funds made available to the Eureka Volunteer Fire and Ambulance Department. The folks at Eureka VFD are well-known for their water supply capabilities and the new, bridge mount ... (Full Story & Photos)

---
Your questions and feedback are important to us! If you have a question about water supply or pumps or FD stuff in general, join our Members area (for free) to post your inquiry. We will provide our thoughts and perhaps other folks in the field will provide theirs also.
Also - be sure to sign the guest book if this is your first time here - guestbook.